For small businesses with big ideas: The Small Business Buzz gets you the things you need right now to get growing. LIVE and Online
About this event
LIVE and ONLINE - join us in person or with the Zoom link at the checkout.
Fun, interactive, useful and practical. You will learn how to:
1. Make more sales of your product or service from Nick Davies, award winning trainer, best selling author of How to be Great at the Stuff You Hate and one time stand up comedian. Director of Tricres and Co-Founder.
2. How to get yourself a brilliant brand without spending a small fortune with Lauren Jones, Founder of Box Creative and Girls That Get **it Done
3. How to build a fabulous culture with a clear purpose, vision and values that even before you start will ensure you survive and thrive beyond the early years with Rebecca Bonnington, CEO and Co-Founder of Tricres and author of How to Outshine The Rest
That's not all though...
You'll go away with a goody bag with the books by Rebecca and Nick, a top notch Tricres notebook and best of all a fluffy bee with a QR code giving you access and a secret discount code to our Fuel My Business app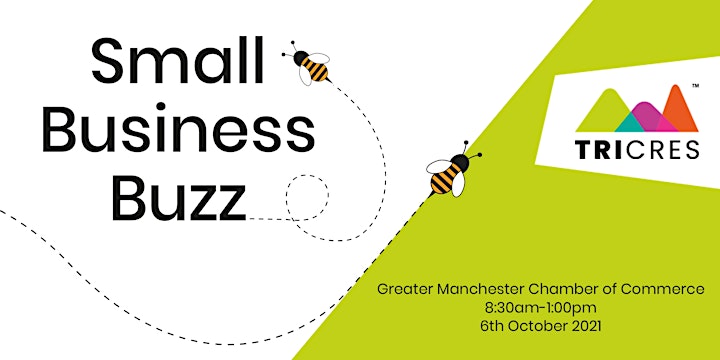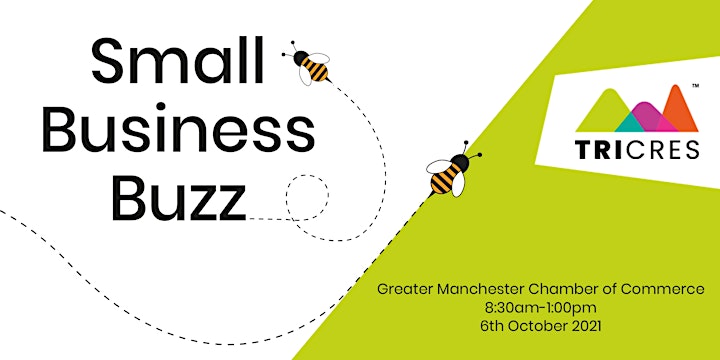 Organiser of Small Business Buzz - for small businesses and start ups with big ideas