Description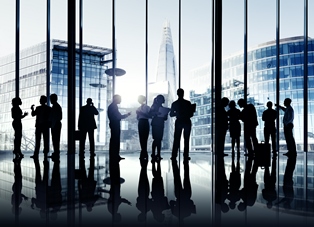 Connecting with Women in Business
City Business Library will be hosting a Networking event to celebrate International Women's Day.
On the 16th of March we will be joined by two successful women in business, there will be a short talk from guest speakers and a chance to network with like-minded entrepreneurs over lunch and refreshments. This is an opportunity for you to connect with a wide variety of people from all sectors and introduce your business to them.






Come and talk about Accessing bank finance with Sharniya Ferdinand who is Business Growth Enabler for NatWest. NatWest strives to be more than a provider of Financial services by helping to provide businesses with the tools they need to succeed and connecting them with the wealth of knowledge and help that is out there for them to access.
Sharniya has worked for NatWest for over 5 years. Previously she worked as a Senior Personal Banker later becoming a Business Specialist, working closely with her customers to support them with their financial needs. In her current role as a Business Growth Enabler she works in her local community of North London and helps to support, boost and grow local businesses by hosting free to attend educational events for established business owners and budding entrepreneurs.



Karen Holden is the Founder of a City Law Firm. An entrepreneurial law firm of solicitors in the City of London, which was set up 8 years ago. Winning Most Innovative Law Firm, London 2016 and listed in the Legal 500 Karen is proud that her team think outside the box, love what they do and work where a work life balance is integral to their culture. She set up the firm as she was disillusioned by the industry and wanted a family, to enjoy her role and maintain client integrity. Mum and wife, employer and business owner she loves her roles , even after the bumpy journey it took to get her there, and she happily shares the mistakes made on the way and joy it is to now run her own business.
---
Light lunch and refreshments will be served during these sessions.
The cost of this session £10 per person. Please ensure you have booked on to the right date for the area of discussion you would like to be a part of.