Description
Come and celebrate with us!

November 8th is our Small Business 100 day
To mark the day we're having an evening celebration of Signed Song with TED-Style talks from the wonderful trio of Caroline Parker MBE, Colin Thomson and Rebecca Withey. This is an entirely interactive event and will demonstrate how fulfilling and fun it can be to get involved with different communication styles.

If you need support in order to fully participate in this event, please contact us. Please let us know specifically if you have mobility problems and need to park close to the entrance. BSL/English interpreters are booked. This is a wheelchair-friendly venue.
---
Caroline Parker MBE has 30 years experience of acting, performing sign songs, devising, signing, dancing, miming and has her own stand up comedy act.
She has worked nationally and internationally and is renowned for her unique take on some hugely popular favourites.

Colin Thomson is known as the Godfather of Signed Song.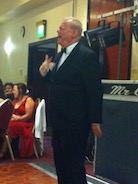 From an early performance on the BBC See Hear! programme his fate was sealed - a love of performing and sharing his experiences as a Deaf person make him a hugely popular performer. He is taking his act on a national tour and this evening marks 40 years of performing.

Rebecca Withey is a writer, Mindfulness practitioner, performing artist and a tutor amongst many other things.

Her career started many years ago on BBC's Grange Hill and her work takes her all over the UK . This evening she is taking the opportunity to perform some songs she has written herself.
All 3 of our nationally recognised performers believe that being Deaf doesn't mean you can't have a relationship with music. Through their performances they share their belief that a persons affinity with music does not depend on their ability to hear sound.

---
The evening is supported by Hot House Music, who will be making a special appearance and sharing in the music of the evening and Derby Grammar School who are being our hosts for the evening.

There'll be food, there'll be drink, there'll be laughter - don't miss this incredible, fun evening of sharing music in ways you might not have thought possible.



Catering to delight your tastebuds
Gorgeous Gourmet Grub will be feeding us...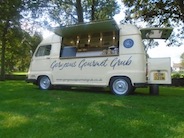 ...A relatively new start up small business from Derby, Amanda and her team love to feed people and there's a treat in store.

Just Ice will be there with their wonderful trike full of icey treats made in an entirely ethical way using only natural fairtrade ingedients and supporting survivors of human trafficking and child soldiers...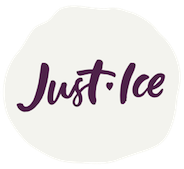 ...don't miss sampling some wonderful flavours.
Doors open at 7.00 pm for a 7:30 pm start. So come along for a great evening of music, food and drink to help us to celebrate diversity and small business in Derby!