Description
Improve your communication skills to engage volunteers, attract funding and make great things happen!
Find out how to improve your internal and external communication skills with charity communications expert Sarah Browning at this hands-on workshop.
Communicating effectively means you can help more vulnerable people, provide your service to more people, fund more researchers and generally do more of what you do best. You'll work through practical examples from the small charity sector, as well as analysing your organisation's specific needs.
By the end of the session you will have:
Understood the importance of effective communication in achieving your mission

Learnt how to plan a communications strategy using simple tools

Developed an understanding of your audience's point of view, and how to tailor your communications accordingly

Gained a set of tools and writing skills that can be readily applied to your organisation
---
Trainer Bio: Sarah Browning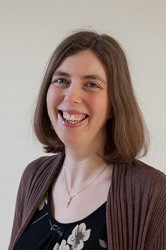 A freelance people communication specialist at Browning York, Sarah has been working with charities, not-for-profit and Higher Education organisations since 2003, and is a certified member of the Institute of Internal Communications (CIIC) and a member of CharityComms.
Arrival Information:
This session will be taking place at the Capital One offices in the White Collar Factory. We ask that all attendees arrive 15 minutes before the workshop starts to allow for registration and ensure a timely start and the smooth running of the workshop. Upon arrival, please ask for Marta Torner, and please bring with you a form of ID (bank card is fine).

Catering:
Tea and coffee will be provided throughout the day, however lunch will not be provided, so please bring a snack if you are likely to get peckish.
Accessibility:
We want to make sure all of our workshops meet your needs, so if you have any questions about accessibility please email events@smallcharities.org.uk.
Booking:
You must be a member of Small Charities Coalition in order to attend this workshop. If you aren't already you can register for free here.
Waitlist:
If the places have all been filled please do add your details to the waitlist and we will let you know as soon as a place becomes available.
Cancellations and Refunds:
If you cancel your place 3 full working days before the event takes place then you are entitled to a full refund by request. Refunds for cancellations after this point are given at the discretion of Small Charities Coalition.
If you cannot make a workshop please advise us as soon as possible. Workshops normally have a waitlist and if you notify us early enough then there's a good chance another charity can attend in your place.