Description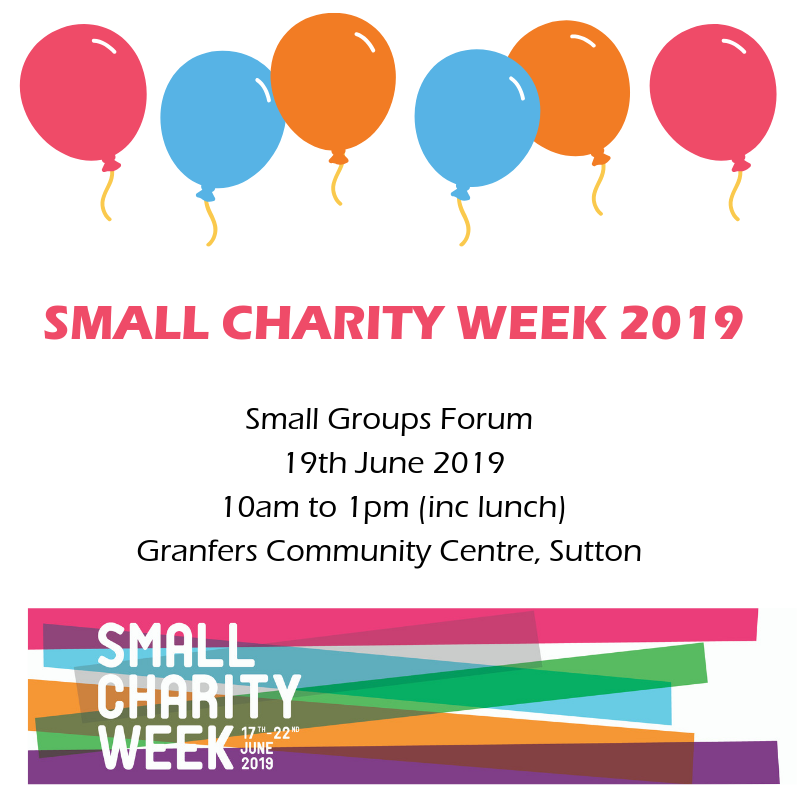 Small Groups Forum – Celebrating Small Charities Week 2019
AGENDA
10:00 – 10:10 Welcome and Introductions (Razia Sattar, Head of Partnerships, Impact and Equality).
10:10 – 10.50 As part of Small charities week we will be looking at a key policy that affects small charities.
10.50 – 11.30 – Connecting small groups – this is a chance for you to share information about your organisation and what you do. (Don't forget to bring along with you any publicity material that you may have).
11:30 – 12.00 – Small Groups Consultation feedback – Alison Navarro, Chief Executive of Community Action Sutton.
12.00 – 1.00pm – lunch and networking.
For more information contact Razia@communityactionsutton.org.uk