Location
Meersbrook Park
Chesterfield Road
Sheffield
S8 9FB
United Kingdom
Description

ONLINE REGISTRATION IS NOW CLOSED.
IF YOU WOULD LIKE TO TAKE PART:
---
small park, BIG RUN is your chance to enter a 24 hour group challenge to run to raise funds and awareness for Palestine.
It is taking place in Meersbrook Park, Sheffield on 10-11 June 2017
Unlike us, Palestinians do not enjoy freedom of movement. The daily challenges they face are a test of endurance. Journeys we take for granted, like going to school or work, visiting friends or family or trips to hospital can be much more demanding or even impossible for Palestinians faced with the ever-changing restrictions on movement imposed by the Israeli security forces.
small park BIG RUN run will draw attention to the situation and raise funds for two Palestinian projects: 1. Children's play and education projects in Gaza and 2. University education for Palestinian women.
We will run continuous circuits of Meersbrook park over 24 hours, as one team, with at least two people on the course at all times. No-one has to run for 24 hours... unless they want to! People can run for as little as 30 minutes. Meersbrook Park is a well contained, hilly course. One circuit is roughly one kilometre.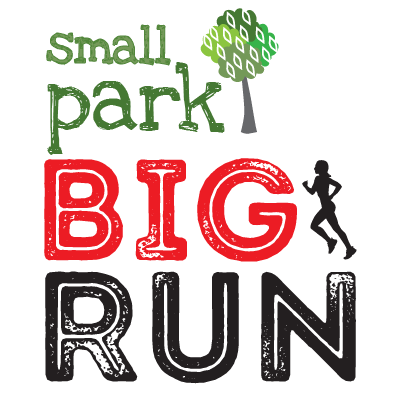 FAQs
1. REGISTERING FOR THE EVENT
How do i choose when i would like to run?
We have split the 24 hour into four blocks - Saturday afternoon, Saturday evening, night time, and Sunday morning.
There are four questions relating to each of these blocks: you can choose time slots in these blocks (as many or as few as you would like) that you would like to run in. If you are not able to run during that time period there is an option to say this.
We will do our best to make sure you have the time you have chosen however, in order to ensure that we meet our challenge and get the best possible distribution of runners over the 24 hours, we may ask you to move to another time.
How do volunteer to help run the event?
We will need marshalls, first aiders, litter pickers and so on.
If you would like to volunteer to run the event on the day, please email small.park.big.run@gmail.com
What if I cannot afford the entry fee?
We are committed to being as inclusive as we can be. There are a few tickets for runners that are free. These are aimed at those without funds particularly destitue asylum seekers, refugees and unwaged.
If you are family wanting to run together, please register for the fun run which will take place at 12.15 pm on Sunday 11th June. Entry for that half an hour is free. Details will be published on this website.
Are there ID or minimum age requirements to enter the event?
There are no minimum age requirements.
Anyone under the age of 11 must be accompanied by a parent/carer, who must have them in their sight at all times.
Anyone between the ages of 11 and 16 may run independently, but must have permission of a parent/carer, who must take responsibility for their well-being and safety.
We want to make this an enjoyable experience for eveyone and include as many of the local community as possible. If you are having trouble making arrangements please contact us
How can I contact the organiser with any questions?
Please email small.park.big.run@gmail.com
We will try our best to answer you within 7 days
What's the refund policy?
No refunds are available under any circumstances as this is a charity event.
Please see our T&Cs on spbr.sheffieldpsc.org.uk
Can I update my registration information?
Yes.
Is my registration fee or ticket transferrable?
Yes. Up to one week before the date of the event. After this date NO updates or transfers are allowed
2. AT THE EVENT:
Do I have to bring my printed ticket to the event?
Yes.
How do I register for the event on the day?
Full details will be made available on spbr.sheffieldpsc.org.uk and in the small park BIG RUN newsletter at least one week before the event
Is it ok if the name on my ticket or registration doesn't match the person who attends?
Yes
What are my transport/parking options for getting to and from the event?
Parking is available on Meerrsbrook Park Road and Brook Road. Please take care on these roads as they are resident areas. Parking is also available in the Lidl Car Park across on Chesterfield Road. Buses run from Sheffield Town Centre : 43, 20, 25 and X17
What should I bring to the event?
We will publish information about what you should bring to the event - food, equipment etc - on spbr.sheffieldpsc.org.uk and in the small park BIG RUN newsletter at least one week before the event.
Will food be available at the event?
We will publish information about what food and drink is available on spbr.sheffieldpsc.org.uk and in the small park BIG RUN newsletter at least one week before the event.
Where do my family and friends get to watch?
Friends and family can watch anywhere in the park. There will be lots to do and see through the 24 hours, including seeing celebrity runners. We encourage as many people as possible to come and join in this programme. The programme details will be published on our website