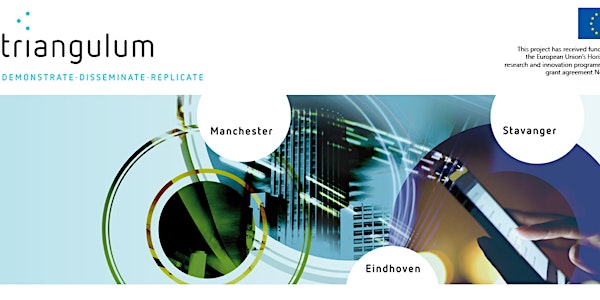 Smart Cities and Communities: Impact Monitoring and Assessment Exchange
Event Information
Location
The University of Manchester
Oxford Road
Manchester
M13 9PL
United Kingdom
Description
The European Union H2020 Smart Cities and Communities (SCC) programme has funded 14 Lighthouse projects with a total of 40 Lighthouse cities to demonstrate how smart technology can deliver sustainability benefits to cities and their residents. A key task for these projects is to monitor and assess the impacts of interventions in cities across Europe in order to provide evidence that will support their uptake and replication elsewhere.
This workshop provides an opportunity to exchange approaches to monitoring and assessing impacts, and discuss challenges and opportunities. It is primarily aimed at colleagues responsible for monitoring and assessing impacts in the SCC Lighthouse projects, as well other key stakeholders and interested parties. The goals are to share best practice across the SCC Lighthouse projects and develop a shared agenda around this topic. The workshop will be small and highly interactive to facilitate the sharing of ideas and expertise. Key topics of concern will be discussed in advance with attendees and will provide the focus for the exchanges.
Key topics
· Monitoring and assessing at different scales
· Moving from outputs to outcomes

· Capturing and upscaling benefits
· Alignment with needs of partners and city policy
· Data and data management
· Complying with open data requirements
· Cross-SCC opportunities
· The research horizon, shared concerns and collaborative research opportunities.
Agenda: A pre-meeting dinner will be held at 19:00 on 6th March for those arriving the previous day.
10:15 Arrive (tea and coffee)
10:30 Introductions and outline of workshop goals and format
11:00 Exchange 1: approaches
12:00 Coffee
12:10 Exchange 2: working with partners
13:10 Lunch
13:40 Exchange 3: data
14:40 Break out discussion groups focusing on cross-SCC and research opportunities
15:40 Conclusions and next steps
16:00 End
Please note that remote participation will also be possible for delegates that are not able to travel to attend in person.
Queries: James.Z.Evans@manchester.ac.uk or Kelly.Watson@manchester.ac.uk
Date and time
Location
The University of Manchester
Oxford Road
Manchester
M13 9PL
United Kingdom