Smart city training course suitable for curious people to learn about smart cities' agenda and the future of living.
About this event
Why is smart city development necessary?
The liveability of the current fast-growing cities depends upon our ability to address urbanisation issues such as traffic congestion, pollution, health, infrastructure, and waste management. To address these issues and for sustainable living in these fast-growing cities, changing the method of performing urban activities and functions is necessary, to provide agile and efficient services to the citizens in real-time.
Why you should attend this training workshop?
Developing smart cities has been proposed as a response to urbanisation challenges and changing citizens' needs in the city sectors, such as human health, transport, infrastructures and energy to improve liveability standards. We are all affected by these areas, hence, to stay on top of this forward movement and prepare for the future of living in cities, we all need to be informed and trained on the fundamentals and necessities of this urban innovation.
The training helps you comprehend the meaning of smart city, its characteristics, and the requirements. You will gain assistance to identify the tendencies of smart city requirements with insights and an overview of the challenges which may be faced during smart city developments.
It will also be the first ever Smart Cities workshop using LEGO Serious Play.
Who should attend this course?
This Smart City training course is suitable for anyone who wishes to learn smart cities' agenda and the future of living. However, the professionals listed below will be greatly benefited:
• Public Sector professionals
• Urban planners/Policymakers
• City authorities/decision-makers
• Creative Industries
• Researchers, Students and Practitioners in smart city-related topics
• Smart city advisors to the government/authorities
• Community members
• Government leaders involved with new urban innovations
• Smart city project Managers
• Education sectors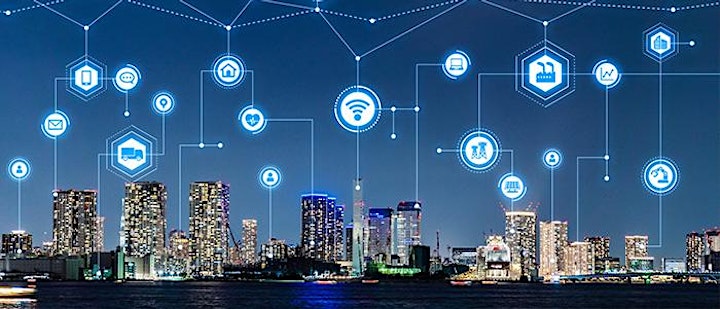 Organiser of Smart Cities – How can you support planning for the future of living?
STEAMhouse is a centre for innovation, creative thinking, prototyping and business development. Based in the heart of Digbeth, STEAMhouse supports entrepreneurs, sole traders, companies and citizens to build their businesses, develop products and services and bring amazing new ideas to life.
STEAMhouse is powered by Birmingham City in partnership with Eastside Projects and funded by the European Regional Development Fund.