Assemble your very own Smart Citizen Kit, allowing you to measure and collect data such as air and noise pollution and visualise the data!
About this event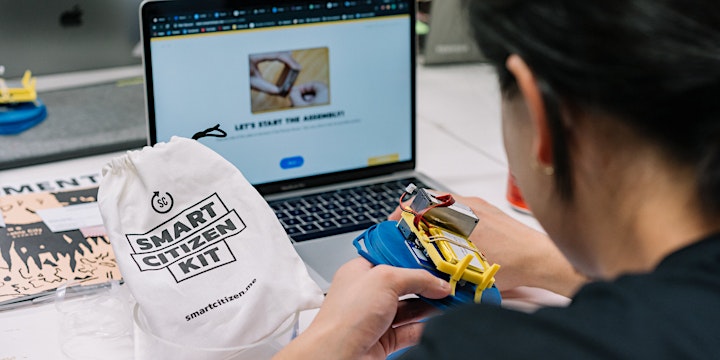 Image: Smart Citizen Kit
Dates: 6 weekly sessions held every Monday, 6pm - 8:30pm, from 20 September - 25 October.
Venue: Fab Lab Plymouth (Plymouth College of Art, Tavistock Place, Plymouth, PL4 8AT, UK).
Skill Level: For beginners or intermediates
Join our 6-week course and assemble your very own Smart Citizen Kit to take home! Although sharing the same name as our Programme, the Smart Citizen Kit is an open source project enabling ordinary citizens to gather information on their environment and make it available to the public on the Smart Citizen platform. Supporting communities and individuals to capture environmental data through their intuitive hardware, these kits can measure data such as air and noise pollution, humidity levels, CO2 levels and more.
Through this training you will learn how electronics and coding can be used within the real world and how to combine it with digital fabrication to create smart objects.
In the first half of the training, you will have the opportunity to gain skills in electronics and coding through setting up your own Smart Citizen Kit. Following this, you will get hands-on with digital design and fabrication by designing and 3D printing a case for your new kit! You will also be introduced to how the data captured by your sensors can be illustrated and visualised on online platforms, in order for you and the Plymouth community to better understand and respond to this environmental data.
Participants based in Devon (UK) will be prioritised. Please read the following details before booking this workshop.
Training Duration
This course will be held over 6 weekly sessions (2.5 hour session) at Fab Lab Plymouth. By registering for this course you agree to attend all 6 sessions. Please note that session 2 & 3 are compulsory in order to complete this course. Dates and times of each session are as follows:
20 September, 6pm - 8:30pm
27 September, 6pm - 8:30pm
4 October, 6pm - 8:30pm
11 October, 6pm - 8:30pm
18 October, 6pm - 8:30pm
25 October, 6pm - 8:30pm
Who is this training for?
This free 6-week training is open to everyone, 16 years or over. It is perfect for those wanting to gain new skills in electronics and coding and digital design and fabrication, and those wanting to discover how this innovative technology can support positive change. No previous experience is required.
COVID-19 - Lateral Flow Test Requirements
Plymouth College of Art are following Government guidance to help safeguard all members of our community. To attend the in-person sessions at Fab Lab Plymouth, it is strongly advised that you take two rapid Lateral Flow tests (three days apart) and secure two negative test results before attending EACH session, with the last test to be taken 24 hours before the session. These tests can be accessed for free, and can be booked here, are widely available to order online for home delivery, or to collect in person from sites such as the Guildhall in the centre of Plymouth.
Digital Badges
By taking part in this workshop, you will gain a Smart Citizens Digital Badge that can be added to your CV, email signature or LinkedIn profile to highlight your new skills in digital design and fabrication.
Registration alternative
If you prefer to register for this event via video call, would like to request an alternative registration format or require any assistance with your application, please contact Sophie by email sheaddon@pca.ac.uk
Everyone welcome
We are committed to making our events and opportunities accessible to everyone. If there are any access requirements that would assist your participation in this programme, please let us know when completing the registration form and our team will endeavour to accommodate these where practicable for us to do so.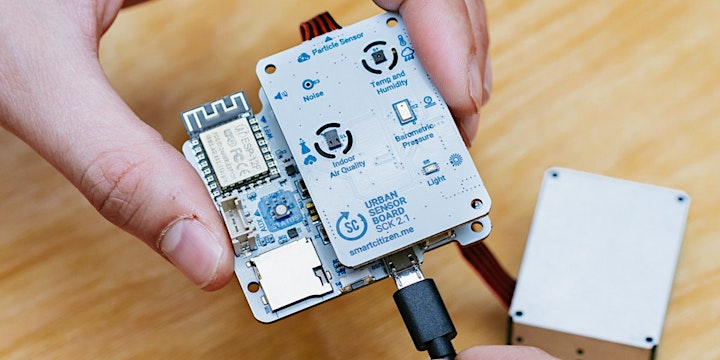 About the Smart Citizen Kit
This open source project was developed by the Fab Lab Barcelona and the Institute for Advanced Architecture of Catalonia and links up with the Fab City global initiative. The Smart Citizen Kit is a complete set of modular hardware components aiming to provide tools for environmental monitoring, ranging from citizen science and educational activities to more advanced scientific research. It allows people to easily measure and collect data such as air and noise pollution from their environment, and visualise it while sharing it with everyone on its dedicated platform. All of these, while being completely open-source and customisable to your needs. Built by communities for communities.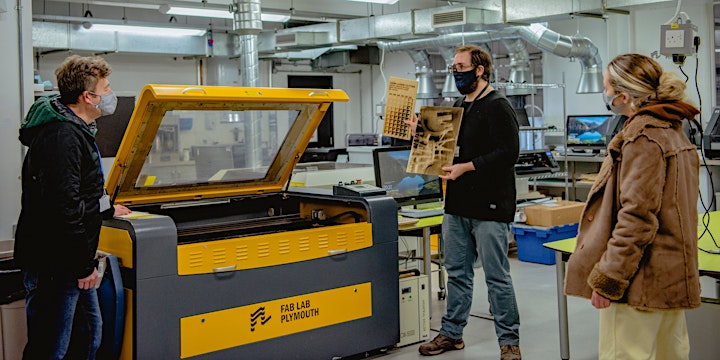 About the Smart Citizens Programme
Smart Citizens is a programme of free events, workshops and training in digital design and fabrication based at Fab Lab Plymouth. Connecting citizens and enterprises with digital technologies skills, the programme empowers a community of citizen makers and champions innovative design solutions to create a more sustainable Plymouth.
Want to hear about future events and opportunities? Sign up to the Smart Citizens Newsletter and visit our website.
The Smart Citizens Programme is part of the iMayflower project and has been supported by The Department for Digital, Culture, Media and Sport, who fund the Cultural Development Fund, which is administered by Arts Council England.

Organiser of Smart Citizen Fab City Kit: 6-Week Training
Smart Citizens is opening Fab Lab Plymouth to communities. The programme offers workshops to design and make almost anything, tech & sustainability talks, community meet-ups, and training in digital design and fabrication.
All the activities are free and open to all! Here is the link to our newsletter sign-up