About this Event
TICKETS NOW LIVE FOR PUBLIC PURCHASE
£0-50 plus Eventbrite fee (includes buffet lunch/refreshments)
SUMMARY
This all-day event will comprise talks, networking and specially selected trade stands all around the theme of using technology to make parks easier to find, interact with and manage. A nice buffet lunch and refreshments are included too.
As well as gaining an insight on what could make parks work smarter expect to be inspired by Adam White, President of the Landscape Institute and award winning play designer with Davies White
All details are subject to revision so please check back on this page periodically
PROGRAMME (as at 16 August 2019)
09:00 Arrival for Refreshments, Stands & Networking
10:00 Chairman's welcome
10:10 The Questr Treasure Hunt
10.20 Proludic (Annabel Brown) - 'The Proludic Sports & PRO App – Satisfying the outdoor gym consumer, while knowing your user'
10.40 Info-Point (Neil Rathbone) - 'Smart Parks, Smart Phones: going digital on a budget '
11.00 Refreshment break, Stands & Networking
11:20 Jupiter Play/Yalp (Richard Cocker) - 'Smart play - interact and get feedback'
11:40 Hertsmere Borough Council - The HelloParks platform (with reference to ParksHerts' experience)
12:00 Inspirational address by Adam White, President of the Landscape Institute and award-winning designer with Davies White
12:20 Q&A Session with Panel of Morning Speakers 
12:40 Buffet Lunch (included) and networking 
13:20 Chambers Electronics (Donald Stewart) – 'Integrating specialised counting devices to evidence parks' occupancy and value'
13:35 Play Inspection Company (Keith Dalton) - 'Smart/remote asset management'
13:50 Comfort break
14:05 Viral.info (Simon Poulter) - ' Platforming Parks'
14:25 Nesta (Tiffany Gregor)
14:45 "Empowering Parks for the 21st Century - Outcome of event on 26th Sept" (Ian Baggott)
15:00 Q&A with Panel of Afternoon Speakers
15.15 Results of Questr Treasure Hunt, Close and Finish
WHAT YOU CAN EXPECT
Based on the programme as at 13 Sept 2019:
Following a presentation from Proludic on its Sports and PRO App , Info-point (Webnebulus) will look at the challenges, the hype, and the pitfalls of going 'mobile digital' using Bring Your Own Device, and present case studies of how different types of outdoor venues are overcoming them, including the latest innovative approaches; Jupiter Play & Leisure will explain the benefits of interactive play equipment, the impact they have on health & wellbeing, as well as the live usage statistics available; Hertsmere Borough Council supported by CyberMedia will show how ParksHerts website users access details of the park they want to visit on their smartphone and will introduce the opportunity for others to do the same using the HelloParks platform. After lunch Chambers Electronics (supplier of people and bicycle counters) will cover various options for how to count the number of visitors to your site – helpful when explaining its value to others. In a similar vein The Play Inspection Company will give an overview of how the inspection app can evidence that providers have been diligent in the inspection and maintenance of their playground assets, help maintain playground standards and with defending any claims. Viral.info will share about the NESTA celebrated project NetPark, a new project at Finsbury Park and about digital in parks more generally. NESTA will round off the Smart Parks event with a forward-looking session and as a bonus there will then be a feedback session on the outcomes of the now-full MHCLG/Landscape Institute Event on Parks being held on 26 September.
Until lunch finishes there will be a series of stands in the adjoining room which will link to the theme and the talks. A QR-code based treasure hunt will operate linked to the stands with a significant prize drawn from those who complete the Treaure Hunt successfully. Smartphones or Tablets with QR capability will be required.
There is an associated twitter feed for this event www.twitter.com/parks_smart and hashtags #smartparks #smartparks2019
OTHER STANDS EXHIBITING (MORE NAMES WILL BE ADDED ONCE CONFIRMED)
BOOKING INFORMATION
Everyone should book via this website. If you have difficulties doing so please contact 2019event@smartparks.uk
Please note that ParksHerts/ParksEast tickets are for paid up members only. If you are considering becoming a member please contact dave.renouf@bestbob.co.uk who will direct your request. Alternatively, you can buy tickets at the discounted rate and we will arrange you are invoiced for your membership - £100. (Tip: If you are planning to bring 4 or more delegates as an organisation you might as well join)
The ticket cost includes a small additional charge levied by Eventbrite.
Be sure to fill in any particular needs on the booking form.
Tickets are booked individually so that individual dietary requirements and communication preferences are recorded, and so that a register can be created.
USEFUL RESOURCES
Whether you attend or not, the following publication by the same name (but not produced by us) may be of interest: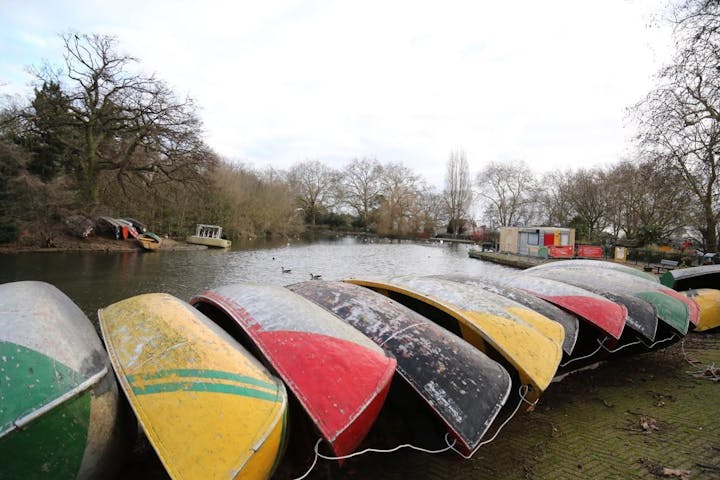 ABOUT THE ORGANISERS
This event is being organised by ParksHerts, with ParksEast (website ). The Landscape Institute is also supporting the event by giving the inspirational keynote and by promoting it to its members as part of its continuing desire to make the Landscape Institute the natural professional home for parks and greenspace managers.
The contact point for existing and prospective speakers and stands is Dave.Renouf@BestBob.co.uk (linked to Broxbourne Borough Council)
The contact point for this Eventbrite page is Simon.Odell@landscapefutures.org.uk