Description
Merging the Bits&Chips Smart Systems conference with DSP Valley's Smart Systems Industry Summit into a single event forges the high tech summit you can't afford to miss.
A touch of the north, a touch of the south, the Smart Systems Summit is the regional barometer on the latest high tech developments and views.
Do you want to build on high-tech solutions for a smart tomorrow? Dare to be inspired.
Conference programme
The conference focusses on
Smart health
Smart mobility
Technologies for the IoT
The full conference programme will be available shortly.
Entrance ticket
An entrance ticket includes: admission to the conference programme, lunch and drinks.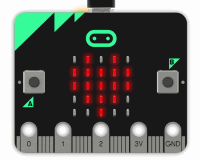 The first 100 paying registrants will receive a BBC Micro:bit!