Description
Want to produce high-quality low-budget
content?

Have an idea and need to produce a taster tape? or Looking for a no-cost way to produce your film? Then this is for you!

This half-day workshop will arm you with everything you need to know to produce high-quality video content on your mobile phone.

The morning is jam packed with tips, resources, basic Smartphone filmmaking rules and practical exercises. Demonstrations on the latest equipment being used and an in-depth look at lenses, adapters, sound and top apps so you can produce your own high-quality content.

Our guest lecturer is Cassius Rayner who has over 23 years experience in film production. Cassius turned to the potential possibilities of iPhone filmmaking and has been committed to it since 2014.


Cass, lectures in smartphone filmmaking at ScreenSpace – Met Film School and is a guest lecturer at the BFI and London Film Academy. He has also spoken on the subject at a number of international's events including VIDCON London, MOJO Festival – Ireland and CSI – Germany. Check out his work here.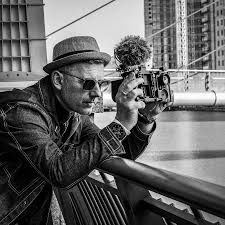 Targeted particularly at those who already have a good working knowledge of producing video content, working as a filmmaker or training/studying film production.
This class promises to open up a whole new world in smartphone filmmaking to you.