About this Event
The volume of video content online grows exponentially year on year. Does your business utilise video fully and do you have the tools to create engaging content?
72% of customers would rather learn about a product or service by way of video. (Source: HubSpot 2018)
If you want to produce professional-quality video, for whatever purpose, we'll provide you with the necessary tips and techniques that'll have you producing memorable content by the end of the day. 
What will you cover:
During this one day interactive workshop you'll plan, shoot and edit your own video using your mobile phone.
Preparing your phone to become a video camera
Quick tips to capture professional video
Common cinematic techniques
Planning and storyboarding your video in pre-production
Setting the scene to tell a visual story
Interview techniques - how to speak to camera and get the best out of your talent
Capturing the audio
Lighting your set
Editing your video
Adding a title and/or logo to your video
Adding royalty free music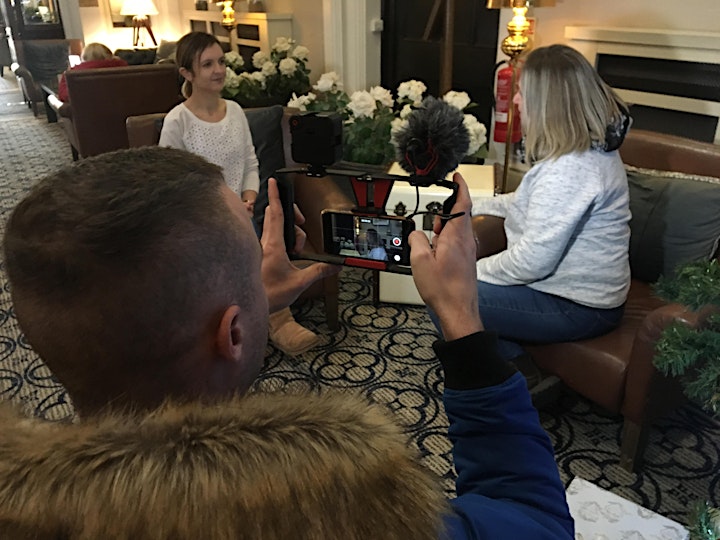 Who is this for?
Everyone who believes video can enhance their business.
Roles could include: trainers, teachers, communications, PR, marketing, web and social media coordinators.
What experience do you need?
None! This workshop is aimed at all levels.
If you've had previous experience or not, by the end of the day you will be creating your own video content.
What kit do you need?
Apple iPhone/iPad
Android phone/tablet
Kinemaster editing software (https://www.kinemaster.com)
Details
£199 per person, including lunch and refreshments.
Located in the beautiful Derbyshire countryside with easy road, rail and air links.
Accommodation is available at the venue upon request.
Hurry, only 10 spaces available!
If the date doesn't work
Drop me a line and we can arrange an in-house session.
By email: FocusnDevelop@outlook.com or via Twitter: @FocusnDevelop