SmartSheffield #16 - How Will We Feed the City?

Monday, 2 March 2020 from 18:30 to 21:00 (GMT)
Event Details
The next SmartSheffield meetup focuses on the Future of Food!

We are very pleased and proud to be able to produce this event in association with ShefFood - the cross-sector food partnership for Sheffield!

With the global climate and trade shifting, and urban populations increasing steadily, how is technology improving the resilience, sustainability, reliability and nutritional value of our food supply? These are the questions we're aiming to address at the next SmartSheffield meetup - the informal gathering for people interested in how new technologies are shaping cities around the world, and our home city of Sheffield in particular.
At each event we run there are 4 ten minute speaking slots (although they don't have to be talks, but can be conversations, workshops exercises, or provocations for debate - we're open to all ideas), followed by a SmartSheffield news update, and then food, drink and plenty of time to meet people and chat.
Are speaker lineup is still forming, but confirmed are:
Gareth Roberts, from Regather: "System Change, Not Climate Change - How Systems Thinking is Helping Transform Food For Sheffield"
ShefFood is the Sustainable Food Cities (SFC) member and cross-sector food partnership for Sheffield - working toward a more sustainable food system for Sheffield. Gareth Roberts, Co-Founder of Regather and a Partner of ShefFood will outline how systems thinking and a range of innovative partnership projects is helping transform food for Sheffield.
Gareth Coleman from BitFIXit: "How IoT devices can help manage aquaponics systems and connect growers with each other."
BitFIXit has designed electronics in partnership with the University of Sheffield and Pimoroni to monitor and control the important environmental parameters of an aquaponics system. Combined with open source software hosted online, this provides a dashboard, alarms and long term data collection.
Students from the Sheffield Engineering Leadership Academy at the University of Sheffield: "Using Data to Improve Sheffield's Food System"
SELA and the Regather Cooperative will demonstrate how they've combined forces to use Data Mining to improve the sustainability of Sheffield's Food System.
Kate Thompson from District Eating: "A multi metric approach to sustainability: Doing more with waste!"
Whilst the focus on food miles can lead to a conflict with 'efficiency', here we discuss a multi metric, whole systems approach to assessing sustainability in a changing world, and introduce an exciting project utilising waste heat and CO2 to site urban farms.
Note that there will also be a meeting of the Things Network Sheffield at 5pm before the meetup itself, which starts at 6:30pm. The Things Network is a low cost, community built Internet of Things network - a platform for developing sensing and other city-scale applications.
ABOUT SHEFFOOD:

There is the shared vision and strategic commitment to develop the environmental and economic benefits of a more resilient and sustainable food system for the Sheffield City Region. A wide range of individuals and organisations are currently involved in this next exciting phase of developing a sustainable food system for Sheffield.
If you would like to find out more, or get involved please visit: https://www.sheffood.org.uk/
--
ABOUT SMARTSHEFFIELD
The SmartSheffield meetup is a free and inclusive open forum and social meeting space for anyone interested in 'smart cities' and urban innovation, and everyone is welcome.
We employ Sheffield Digital's Code of Conduct and abide by the standards it lays down.
To get an idea of the kinds of topics we cover, please read about the previous meetups at https://SmartSheffield.city

Food and drinks are very kindly laid on by the venue hosts - please let us know if you have any specific dietary requirements when you register.
Places are limited, so please register early. (Also, if you have a ticket and can't attend, please release your reservation for others, thanks!)
The venue has excellent accessibility provision, and if you have a disability, or any additional needs, and require assistance in order to fully participate in the event, please let us know when you register.
The event is intended for adults, however we are child-friendly and can make provision for you to bring children should you wish or need to. There are also good breastfeeding facilities on site. Please let us know on registration if you have any childcare requirements.
We will accommodate guide and service animals if at all possible.
We really look forward to seeing you there and hope you can make it!
Chris Dymond - Unfolding.

---
About SmartSheffield:
SmartSheffield is an open forum for people interested in urban innovation and the use of new technologies and approaches to help to address city challenges both big and small. The events run every two months on the first Monday, in a variety of venues provided by our sponsors: Ove Arup Group, Pitch-In at the University of Sheffield and Creative Space Management, supported by Sheffield Digital and produced by Unfolding.
The group is open for anyone to come along, find out what's going on and contribute - the main aims of the group are to bring people together who share an interest in using technology to improve the city and the lives of its citizens, and to discover, discuss, get involved and give birth to local smart city projects.
The format is informal and inclusive, and the programme is balanced between short talks in the first half and networking conversations in the second. Food and refreshments are laid on. 
A quick note on the 'smart city' concept and how we treat it: The idea of the 'smart city' is generally thought of as the application of digital technology (especially sensors, data analysis and the internet) to improve the management, planning, sustainability and livability of cities. We like to expand the concept to include new urban applications of technology in general - both 'hard' technologies like sensor systems, communication protocols or materials, and 'soft' human technologies, such as new ways of organising or new business models. We also emphasise the importance of collaboration between citizens, city authorities, private companies and university research. The terms 'future city' or 'urban innovation' might be better suited, but 'smart city' has now stuck!
You can find more information and updates from previous events here: http://smartsheffield.city
SmartSheffield is sponsored by:

Arup is a global independent firm of designers, planners, engineers, consultants and technical specialists offering a broad range of professional services to shape the future of the built environment.

The firm's independent spirit, culture of responsibility and unorthodox approach stem in part from its ownership structure, as it is owned in trust on behalf of its staff.

Sheffield was Arup's first UK office to open outside of London and has become embedded in the regeneration of the city, continuously contributing to the region's transformation.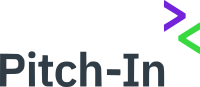 Pitch-In - Connecting Capabilities for the Internet of Things
The Pitch-In project (which stands for Promoting the Internet of Things via Collaboration between HEIs and Industry) will extract benefit for the UK from IoT technologies and expertise via wide-ranging collaboration between academic institutions and the public and private sectors.
Funded until 2021 through Research England's Connecting Capability Fund, the four university partners - Sheffield, Oxford, Cambridge and Newcastle - are investigating the adoption of Internet of Things technologies across four priority sectors: Cities, Energy, Health & Wellbeing, and Manufacturing, in order to:
Identify barriers to the development and exploitation of the Internet of Things, to trial potential solutions, and to disseminate results.
Contribute to the development of a sustainable ecosystem of connected IoT stakeholders (with needs and capabilities), leveraging and complementing existing structures.
Demonstrate the benefits to business and universities of engaging with IoT and to facilitate the exploitation of both IoT technology and expertise to make this happen.
Develop a means for universities to fully exploit their capabilities to enhance the whole of the IoT innovation ecosystem.

Creative Space is an award winning property management and consultancy company that operates workspaces and urban realm for clusters of knowledge based businesses including digital, creative industries, advanced manufacturing, science and technology sectors. Specifically targeted at innovation and high growth sectors, Creative Space provides managed workspace solutions as well as meanwhile use strategies to reduce liabilities for property owners and to stimulate business growth and enterprise.
Creative Space operate the Electric Works, at the heart of Sheffield's Digital Campus just a few minutes walk from the Train Station, Sheffield Hallam University's city campus and the Cultural Industries Quarter.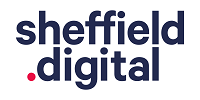 Sheffield Digital is the association for the people and businesses of Sheffield's digital industries. Founded in 2015 by five local tech industry veterans, it aims to help develop the best possible environment for setting up, working in and growing digital businesses in Sheffield and the surrounding region.
Sheffield Digital does this by concentrating on three things:
CONNECT – bringing together the people and businesses that are Sheffield's digital industries, to foster collaboration and learning, and to have fun.
REPRESENT – providing a single, powerful voice for the digital community in order to influence policy makers and educators.
PROMOTE – shouting about our digital businesses and their capabilities locally, nationally and internationally.
Sheffield Digital operates on a not-for-profit basis, with any income made going back into running the organisation and supporting the work it does. It exists to support and amplify the wide range of activity that is already going on in Sheffield, and will not duplicate or compete with initiatives or events that already exist. The organisation is founded on principles of independence and sustainability, which means that it does not rely on public sector funding, but on support from the community via individual and company memberships, and by sponsorship from selected non-digital companies.
Do you have questions about SmartSheffield #16 - How Will We Feed the City??
Contact Unfolding
Save This Event
When & Where

Electric Works
3 Concourse Way
S1 2BJ Sheffield
United Kingdom


Monday, 2 March 2020 from 18:30 to 21:00 (GMT)
Add to my calendar
Organiser
SUPPORTING THE DIGITAL EVOLUTION OF PLACES

Unfolding helps places understand, adapt to and take advantage of emerging digital technologies and practices.
Unfolding offers:
Consultancy to help places develop positive, holistic approaches to digital development and policy-making, from digital masterplanning and strategy development to stakeholder engagement and citizen outreach.
Events to raise awareness and understanding of digital technologies and trends that impact on the development of places.
Workshops to build capacity within organisations and communities around digital technologies, applications and the policy landscape.