Description
The next SmartSheffield meetup will be held on Monday the 12th February at the usual time and venue.
The theme this time is "It's not about the tech!", which means we're going to be focusing on aspects of governance, strategy, planning, coordination, education and citizen action - all the capacity-building things that need to be working in order for a place to really take advantage of the technology. (It is a little bit about the technology of course - the title is clearly blatant click-bait! ;) - but without the other stuff the technology never even gets deployed).
Here are the scheduled slots so far:
Nigel Slack, Active Citizen: "Active Citizens and the development of city infrastructure".
Steve Turner, Head of Cities at Arup: "Why Technology has not improved our cities".
Dr Rick Robinson, Smart Cities, Infrastructure & Properties Lead at Arup: "From Open Data to Kebabs to Town Planning: How to Build Better Digital Cities"
Kurtis Wright, CEO of Loci Pay: "Open Banking & PSD2 - The future of Banking, payments & commerce for UK businesses."
If you would like to contribute, please let us know. We'll be announcing more talks as the slots get booked. And if you have something you would like to share but it doesn't fit exactly into the theme, don't worry! It's not meant to be exclusive at all.
As always, there will also be a meeting of the Sheffield Things Network beforehand at 5pm.
Get the date into your diary and book your ticket - we're limited to 40 tickets and were oversubscribed last time, so please book earlyu and give your ticket up if you realise you can't make it eventually.
The SmartSheffield meetup is a free and inclusive open forum and social meeting space for anyone interested in 'smart cities' and urban innovation, and everyone is welcome.
To get an idea of the kinds of topics we cover, please read about the previous meetups at the SmartSheffield website, and check out the open Trello board where videos and slides are published.
And also as always, food and drinks are very kindly laid on by Arup UK.
We really look forward to seeing you there and hope you can make it!
Chris Dymond - Sheffield Digital & Unfolding.
Matt Proctor - Arup.
---
SmartSheffield is an open community of people and organisations who are interested in the 'smart city' concept and its applications in Sheffield. The group meets regularly, generally on the first Monday of every other month, in the café space at Arup's Sheffield office on the top floor of the 3 St Paul's Place building.
The group is open for anyone to come along, find out what's going on and contribute - the main aims of the group are to bring people together who share an interest in using technology to improve the city and the lives of its citizens, and to discover, discuss, get involved and give birth to local smart city projects.
The format is informal and similar to that of an 'Open Space': following introductions, the first hour or so is given over to presentations and all-group discussion - there is a presentation space for anyone to present their project, idea or challenge, and you can either let us know in advance or turn up on the day and we'll allocate times based on how many people are taking the floor. There are also break-out spaces for further conversations and networking in the second half (food and beverages are laid on).
If you let us know in advance that you would like to present, we will reserve your slot, and promote your talk in advance so that it's more likely that interested people will attend.
A quick note on the 'smart city' concept and how we treat it: The idea of the 'smart city' is generally thought of as the application of digital technology (especially sensors, data analysis and the internet) to improve the management, planning, sustainability and livability of cities. We like to expand the concept to include new urban applications of technology in general - both 'hard' technologies like sensor systems, communication protocols or materials, and 'soft' human technologies, such as new ways of organising or new business models. We also emphasise the importance of collaboration between citizens, city authorities, private companies and university research. The terms 'future city' or 'urban innovation' might be better suited, but 'smart city' has now stuck!
You can find more information and updates from previous events here: http://smartsheffield.rocks/
Places are limited to 40 people, so please register early. (Also, if you have a ticket and can't attend, please release your reservation for others, thanks!)
SmartSheffield is a collaboration between Arup, Unfolding and Sheffield Digital:

Arup is a global independent firm of designers, planners, engineers, consultants and technical specialists offering a broad range of professional services to shape the future of the built environment.

The firm's independent spirit, culture of responsibility and unorthodox approach stem in part from its ownership structure, as it is owned in trust on behalf of its staff.

Sheffield was Arup's first UK office to open outside of London and has become embedded in the regeneration of the city, continuously contributing to the region's transformation.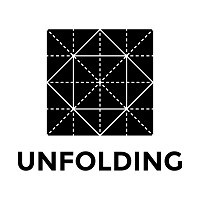 Unfolding is a local independent consultancy that helps organisations and cities transform by helping them to develop strategies around digital technology, data and collaborative networks.

The firm focuses on three related areas:
- Smart Cities
- Digital Transformation
- Innovation

Unfolding works with leaders, senior managers, city policy-makers and delivery teams to explore, clarify and determine approaches to digital innovation, and then supports the necessary transitions, initiatives and education to affect change.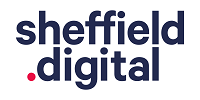 Sheffield Digital is the association for the people and businesses of Sheffield's digital industries. Founded in 2015 by five local tech industry veterans, it aims to help develop the best possible environment for setting up, working in and growing digital businesses in Sheffield and the surrounding region.
Sheffield Digital does this by concentrating on three things:
CONNECT – bringing together the people and businesses that are Sheffield's digital industries, to foster collaboration and learning, and to have fun.
REPRESENT – providing a single, powerful voice for the digital community in order to influence policy makers and educators.
PROMOTE – shouting about our digital businesses and their capabilities locally, nationally and internationally.
Sheffield Digital operates on a not-for-profit basis, with any income made going back into running the organisation and supporting the work it does. It exists to support and amplify the wide range of activity that is already going on in Sheffield, and will not duplicate or compete with initiatives or events that already exist. The organisation is founded on principles of independence and sustainability, which means that it does not rely on public sector funding, but on support from the community via individual and company memberships, and by sponsorship from selected non-digital companies.