Description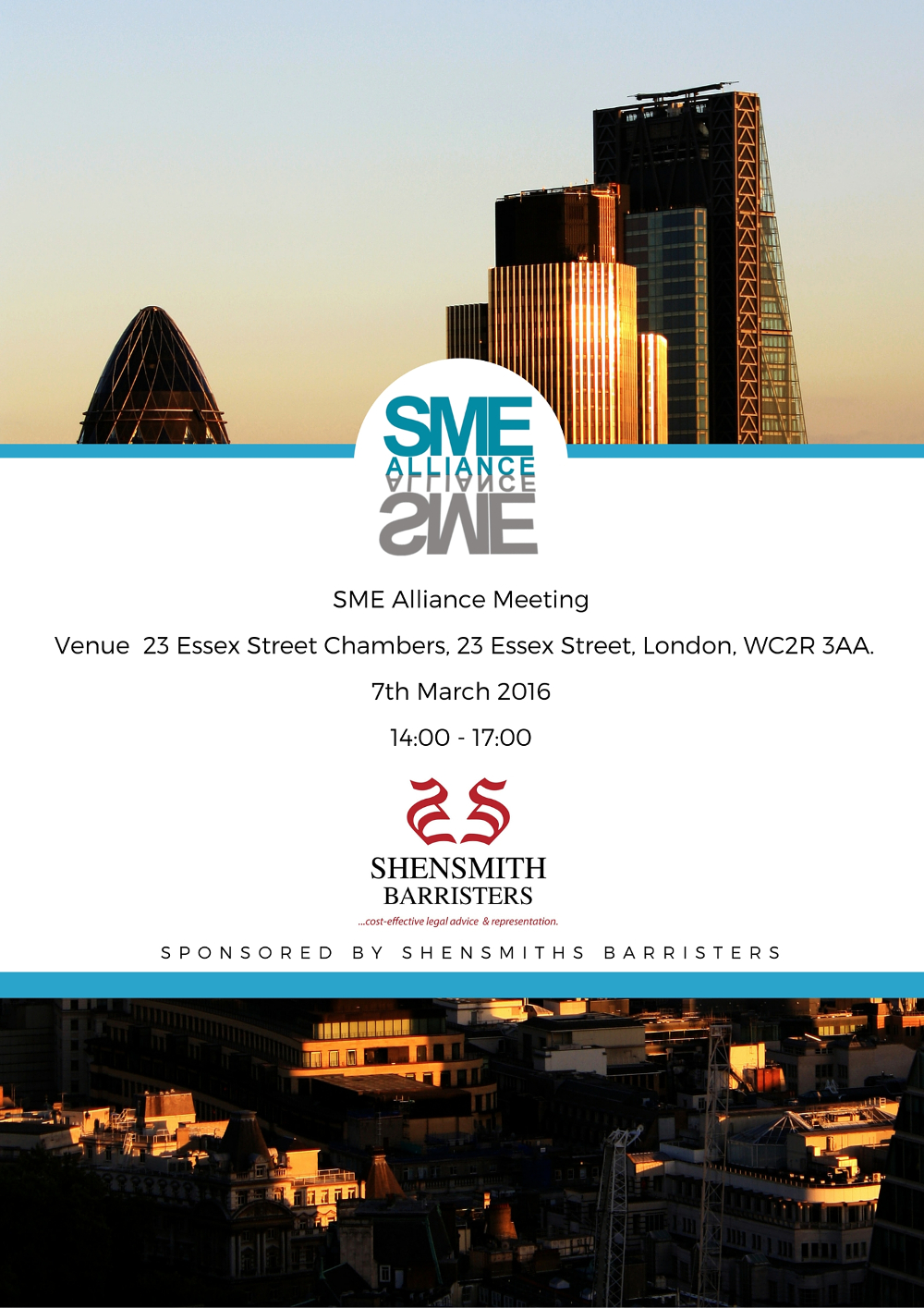 This meeting is primarily for members to understand how direct access barristers can assist their cases and also the mechanism of private criminal prosecutions. Stephen Harvey QC has very kindly agreed to speak and other speakers will be confirmed later this week. We will also be covering alternative funding for SMEs and updating on the fund we are about to launch. Several of our advisers will be there to answer members questions at a Q&A session and we will be updating on the situation with the FCA, the ICO and other news. As always the meeting
will be followed by a networking session at a local hostelry!
Sponsored by ShenSmiths Barristers
NB This is a members only meeting.