Location
Shoreditch Villiage Hall
33 Hoxton Square
N1
United Kingdom
Description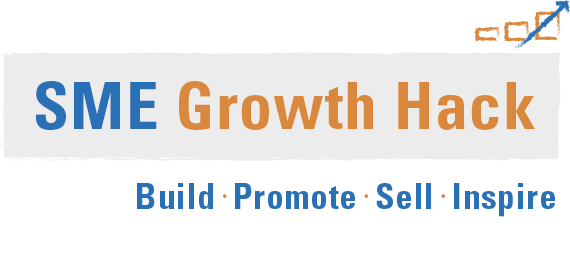 SME Growth Hack
Build. Promote. Sell. Inspire.
Growth hacking is a discipline dedicated to finding innovative, low-cost alternatives to traditional marketing. This event will look at how small business and entrepreneurs can leverage new technology, social media and support programmes to quickly build their business.

The Growth Hacking methodology uses technology to quickly build and develop a business, utilising digital tactics for market research and marketing purposes. Employing cloud-based tools for management, Growth Hackers make the most of current innovations to allow entrepreneurs to test their business and change it rapidly.

Social media allows unparalleled reach, opening up the channels of communication with both potential and existing customers at a global scale. Funding opportunities are blooming thanks to government-backed Startup Loans, whilst crowdfunding platforms are providing access to additional investment.

---
Date: Thursday 21 November 2013
Time: 9:00am - 5:00pm Sessions, Mentoring & Exhibition
5:30pm - 8:00pm Networking Drinks
Venue: Shoreditch Village Hall
Shoreditch Works Village Hall, 33 Hoxton Square, London, N1 6NN (Map)
For More Info: help@chinwag.com
---
Who is this Event for?
SMEs and entrepreneurs with potential for fast-growing UK businesses with export potential.

What comes with the Ticket?
Lunch and coffee included



Mentoring sessions (to apply to be a mentor, click here)

Access to the event

Access exhibition

Schedule
The day will be split into panels, case studies and mentoring sessions all focused on the 4 key themes: Build. Promote. Sell. Inspire.

9.00am: Doors Open
10.00am - 11.15am: Build - New Frontiers
Session Host: Dylan Fuller, Chinwag
Ice Breaker

Welcome (Joanna Freeman, UKTI)
Opening Keynote (Neill Ricketts, CEO - Versarien)
Real World Growth Hacking (Louis Sayers, Growth Hacker - Forward Labs)
Reinventing the Law to Help SMEs Grow (Clive Rich, Founder - LawBite)

Session Q&A
11.15am - 12.00pm: Coffee Break // Mentoring & Business Hacking Breakout Sessions
12.00pm - 1.00pm: Promote - Marketing 3.0
Session Host: Dylan Fuller, Chinwag
Growing Your Business & Community with Events (Katie McPhee, Community Manager - Eventbrite)

How a Game-Changing Business Intelligence Tool is Empowering SMEs Across the UK (Will Scott Moncrieff,

Global Business Development - DueDil)

Fireside Chat:

Hacking Digital Platforms for Growth (Raj Kotecha, MD - Creative Content Agency)

Session Q&A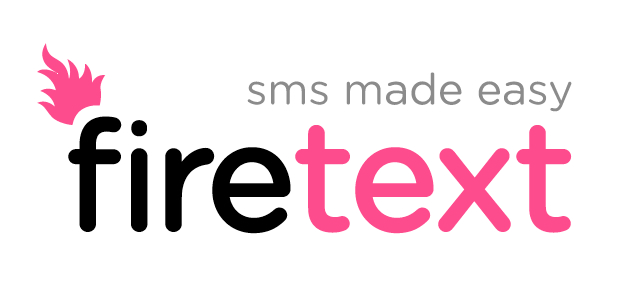 1.00pm - 2.00pm: Lunch
(Sponsored by FireText)
2.00pm - 3.00pm: Sell - Tools for Growth
A 21st Century Global Supplier Platform (James Hardy,

Director EMEA -Alibaba.com

)

Disruptive Finance to Power Growth (Ari Last, Partnership Development - Market Invoice)
Funding Circle - 21st Century Loans Markeplace (Sophie Chappelow - Senior Marketing and Partnerships Manager)

Session Q&A
3.00pm - 3.30pm: Coffee Break // Mentoring
3.30pm - 4.40pm: Inspire - Case Studies
Case Study 1 - Get Sales Through Engagement Marketing (Tamsin Fox-Davies, Small Business Marketing Mentor - Constant Contact and Karen Haller, Colour & Design )
Case Study 2 - How I Used Kickstarter to Launch a Global Business (Jacqui Ma, Founder - Goodordering)
Case Study 3 - 750,000 Customers Can't Be Wrong (Ben Hopkins - Naked Wines Co-Founder & Business Growth Consultant)

Session Q&A
4.40pm - 5.00pm: Closing Keynote - Going Global (Emma Jones, MBE & Founder -Enterprise Nation, Start-up Britain & Author of 6+ Business Books)
5.00pm: Wrap Up
5.30pm - 8pm: Networking Drinks @ Electricity Showrooms
(39A Hoxton Square, London N1 6NN. (Map)
---
Speakers
Louis Sayers, Growth Hacker - Forward Labs
Clive Rich, Founder - LawBite
Katie McPhee, Community Manager - Eventbrite
Dan Martin, Editor - BusinessZone.co.uk
Will Scott Moncrieff, Global Business Development - DueDil
James Hardy, Director EMEA - Alibaba.com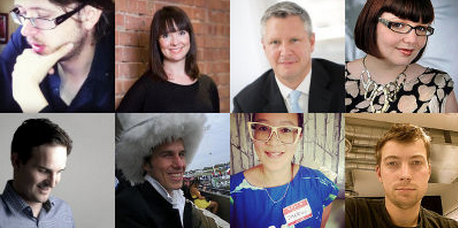 Ari Last, Partnership Development - Market Invoice
Tamsin Fox-Davies, Small Business Marketing Mentor - Constant Contact
Jacqui Ma, Founder - Goodordering
Ben Hopkins - Naked Wines Co-Founder & Business Growth Consultant
Emma Jones, MBE & Founder - Enterprise Nation, Start-up Britain
Alan Patrick, Principal - Broadsight
Craig Hill, Consultant
Dylan Fuller, Chinwag
Neill Ricketts, CEO - Versarien
Joanna Freeman, UKTI
Benjamin Ellis, Founder -SocialOptic
Sophie Chappelow, Senior Marketing & Partnerships Manager, Funding Circle
Raj Kotecha, MD, Content Creation Agency
Karen Haller, Colour & Design
---
About Global Entrepreneurship Week
Global Entrepreneurship Week is the world's largest campaign to promote entrepreneurship. Each year, it plays a critical role in encouraging the next generation of entrepreneurs to consider starting up their own business.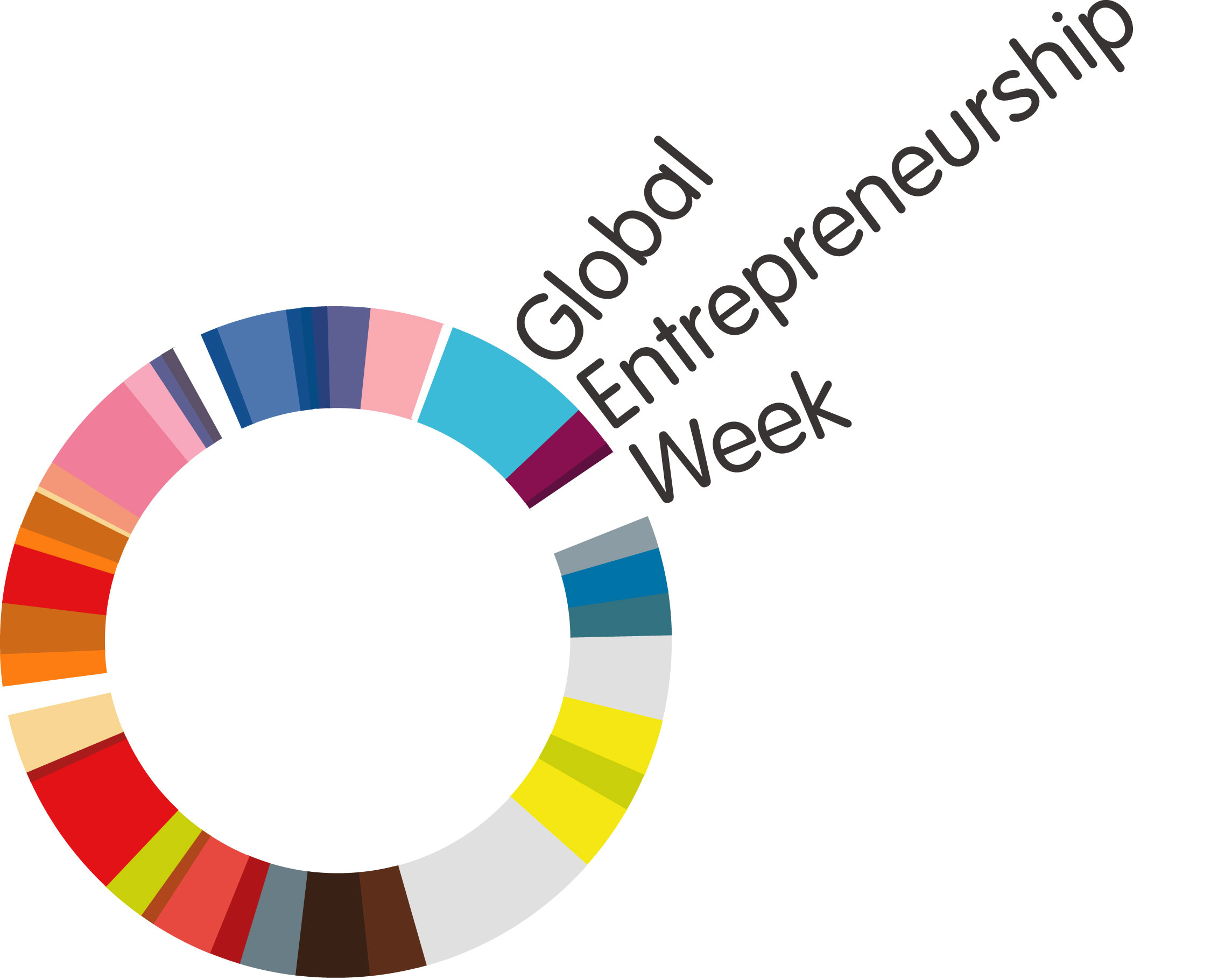 In the UK, the campaign is hosted by Youth Business International, a global network of initiatives that help young entrepreneurs to start their own business, in partnership with Barclays.

We believe that a large national campaign to promote entrepreneurship is a vital part of making the UK more entrepreneurial, to encourage more people to start up their own business.

Our aim is to create a collaborative, local and practical week which enables people to learn more about the wealth of support that is available to entrepreneurs in the UK. 20% of UK adults have heard of Global Entrepreneurship Week and it remains by some margin the nation's largest entrepreneurship-focused campaign.

About Chinwag
Chinwag connects digital businesses and people. We were around when the industry started in 1995. As it's changed, so have we.
Our Digital Missions promote international partnerships, helping over 150 British firms understand overseas markets and championing start-ups to establish themselves in this country. Chinwag Jobs, our recruitment website, features exciting vacancies in digital media, marketing, technology, production and design.

Chinwag has produced Social Media Week London since 2010 and the team is very xcited about the challenge of building on the ongoing success of the event.
We also offer consultancy services covering digital and social media strategy, collaborative working practices and event design. Our clients include UKTI, Technology Strategy Board, BIS, Google UK, Google Korea, Betapond, EngageSciences, Conversocial, Unique Digital, Ogilvy, Adobe, Oracle, McKinsey and over 150 SMEs.

About UKTI
UK Trade & Investment (UKTI) works with UK-based businesses to ensure their success in international markets, and encourage the best overseas companies to
look to the UK as their global partner of choice.
UKTI has professional advisers both within the UK and across more than 100 international markets.

UKTI has a customer commitment to helping its UK and international customers by providing a range of services, to a high standard and improve customer service by listening to customer feedback.

We also have a co-ordination role across government to establish a more systematic approach to relationships with companies which are the most economically significant investors and exporters.
---
Sponsors
Lawbite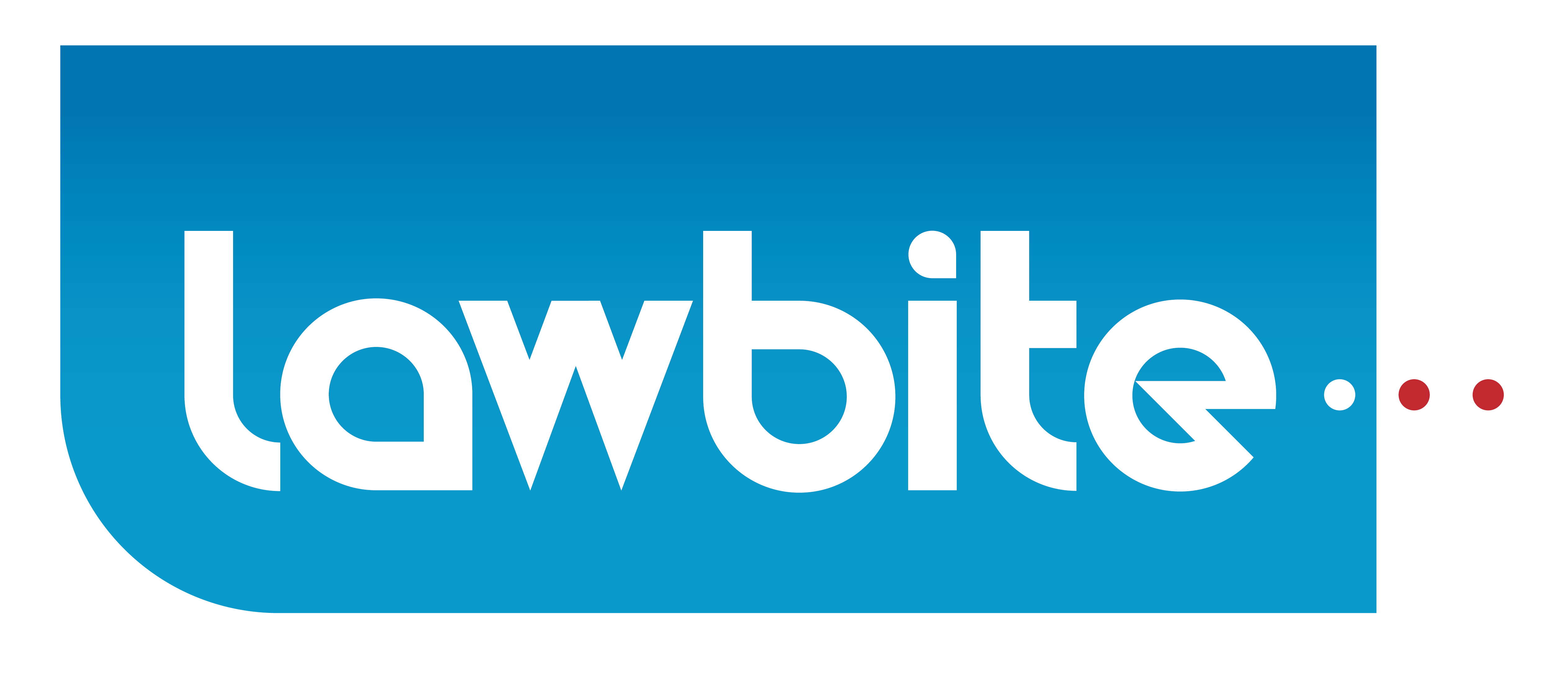 LawBite-democratising the law. Almost 40% of the UK's SMEs have endured a "significant" legal problem over the past 12 months, according to research from the Legal Services Board. LawBite is a pioneering legal services company offering SMEs and growing businesses, affordable, easily accessible legal documents written in plain English, via a secure cloud based platform.
These contracts are quick and easy to edit online. Sharing of documents is over the web and even gets them signed online, with a secure e-signature facility with its unique and secure software tools. LawBite turns an often frustrating and expensive experience for smaller businesses, who are constantly in need of legal contracts, into a hassle-free and low-cost process.
Constant Contact
Constant Contact wrote the book on Engagement Marketing™ – the new marketing success formula that helps small organisations create and grow customer relationships in today's socially connected world.

More than half a million small businesses, not-for-profits and associations worldwide use the company's online marketing tools to generate new customers, repeat business, and referrals through email marketing, social media marketing, event marketing, local deals, digital storefronts, and online surveys.
Only Constant Contact offers the proven combination of affordable tools and free KnowHow, including local seminars, personal coaching and award-winning product support. The company further supports small organisations through its extensive network of consultants/resellers, technology providers, franchises and national associations.
FireText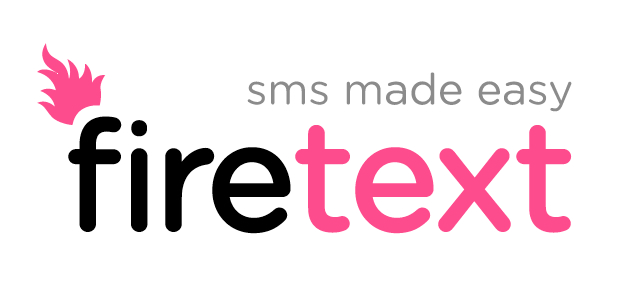 FireText is the UK's favourite SMS marketing tool to reach & engage with your customers. Our brilliantly simple-yet-powerful platform allows you to send & schedule SMS text messages in seconds. Messages can be individually personalised with a click of a button, including 6 different fields. Links (URLs) can be tracked using our SMS tracking tool & full delivery reports can be instantly viewed and downloaded.
Contacts can be uploaded & managed with ease or pulled directly from 3rd party software. Gain new leads in response to your marketing campaigns by allowing your customers to easily text a keyword on our shortcode.
Text CHINWAG to 64446 for more information, or visit us at www.firetext.co.uk
---
Media Partners
BusinessZone.co.uk is a leading online community offering free, practical and no-
nonsense advice on starting and growing a business. Through engaging video content, interviews with leading entrepreneurs and extensive opportunities for networking, the website is a small company owner's indispensable guide to business success. To register for free, visit www.businesszone.co.uk
BusinessZone.co.uk editor Dan Martin is the founder of The Pitch, one of the UK's longest running small business competitions. Since 2008, the contest has supported hundreds of entrepreneurs and in 2013 gave 46 finalists the chance to win a share of £275,000 investment. The Pitch 2014 will launch in the new year and details will be published at www.thepitchuk.com
UK Business Forums

Sister website to BusinessZone.co.uk, UK Business Forums is the UK's most active online forum for small business owners. With 20,000 user comments a month, 400,000 entrepreneurs use the community to share ideas, seek answers to questions and do business. To join in for free, visit www.ukbusinessforums.co.uk
UK Business Forums and BusinessZone.co.uk are part of Sift Media, one of the UK's oldest digital publishers. Sift Media's seven online B2B communities are accessed by more than 700,000 registered business professionals each month. For more details, visit www.siftmedia.co.uk
Real Business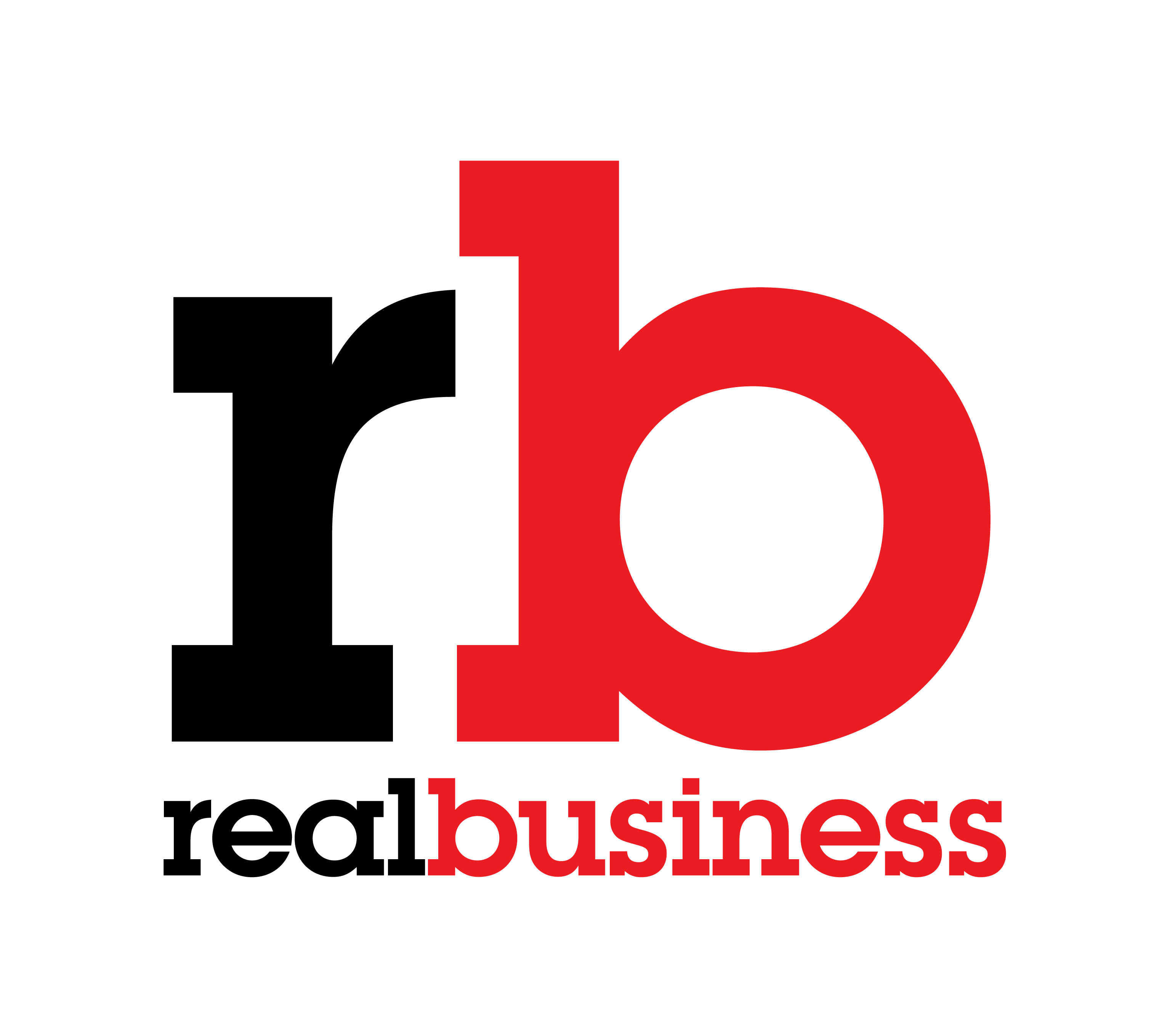 Real Business was launched by Caspian Media in 1997 and is the UK's first magazine for entrepreneurs and SMEs. Today, Real Business is an online publication and the UK's leading title for high-growth businesses and entrepreneurial SMEs.
We aim to aid business leaders in their day-to-day activities and decision- making. Topical areas such as finance, business growth, exports, sales & marketing, leadership, digital and law are all covered to achieve this.
With over 18,000 Twitter followers and 110,000+ monthly website visitors, Real Business is the only SME title to host a portfolio of events together with the CBI. Our industry-leading awards and summits are famous for bringing together the UK's most influential entrepreneurs and business leaders.
London Business News
London Business News was launched in 2013 and aims to display all the relevant business news for London in one place. Browse the latest news in the most efficient way possible, saving you time to get on with your day!
We aggregate news from multiple sources on topics such as Finance, Jobs, Marketing, Networking, News, Newspapers, Opinion, Politics, Travel and Utilities. Listing the 5 latest news items, updated every 20 minutes.
---
Supporters
Pipedrive
Pipedrive is an elegant sales pipeline management tool. It organizes your leads in a way you'll always have a great overview of sales, and important deals won't get dropped.

Pipedrive is an elegant sales pipeline management tool. It organizes your leads in a way you'll always have a great overview of sales, and important deals won't get dropped.
For all attendees, Pipedrive will be generously offering 6 months free use.
MOO.com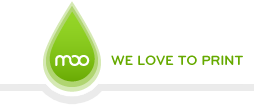 We help our customers print things like Business Cards, Postcards andMiniCards, making it easy for them to share information about themselves or their business in the real world.
Print is simple and wonderful. We love it.
For all attendees, MOO.com will be offering 50 free business cards.
Club Workspace
Club Workspace is a fast-growing network of creative co-working business clubs, with exclusive locations across London for entrepreneurs and professionals alike. With the choice of access to one or all business clubs,
Club Workspace members receive access to free Wi-Fi in all venues, refreshments and access to a busy calendar of networking and business growth events. Members can also gain access to optional services as part of their package, including printing and scanning facilities, meeting rooms, lockers and a business mailbox.
For all attendees, Club Workspace will be offering a 25% discount on ALL Club Workspace packages.