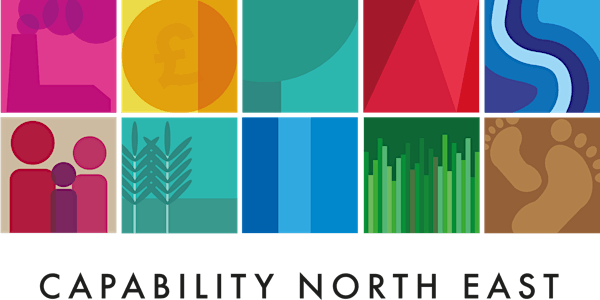 SME workshop: Knowing and gaining from the benefits of effective waste mana...
Description





Capability North East and experts in waste and sustainability management will run a free waste workshop for SME's to support resource reduction activities, identify where savings can be made and what questions to ask to be confident that the waste your business generates is disposed of legally.


Agenda
8am Registration and networking
8:15am Welcome and introductions
8:30am What is waste really?
8:45am Waste hierarchy and your legal duties
9:00am Key actions to not commit a waste crime (unintentional or otherwise)
9:10am Complete a Wate Action Plan template for your business
9:50 Review of learning and next steps
10am Meeting closes followed by more networking time
Benefits of attending this workshop
- Leave with a 2 page Waste Managemet Action Plan that course tutors will review and give feedback on after the event
- Time with regional sustainaiblity and waste management leads to guide you with what your business needs for effective and compliant waste managment
- Develop or update understanding of current waste management practice
- Opportunity to identify cost savings
- Knowledge to create policies to help your business avoid committing a waste crime
- Networking and advice
Course tutors: Claire Thompson and Sharon Lashley
Please book your place via eventbrite
A light breakfast will be served with tea and coffee upon arrival.
Capability North East, Savlus House, DH1 5TS / 0191 562 3262 / 07878 135 417 office@capabilityne.org.uk
Organiser of SME workshop: Knowing and gaining from the benefits of effective waste management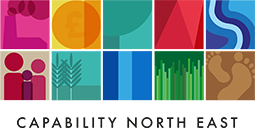 Greening the Economy of North East England by making sustainability simple, rewarding & helping businesses to save money.
Capability North East is working to Green the Economy of North East England.    Our environmental services and GENEE packages help business, NGO and public sector clients of all  sizes recognise that sustainability is not just a 'green issue' but an important operational and strategic one that can give a competitive advantage whilst bolstering profits.
Join us and become a GENEE today and we'll make it easy for your organisation to start reducing costs, work towards achieving Investors in the Environment accreditation, off-set emissions through local Forest Carbon scheme and much more!