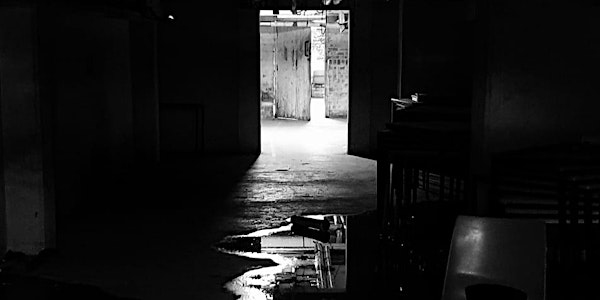 Smethwick Baths Ghost Hunt Smethwick Birmingham with Haunting Nights
Location
Smethwick Baths
main street
Smethwick
B67 5QS
United Kingdom
Smethwick Baths Ghost Hunt Smethwick Birmingham withy Haunting Nights
About this event
Plunge deep into the darkness and ghost hunt in the labyrinth of tunnels beneath Smethwick Baths in Birmingham West Midlands
This overnight ghost hunt with Haunting Nights in Smethwick is certainly not one for the faint-hearted with ghostly activity dating back to medieval times and certainly not fitting with the building that hides these sinister tunnels.
Smethwick Baths is built upon a mass burial ground where the poor souls of the plague were laid to rest unfortunately not all of these victims of the plague are at rest as many still wander the secret tunnels.
The hidden tunnels below the pools are the most haunted areas of this vast location During construction of the baths around 300 bodies were disturbed in a plague pit just 10 ft. below the main reception, these bodies still remain there to this day. The area above this mass grave is the old 2nd world war air raid shelter and forms part of the vast tunnel system. In this area the ghost of a young boy covered in white powder is seen. The plague victims were covered with lime powder to stop the spread of infection. Is this the powder the ghost boy is covered in?
This young boy has terrified many an unsuspecting member of staff or contractor as they turned on the lights and then he vanishes in front of their eyes. The store the far end of the tunnels holds the spirit of a male who has a deep hatred of women. So much so that when a group of all female ghost hunters were in that room he threw a heavy wooden table at them, causing a mass exit. This ungentlemanly spirit shows himself a mist that dfifts from room to room.
Emily is the spirit of a little 8-year-old girl who has been seen on many occasions. She is seen as a full apparition and has been known to hold people's hands and whispers her name. These are just a few of the known spirits who remain. To discover the hauntings of Smethwick Baths join Haunting Nights on an over night ghost hunt as we plunge into the darkness to find out what lies beneath the most haunted location in the West Midlands Above the tunnels the activity has been described as relentless Mysterious footsteps in the reception area. Puddles in the changing rooms have had fresh footprints come out of them even though the building has been closed for 12 hours.
The ladies' toilet upstairs people have seen a women dressed in RAF uniform. Ghostly voices have been heard by staff locking the balcony after the public have left for the night. In the back stage area a woman has been seen pushing a tea trolley and leaving the scent of lavender perfume. The very stage where the Beatles and other big bands from the 60s played has had doors slammed shut and door handles moved by itself.