Description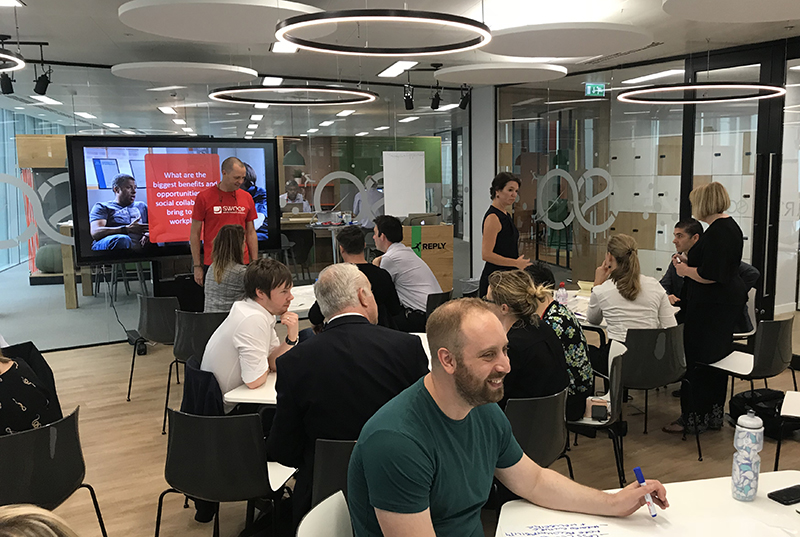 Are you involved with setting up a new company intranet - or breathing life into a failing one? Then this is the workshop for you.It's time for you to take control of social tools. Already 300 companies have benefitted from attending smilelab: the immersive training day to help make their colleagues more collaborative, better engaged, and connected to drive business goals.
Hosted by British Airways this all-new smilelab features Virgin Trains who used an Alpaca to grab the attention of staff when they introduced Yammer to their on-board crews. Joe Tyler, IC Manager will explain how the new channel helped make on-board catering profitable on the West Coast mainline.
Steve Clarke, Senior Manager, Communication Channels at Virgin Atlantic and Virgin Holidays will present on how better headlines and images have driven staff to their social intranet that combines O365 with Workplace by Facebook.
And Steve Garvey of Moving Image will be talking about the power of video in the new mix of user-generated content.
You will leave smilelab with a formula for your own organisation – a roadmap to help you start to implement social media effectively in your own business.If you are passionate about making internal communications social and involving your audiences with these new tools then reserve one of the spaces today. You will learn:
What is a modern social intranet
What does good look like with presentations from Virgin Trains (Yammer) and Virgin Atlantic (Workplace by Facebook)
Latest trends
How to get started, choose, launch and make a success of your platform
How to write for the web and social
The importance of headlines and images
How to animate your platform with user-generated content, video and gamification
The simplynetwork
Join the simplynetwork and you and your team can come to this and other smile events for free. Ask Malin for membership details.
Our Hosts
This smilelab is being hosted by our friends in Communications at British Airways at their fabulous HQ building and training centre at Waterside, near Heathrow.