'Smog Town' - A Film Screening and Discussion, China Week Evening Session on Wednesday 27th October 2021
About this event
"Smog Town" (2019) is a documentary about Langfang, a town 40 kilometres away from Beijing and one of the most air-polluted cities in China. The film captures the local environmental protection bureau, Deputy Chief Li and his assistant Hu who are working hard to change the situation. The screening will follow with a talk by featured guest speakers.
Film Credits:
Running Time: 89 minutes
Director: Meng Han
Production: Vincent Du
Executive Producer: Richard Liang
Co-production: SonaFilms, MF Production
Cinematography: Vincent Du, Meng Han
This screening will be introduced by Hannah Bretherton (Impact and Engagement Manager, Lau China Institute) and Dr. Hiu Man Chan (Founder & Director of UK-China Film Collab).
Featured Guest Speaker:
Ma Jun ( 马军) is a Chinese environmentalist, environmental consultant and journalist. He is the current Director of the Institute of Public and Environmental Affairs (IPE). Ma started his career in journalism as an investigative journalist at the South China Morning Post (SCMP) in the early 90s and later became the Chief Representative of SCMP in Beijing. Ma is the author of 'China's Water Crisis' which became known as China's first major book on the country's environmental crisis. He currently directs the IPE which developed the China Water Pollution Map, the first public database of water pollution information in China. He also serves as an Environmental Consultant for the Sinosphere Corporation. Ma was named as one of the 100 most influential persons in the world by Time Magazine in 2006. In 2012, he received the Goldman Environmental Prize and in 2015 he became the first Chinese social entrepreneur to win the Skoll Award.
This special screening is curated and presented in partnership with UK-China Film Collab.
The event will be held at the Curzon Cinema Bloomsbury.
To tweet about the event, use the tags @lauchinainst @ukchinafilm on Twitter, and hashtags #smogtown #ChinaWeek2021 #lauchinainstitute #UKChinaFilmCollab.
For event and media inquiries, please contact lauchina@kcl.ac.uk.
This year's China Week forum at the Lau China Institute of King's College London is held in partnership with:
Chatham House (Asia-Pacific Programme)
Australian National University (ANU)
The China-Britain Business Council (CBBC)
The Great Britain China Centre
Society for Anglo-Chinese Understanding
Italian Institute for International Political Studies (ISPI)
China Biodiversity Conservation and Green Development Foundation (CBCGDF)
Oxford University Silk Road Society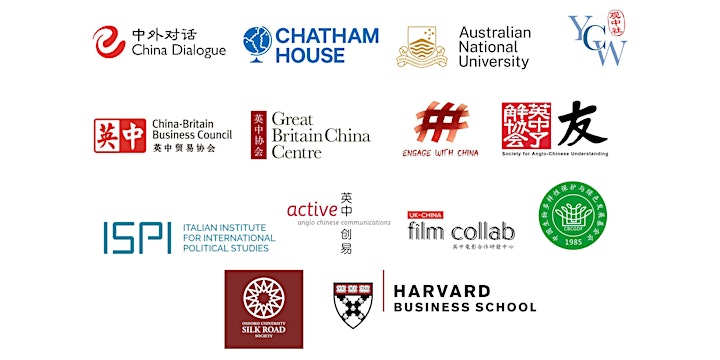 Organiser of 'Smog Town' - A Film Screening & Discussion
The Lau China Institute is a global centre for the research, study and understanding of contemporary China. We aim to study both China and work with Chinese scholars and others. As such, we seek research collaborations and deeper mutual understanding with the People's Republic of China, ensuring we sit at the heart of King's strategic approach.
Established in 2011, we now have a community of core academics and postgraduate students, including roughly 30 PhD students. We are based within the School of Global Affairs, yet work across all nine faculties and beyond, to engage in multi-disciplinary and innovative research.
The Lau China Institute is based in Bush House, North East Wing, 40 Aldwych, London, WC2B 4BG, part of King's Strand Campus.