Interested in the new wave of British charcuterie? Find yourself at work dreaming of air-dried sausage? This course is definitely for you.
About this event
Interested in the new wave of British charcuterie? Find yourself at work dreaming of air-dried sausage? Then this course is definitely for you.
Whether you're a beginner or a professional, we'll take you through the many steps needed to make your own fermented and air-dried, mid-format salami. From pork to butchery, mincing, filling, fermenting and drying, this in-depth course will make you a true salami master.
Throughout the session there'll be ample tea and coffee and we'll finish off with a good section some of Britain's finest charcuterie. 
You'll walk away with all of the skills needed to make your own salami and once it has dried, your own 1kg Salami (worth £60) will be posted to you.
Sessions take place at our Streatham smokery starting at 10.30am and last approximately 3 to 3.5 hours.
COVID-19
After cancelling our workshops for most of 2020 we are expecting to restart in February 2021 and dates are now available to book. We are taking a number of precautions to make the experience a safe one for our customers:
Reducing workshop capacity to 4 attendees plus 1 facilitator
Tables will be set up to allow social distancing
Masks will be worn at all times
Regular hand sanitiser use
Anyone displaying symptoms or who thinks that they might have been exposed or self-isolating will be able to defer their place to a future workshop
All vouchers have a year's expiry date as standard and this will be automatically extended if workshops are unable to run
If you have a bubble of more than 4 people then please get in touch to arrange a special workshop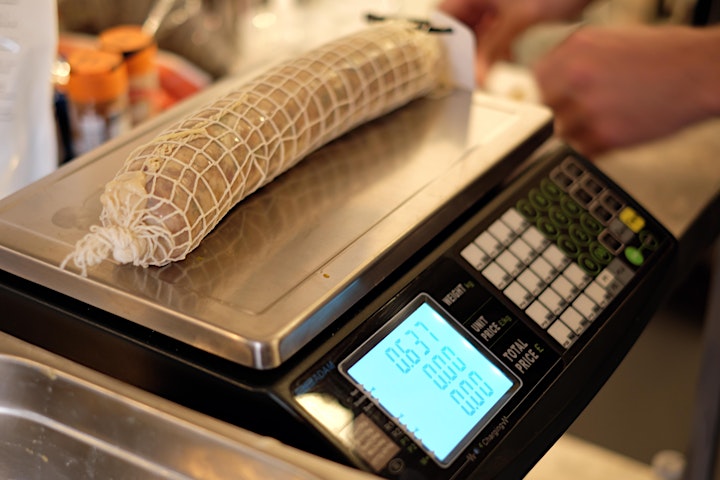 Organiser of Smoke School: Salami Sessions Workshops
At London Smoke & Cure we specialise in handmade sashimi-grade cold-smoked salmon, rare breed bacon and the finest British charcuterie. Our approach to our craft has always been to take traditional techniques and update these for the modern palate. For us that means food that is fresher, less salty, and more delicately balanced with smoked or natural flavours. 
We put time into responsibly sourcing our produce so not only is it packed full of flavour, we also know that it has been well reared and cared for. We should all eat a little less meat, so let's make sure that what we eat is the best we can get. 
Great food is about more than just the product, it's about the experience. Be that cooking for friends or dining at a great holiday restaurant, food should leave you with memories as well as a full belly. Our series of Smoke School masterclass workshops are designed to do just that. Across the Smoke School sessions our aim is to give you all the knowledge and skills needed to make award winning products. We focus on rolling our sleeves up and getting fully involved - the lessons are always a lot of fun.