Description
Artists, We Need You!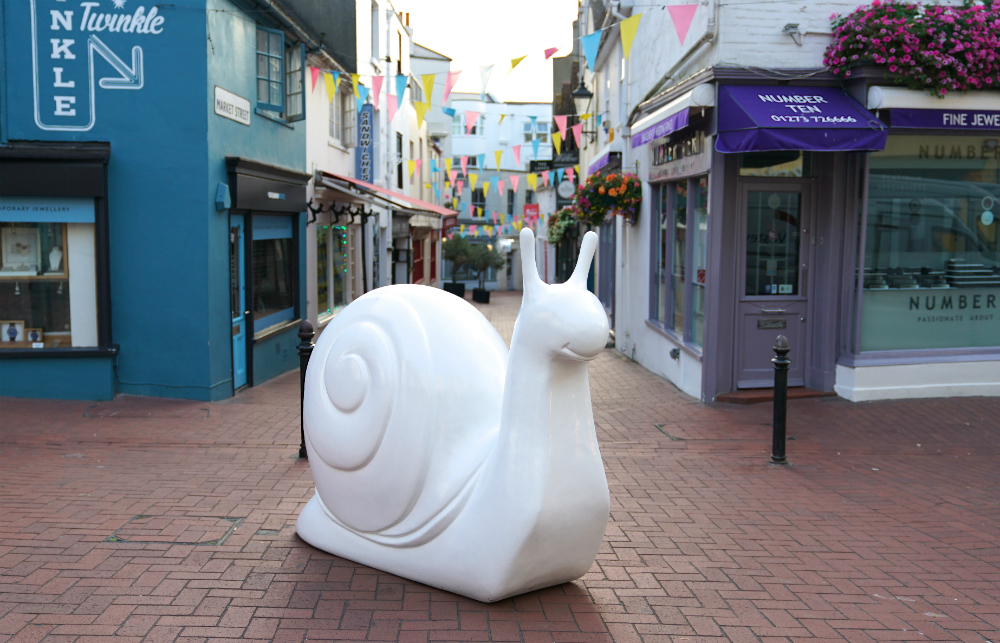 As the leaves turn golden in Autumn 2018, the streets of Brighton and Hove will come alive with a colourful and magical art installation featuring 50 giant snail sculptures. Snailspace is the much-anticipated follow up to Snowdogs by the Sea and we need you to make it even bigger and better!
Art and artists are at the heart of this unique fundraising event for Martlets. The originality, creativity and quality of the individual sculptures ensure that not only do they delight the thousands of visitors to the event, but that they sell for a premium at auction, raising vital funds for Martlets. We want to celebrate the wealth of artistic talent in our city, so are keen to encourage submissions from local artists.
The Artist Inspiration Evening is your opportunity to meet our giant snails! Come, see and touch these unusual canvases and find out everything you need to know about how to submit a design and how the artist commission process works.
Everything You Ever Wanted to Know About Giant Snails, But Were Afraid to Ask:
Why a snail?

How do I get involved?

What is the process of being selected?

How much is the commission?

Will it fit in my studio, if not, where can I paint it?

What type of materials/paint can I use?

How does being involved benefit my practice?

How will my involvement benefit Martlets?
On hand will be some of the artists who participated in Snowdogs by the Sea and the Snailspace team.
Come and have a drink with us and find out all you need to know about how your art can feature in this unique event and how your work will make a difference the lives of local people.