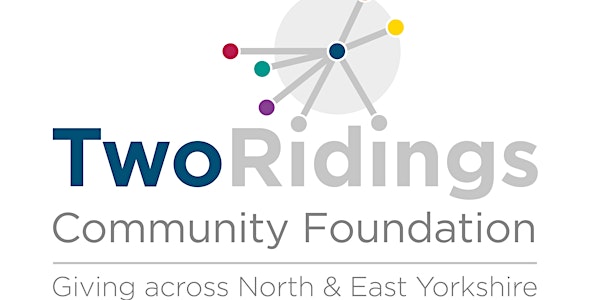 Snaith flooding Q&A clinic with Two Ridings Community Foundation
Two Ridings Community Foundation is holding appointments for people affected by flooding in Febraury 2020 in East Yorks and Selby District
About this event
Book a time slot to meet with Two Ridings Community Foundation's Recovery Fund Co-ordinator Terry Wolf. This is for residents in Snaith, East Cowick, Hirst Courtney, Temple Hirst & West Bank. The session will allow people that have not yet applied to the fund to complete a Phase 1 application form and have a discussion with a member of staff about the further support available through Phase 2 of the scheme. People can also book if they have already had a Phase 1 grant but would like to make an application for further support through Phase 2.
Venue: St Laurence Priory, Snaith
Date: Tuesday 14th July 2020
We are operating under the latest Coronavirus government guidance and practising social distancing to keep both you and us safe. For this reason time slots are restricted to 20 minutes, with a 10 minute turnaround time for us to clean the area and make it safe for the next person. Please respect these timings. Do not arrive early to your appointment and please be ready to leave the building straight after your 20 minute appointment. We appreciate your co-operation in making the event safe for everyone wishing to attend and look forward to seeing you on the day. Please do wear a facemask if you have one to hand. All Two Ridings Community Foundation representatives will be wearing face masks.
Organiser of Snaith flooding Q&A clinic with Two Ridings Community Foundation
Two Ridings Community Foundation is one of 46 similar accredited organisations in the UK with the shared aim of helping individuals, families, entrepreneurs, companies, charitable trusts and public sector bodies connect with, support and invest in their local communities. We address a wide range of issues and provide funding to the hardest to reach communities through small local charities and community groups. 
During the Coronavirus crisis we have worked closely with donors and others to provide £2.2m in grants to groups across North and East Yorkshire.  We also act as a "conduit" for charitable giving in this area, encouraging individuals and businesses to support local causes, and providing advice and guidance on how the impact of these gifts can be maximised.  For more information about Two Ridings and our work, please visit www.tworidingscf.org.uk