Join Snyk in bringing together the world's strongest community of DevSecOps thinkers, practitioners and leaders
About this event
It's not too late to join! Sign-up and get immediate access to the live event now:
https://app.pinetool.ai/
Event access code: snykcon20
For more info, speaker announcements and schedule updates head over to https://snyk.io/snykcon/
PST 6:30am - 2pm | BST 2:30pm - 10pm | ET 9:30am - 5pm
SnykCon is a free, multi-track event designed to help development, security and operations teams accelerate the development of secure software. 100% of the proceeds will benefit our charitable partner The Bill & Melinda Gates Foundation.
Meeting and engaging with others is more important now than ever before. Snyk wants to bring the DevSecOps community together for 2 days of sharing, learning and fun to help us be stronger and more Secure, together.
Meet the global community of security, devops and development leaders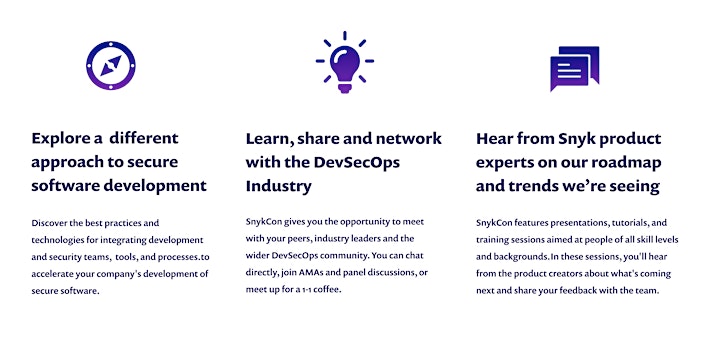 What to expect?
Keynotes - Get inspired and see what is next in DevSecOps
Tools & Tech - Practitioners share their expertise in engineering, DevOps and Security
Success Stories - Hear how others have enabled DevSecOps to improve security and development speed
Process & Culture - Learn how to enable developer led security in your organization
Demos - Hands on explorations of tools and platforms to enable DevSecOps
Featured Speakers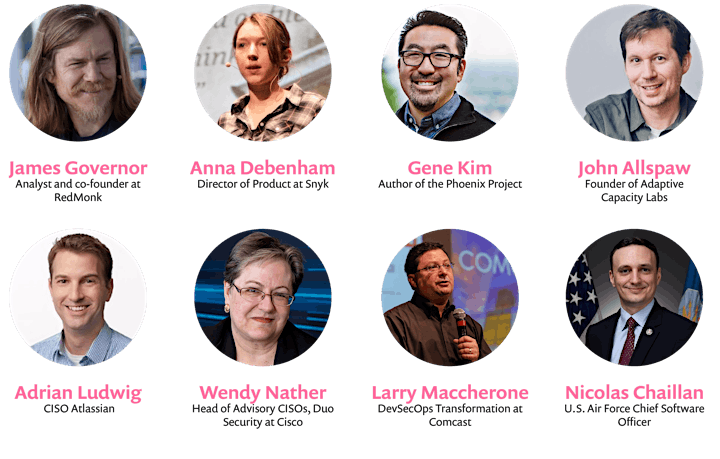 Highlights of what you'll learn during our hands-on technical sessions:
From IDE to Production: How to secure code from your IDE all the way through to deployment
Stranger Danger: How to avoid vulnerability exploits by looking at your codebase from an attacker's perspective
Cloud Native security: Practical container, Kubernetes, Terraform, and serverless security
Prioritization: How to find exploits, prioritize the ones worthy of manual inspection, and what to monitor in production.
We'll see you there!
REGISTER FOR FREE TODAY
Tell your friends and colleagues that you are joining us: #SnykCon @snyksec