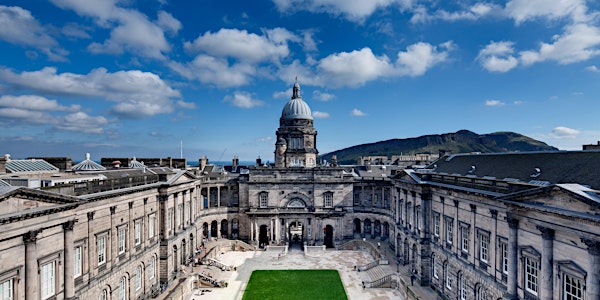 So You Want to be a Lawyer - Academic Focus
Join us for this 1.5hr session to find out more about studying and working in the legal sector. This is the first of 2 sessions.
About this event
If you are an S5 or S6 pupil at a Scottish state secondary school and thinking of studying law or working in the legal sector after you finish school?
How do you know you want to study law if you've never studied law? What's life as a law student really like? How do you manage coursework and other interests?
Come along to the first of our online So You Want to be a Lawyer? events this November to hear from current students, and start learning some law. Bring your questions to the session and we'll aim to answer them all for you. We're all excited to meet you!
This event is the first of two So You Want to be a Lawyer? events taking place in November:
The session will take place online using the University of Edinburgh's Blackboard Collaborate platform. All information, including how to access the event, will be provided once you have registered.
This event is only open to any S5 or S6 pupils attending a state school in Scotland.
Organiser of So You Want to be a Lawyer - Academic Focus
Widening Participation to higher education is a strategic priority for the UK and Scottish governments, the higher education sector in general, and for the University of Edinburgh in particular.  The University of Edinburgh Widening Participation team aims to address the discrepancies in the take-up of higher education opportunities between different social groups.
We support aspiring students by hosting a number of projects and events.