https://store.soas.ac.uk/short-courses/music-workshops/music-courses/brazilian-choro-summer-21
About this event
Brazilian Choro - Summer Course - Standard - £100.00
Brazilian Choro - Summer Course - Single - £25.00
Choro is a playful, virtuosic and uplifting style of music born in 19th century Rio de Janeiro, which incorporates European harmonies, African rhythms, samba and jazz. It is traditionally an instrumental style of music played in a 'roda' (circular jam), with a frenetic and danceable energy! Choro is also a rich and delicate genre played on stage with intricate arrangements.
This series of SOAS workshops will explore the fundamentals of choro: context and evolution, musicians, rhythms, subgenres, interpretation, harmony, counterpoint and improvisation. All scores will be provided before the class. Choro can be played by all instruments.
Brazilian 7-string guitarist, composer and arranger Luiz Morais was and immersed in vibrant Brazilian music from a young age, and has a MA from Berklee and has been based in London since 2010. He has released one album of his own compositions 'Nascente', and has another on its way. Rachel Hayter is a flute player and composer, with an MA from the Guildhall School of Music. She learned Choro with a Brazilian flute teacher as a child and she has spent much time studying and playing in Brazil.
Luiz Morais and Rachel Hayter have been playing together on the London choro scene for many years. They play with award-winning choro ensemble Alvorada, whose album 'First Light' was awarded 5 stars by Songlines, and also play in the Luiz Morais sextet. Their work has taken them on tours across all corners of the UK and beyond, and they have co-composed many choros.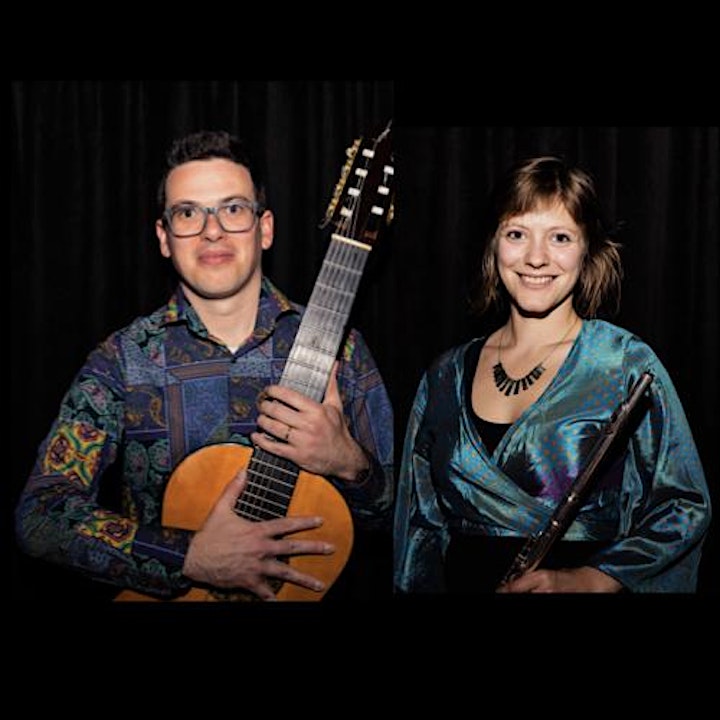 Organiser of SOAS Summer Workshop: Brazilian Choro