Description


Do you want your twitter to automatically attract new followers, build your brand easily and regularly create new customers for your business, but are not exactly sure how to go about it?
Are you looking for more customers. You already have a twitter account and have sent a few tweets, but haven't engaged with anyone or seen seen any real benefit. You arent sure how twitter will ever work for your or your business and the whole thing feels like a waste of time and energy.
Naomi has seen this problem with businesses many times and have created this training to help them get real value for the the time spent in terms of a bigger audience who are actually looking for the kind of message you want to share.
This free workshop will show you how to:

• Significantly increase the number of followers you have
• Build a relationship with your followers that converts to business
• Increase traffic to your blog or website
• Generate immediate results in terms of business leads and potential customers
• Consistently improve your professional reputation online.
During this interactive training, you can expect a fun, educational and inspiring time with the top twitter trainer in the North of England Naomi Timperley @naomitimperley with some practical insights.
What you will learn during the day:

• How to build an army of passionate followers
• How to an effective create a winning Twitter strategy
• How to identify clear goals for your twitter activity
• How to link Twitter to all of your other marketing activity
• How to measure your success
• How to spot new and useful opportunities
• How to network and build relationships in the real world
We will also look at how Facebook, Linkedin and some of the other social platforms work but will use Twitter as an example of building an audience and the main focus which is good engagement.
All you need to bring:
• A wifi enabled laptop or other device
• A twitter account
• A sense of adventure
Naomi Timperley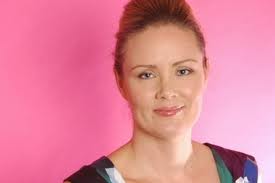 Naomi is a whirlwind of energy who has the ability to motivate, inspire and lead others in any environment. A tenacious and hard-working entrepreneur who is socially conscious and works in an inclusive way. Well respected by others, not just in her field, striving to be a natural connector with large network both offline and online.
Director of 4Hub CIC and Social Media Boom and creator of My Big Social Idea, Naomi previously ran a youth enterprise and employability company called Enterprise Lab which was a support force for young people, helping them become more employable and give them an entrepreneurial mindset. Naomi is a mentor, National Careers Week Ambassador for Greater Manchester, advisory panel member for the Juice Academy (Social Media Apprenticeships), Member of the UN Women Greater Manchester Network, board member for Careers Academy at Trafford College and speaker.
Dragons Den survivor and Manchester business woman Naomi Timperley was the UK Director of national events company Baby Loves Disco. Having successfully used word of mouth, grass roots marketing, PR and social media to spread the word worldwide about Baby Loves Disco she now works to advocate the use of these mediums of marketing a small business. Naomi also loves social media!
Twitter:
@naomitimperley
@4hubuk
@mybigsocialidea
@ys_connect
@360youthwork
Website: http://4hub.co.uk/
PLEASE NOTE: Due to the limited availability of tickets, priority will be given to those who have not already attended this workshop on a previous occasion.
There will be a free buffet lunch and refreshments at the event and an opportunity to network with other creative business owners.
The event will take place in the Gold room150, at The Sharp Project, Thorp Road, Manchester, M40 5BJ
For more information please email growth@moreprogramme.co.uk
Organiser of Social and Digital Media Workshop