Description
Taste the most French Delicious Champagne a unique experience!
L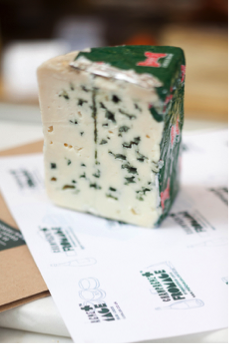 Cheese Lovers! This is just for you! You will be welcomed with a glass of Champagne of one of our very own grower champagnes before having. You will have an introduction of our artisan Cheeses and featuring six of your favorites!
7:00 pm to 8:15 pm
Event tutored
14 pers. max by class
We specialised in Farmhouse French Cheeses AND Grower Champagnes. Our tastings are informal bu tinformative, fun, interactive and entertaining!
We import every week our Artisan Cheeses from France and we select the best of what artisans can offer! We always look for the unusual or unique "Fromage" for you to taste!
Our sessions are tutored by a member of our lovely team, all expert and passionate about Farmer Cheeses and Grower Champagnes. Our social events lasts usually around 1 hour and 15 min (a bit more!) , perfect to gather with friends and learn more about cheeses.

Who we are
The brainchild of entrepreneurial husband and wife team, Stefano and Maud, and together with Frank Leblais, Champagne + Fromage is an artisan bistro and deli is secreted away on Wellington Street and Gallic at its most gorgeous: displays of Champagne, cheese and charcuterie make for quite the chic centrepiece, whilst mismatched furniture and reclaimed materials complete the picture.
For more information about our company and services, feel free to visit our website at www.champagneplusfromage.co.uk, or watch our short film
Press
"Champagne + Fromage lays bare the beauty in fine-quality, limited-production grower Champagnes"
"It's no surprise that Brixton Village has gained a little bit more sparkle"
"Champagne + Fromage – the brilliant shop that takes fizz and cheese fans to their ultimate culinary heaven." By OhsoLondon
If you are a Champagne or a cheese lover, you surely don't want to miss one of our events !