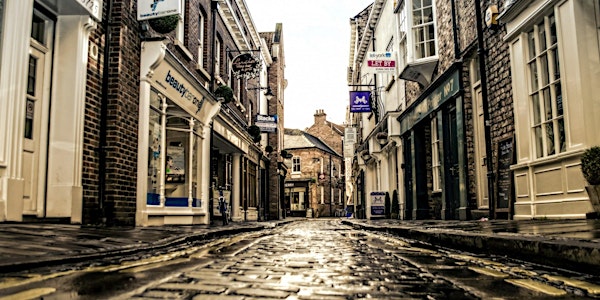 Social distancing – the death knell for public transport? Fireside Chat
Social distancing – the death knell for public transport?
About this event
PTRC Education and Research Services, a company within CILT(UK), invite you to join us for an online panel discussion.
With COVID-19 lockdown across the world came a sharp reduction in traffic. With widespread enforced working from home came hope that a new normal might see less commuting by car in future. Then came the stark realisation that social distancing and public transport use are incompatible if not mutually exclusive. What does this mean for the transition out of lockdown and for the battle to reclaim use of the streets? Is it now the car versus walking, cycling and homeworking, with public transport in cities mortally wounded?
Running public transport is expensive and cannot be sustained indefinitely without passengers using and paying for services. Psychological scarring could have lasting effects on people's propensity to use public transport. Conversely, people's frustration with lockdown could see a rebound in public transport use, irrespective of the public health risks. The silver lining of COVID-19 seemed to be the possibility of an important and positive change in people's mobility patterns. Is this instead set to become an even darker cloud of despair as people are encouraged to isolate in their cars and enjoy petrol prices of less than £1 per litre? Public transport needs a game plan to survive and to play its part in shaping a better future, particularly for the many who do not have a car.
This 90-minute panel debate is an opportunity to consider the urgent matter of what is to become of public transport – a chance to illuminate some of the seemingly intractable challenges but also to draw out creative solutions to overcoming them.
To frame this Fireside Chat are the following questions:
1. What does social distancing really mean when using public transport?
2. Who is responsible for governing the use of public transport while virus transmission remains a risk and how strictly will or should it be governed?
3. What level and nature of public transport supply is appropriate during the transition out of the public health risk from COVID-19 and what support is required to deliver it?
4. How serious are the implications for social inequality of public transport being under threat?
5. Is public transport set to be permanently scarred from COVID-19 or will it come back even stronger?
Our panel will explore such questions and more and we look forward to you joining us with the opportunity for raising your own questions for the panel to respond to.
The Fireside Chat will be chaired by Glenn Lyons (Mott MacDonald Professor of Future Mobility at UWE Bristol). He has just, belatedly, written a book chapter during lockdown on 'public transport and the future of mobility'. As with much deliberation about the future now, it is reframed by the pandemic. "I think it was rather fortuitous that I was delayed in getting to this - to have written a chapter on the future pre-COVID for a book that will be published post-COVID would have sat uncomfortably" he says.
Speakers
Catherine Chardon, Managing Director – RATP Dev London
Catherine Chardon was named Managing Director for RATP Dev London, the Bus Group operation for Transport for London (TfL) in February 2019. From her London office, Catherine heads up the effort to expand RATP Dev's global reach in London and UK offering worldwide expertise in operating quality bus networks.
As a long-time employee of RATP Group and RATP Dev with more than twenty years of transportation experience, Catherine has held senior executive positions delivering bus and rail services in France and Switzerland before moving to the USA and United Kingdom. She was Chief Executive Officer of RATP Dev North America for four years before moving to London. She was recruited by RATP Dev's Paris Headquarters to lead a major push into the North American marketplace. After four years in New-York, the Group named her Business Transformation Director and Chief Digital Officer for RATP Dev UK in September 2018.
Nick Richardson, Technical Director – Mott MacDonald
Nick Richardson chairs the CILT Bus and Coach Policy Group having been involved with transport planning and passenger transport in both public and private sectors for over thirty years, currently as Technical Principal at Mott MacDonald. As a Director and Trustee of CILT and Chair of PTRC, he contributes to policy debates and is a columnist in fortnightly magazine 'Passenger Transport'.
Jane Cole, Managing Director – Blackpool Transport
Jane Cole is the Managing Director of Blackpool Transport, the award winning, major bus and tram operator for Blackpool and the Fylde Coast. Blackpool Transport operate bus and tram services, offer rail replacement, event management and Park and Glide services. Jane joined Blackpool Transport in 2014 after a successful 17-year career working for Virgin Trains at a senior level in Operations, Business Development and People Development.
Jane has successfully delivered business transformation programmes that deliver strategic business aims and local transport plans. She was recently voted Business Woman of the Year at the Northern Enterprise Vision Awards. As we move towards 2021, Blackpool Transport to continue to grow and develop their work in the community and with stakeholders to make Blackpool and the Fylde Coast a great place to live, work and visit.
Martin Dean, Managing Director - Bus Development – Go-Ahead Group
In his role as MD Bus Development, Martin is responsible for identifying and developing new business opportunities both in the UK and internationally. He also has expertise in bus policy/strategy and is current President of the bus and coach industry's trade body The Confederation of Passenger Transport
Heather Allen, Independent Consultant on Gender and Urban Transport
Heather Allen has more than 25 years international experience and is a highly-regarded expert in gender, urban transport, sustainable development and climate change, recognised as one of the GIZ 'Remarkable Women in Transport' publication (https://transformative-mobility.org/publications/remarkable-women-in-transport) in 2019.
Her transport knowledge covers both practical experience and research. She has a deep understanding of public transport (operations and organisation) based on her career with UITP, the International Association of Public Transport, where she managed the Sustainable Development Charter programme and their Diversity initiative. In this role she developed reporting frameworks, indicators and training programmes as well as travelling widely, allowing her to build up a strong international network and experience in best practices. Between 2011 and 2015, she was Programme Director for Sustainable Transport with the UK's Transport Research Laboratory's (TRL) Sustainable Transport Group managing the unit delivering international projects on sustainable transport and climate change.