Location
Core Technology Facility
46 Grafton Street
Manchester
M13 9NT
United Kingdom
Description
Tuesday 19th March; 8.45am-1.00pm (lunch included)
Joule Suite, CTF, 46 Grafton Street, Manchester, M13 9NT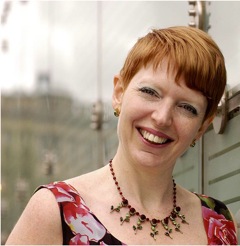 This interactive workshop is designed to assist in helping you to prepare your competition entries. It will provide informative topics and inspiring case studies as well as our 'social enterprise mastermind hot seat'. It will be hosted and delivered by Melanie Bryan OBE and a range of local social enterprise champions including Adrian Ashton an active UnLtd mentor with a wealth of social enterprise experience and expert on co-operatives and governance.
Social entrepreneur Melanie Bryan had a high flying career in management consultancy where she worked with household names across the world, before starting WhyNotChange in 2009. Described as 'inspirational' by the Prime Minister, David Cameron, Melanie has taken WhyNotChange from a fledgling idea to a multi-award winning reality.
Agenda:
8.45-9.10
Registration and refreshments
9.10-9.15
Introduction
Tony Walker-UMI3 Ltd
9.15-10.15
Social Enterprise 101 with Melanie Bryan and Nickala Torkington of UnLtd
Featuring a range of information, practical viewpoints and case studies on ground-breaking social enterprises. UnLtd will also talk about their charity which supports social entrepreneurs in Higher Education and how they do this by providing a complete package of funding and support, to help individuals make their ideas a reality.
10.15-11.00
Home Grown
Presentation on the journeys of Social Enterpreneurs and how they have developed their enterprise
11.00-11.15
Break and refreshments
11.15-12.15
Mastermind Session – in the Hot Seat
This will help outline your idea identify key challenges and get feedback from existing social enterprises and peers.
12.15-12.30
Speaker Panel Q & A session
12.30-12.45
Information about the Competition
12.45
Lunch and Networking
If you have any queries regarding the event please contact Ellie Sagar.
T: 0161 606 7265
Please visit the competition website: http://www.umi3.co.uk/social_enterprise_competition.htm