Discover more about social enterprise and business as a force for good.
About this Event
Have you ever wondered how business can be done differently, to BENEFIT PEOPLE AND PLANET?
Are you curious about starting a business to spark CHANGE in your community?
Do you want to CREATE EMPLOYMENT for yourself and others?
Whether you are considering starting a social enterprise or simply curious, join the FUSE LaunchPad for an online session exploring the ways and workings of business for good.
In this friendly and interactive session you will:
Find out what a social enterprise is
Explore what a social enterprise IS NOT
Learn how you can be part of a global movement for change
Discover how socks, chocolate, and much much more can change lives!
We have various dates and times available; if you can't find one that suits please let us know. Please note, both sessions on Monday 8th March take place on International Women's Day are supported by our Women's Enterprise Hub and are women-only.
Sessions will take place on Zoom. Joining details will be emailed out prior to the event.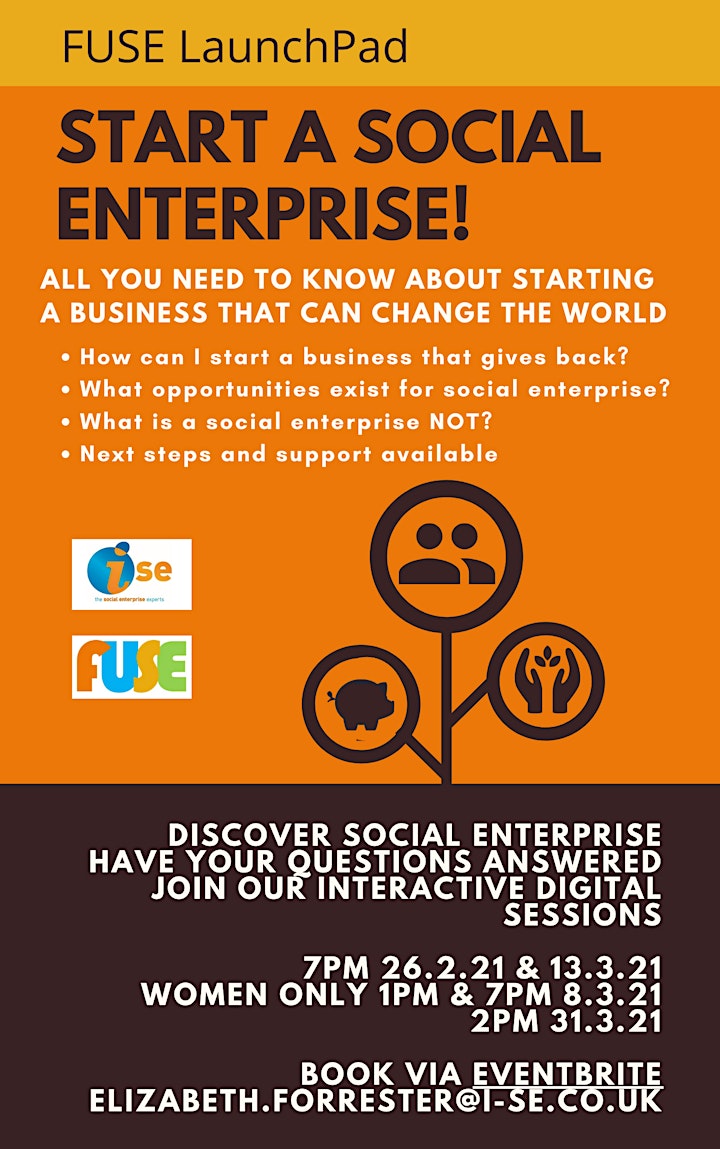 iSE is a leading social enterprise development organisation based in Birmingham UK.
iSE delivers the online FUSE incubator , a digital programme to support the start-up of social enterprises throughout the UK.
These awareness sessions are free of charge and open to anyone in the UK or beyond, wanting to start a social enterprise. All we ask is that you come open to exploring ideas!
To find out more about our work visit www.i-se.co.uk