Description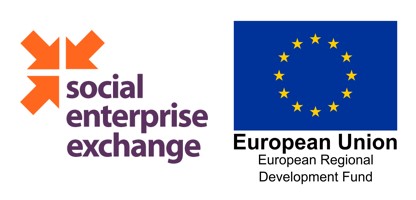 Social Enterprise Exchange is a new initiative providing a comprehensive programme of support to social enterprises across the Sheffield City Region to promote social entrepreneurship and contribute toward job creation, growth and social inclusion.
This half day event is an opportunity to find out more about Social Enterprise Exchange, to discuss the challenges and opportunities for social enterprise, to hear about local social enterprise success stories and to network with peers and social enterprise supporters.
Programme
09.30 Registration
10.00 Introduction to Social Enterprise Exchange
10.15 Keynote panel: social enterprise opportunities and challenges
11.00 Break
11.15 Case studies of successful social enterprise
12.00 Concluding discussion: strategic perspectives and follow-up
12.30 Lunch and networking
For more information contact: steve.ellwood@ciq.org.uk or zoe@cmso.co.uk or visit www.socentxchange.net to be kept up to date with the latest news.
Social Enterprise Exchange is delivered in collaboration with the Sheffield City Region Growth Hub by a community-based consortium including Community Media Solutions, Groundwork South Yorkshire, Cultural Industries Quarter Agency, Sheffield Local Television, South Yorkshire Community Foundation, Voluntary Action Barnsley and Bolsover CVP.
Supported by the European Regional Development Fund 2014-2020.