Description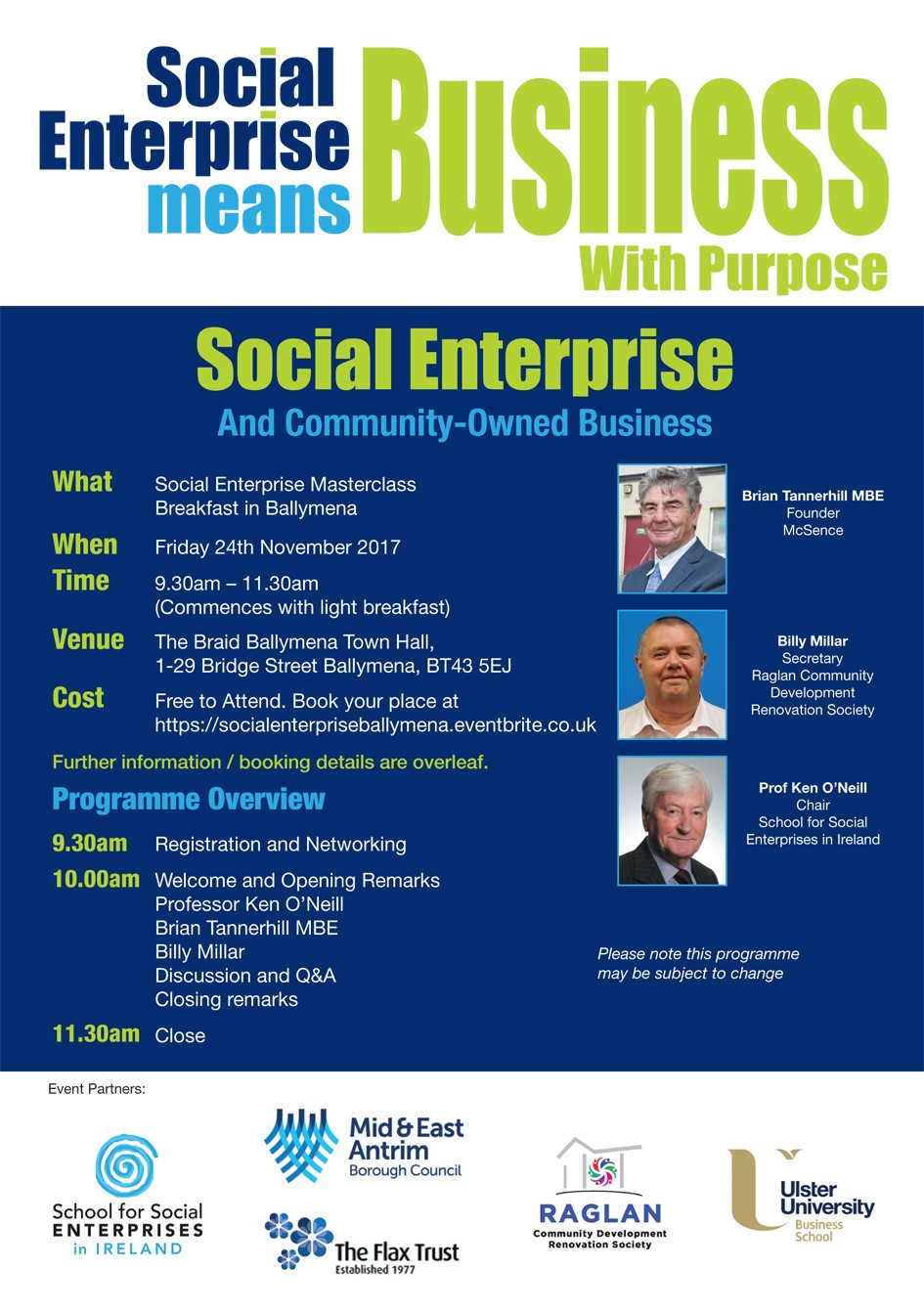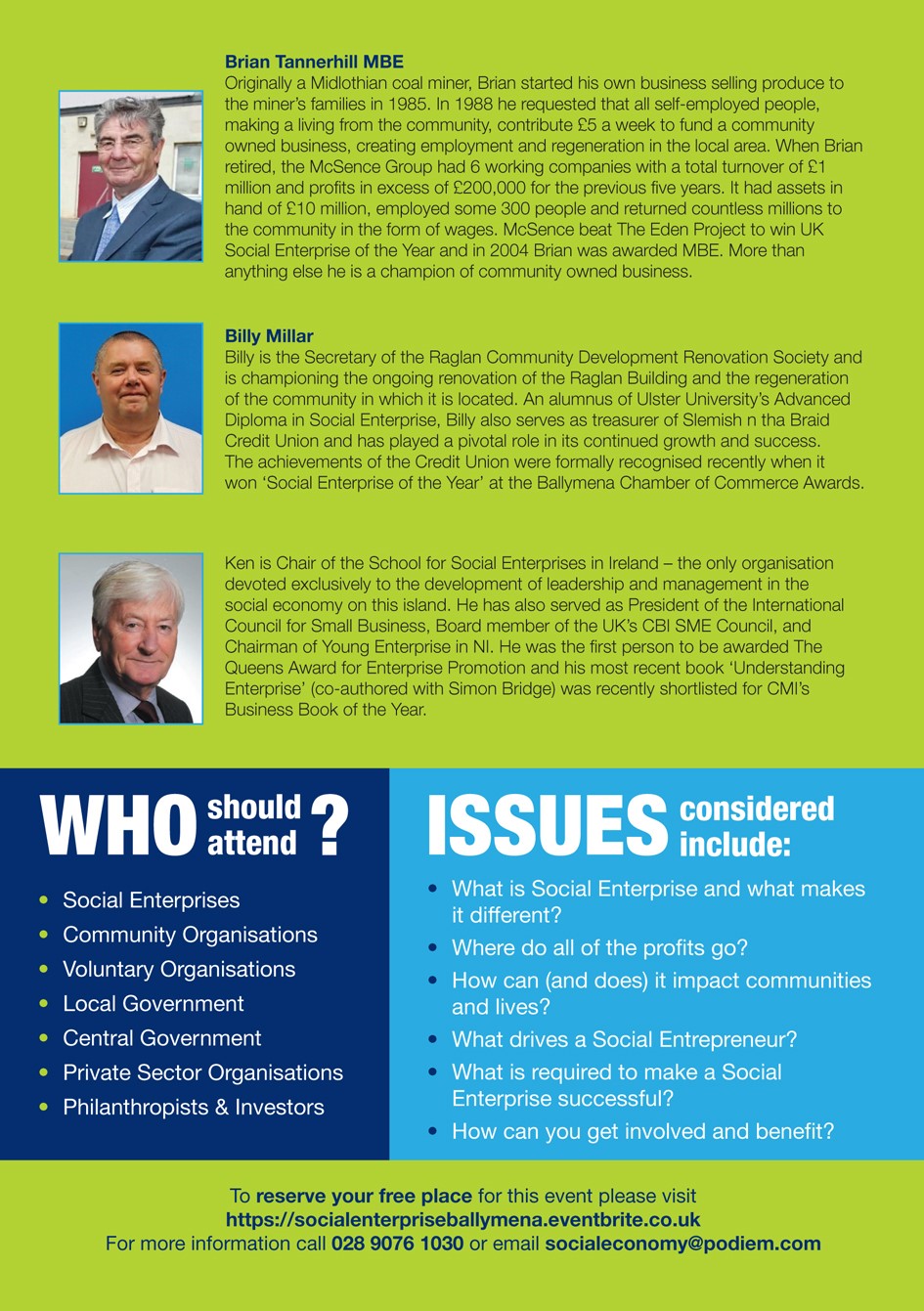 Social Enterprise And Community-Owned Business Breakfast Masterclass
Issues Considered
What is Social Enterprise and what makes it different?
Where do all of the profits go?
How can (and does) it impact communities and lives?
What drives a Social Entrepreneur?
What is required to make a Social Enterprise successful?
How can you get involved and benefit?
Programme Overview
9.30am - Registration, Breakfast and Networking
10.00am - Welcome and Opening Remarks
Professor Ken O'Neill
Brian Tannerhill MBE
Billy Millar
Discussion and Q&A
Closing remarks
11.30am - Close
Brian Tannerhill MBE
Originally a Midlothian coal miner, Brian started his own business selling produce to the miner's families in 1985. In 1988 he requested that all self-employed people, making a living from the community, contribute £5 a week to fund a community owned business, creating employment and regeneration in the local area. When Brian retired, the Mcsence Group had 6 working companies with a total turnover of £1 million and profits in excess of £200,000 for the previous five years. It had assets in hand of £10 million employed some 300 people and returned countless millions to the community in the form of wages. McSence beat The Eden Project to win UK Social Enterprise of the Year and in 2004 Brian was awarded MBE. More than anything else he is a champion of community owned business.
Billy Millar
Billy is the Secretary of the Raglan Community Development Renovation Society and is championing the ongoing renovation of the Raglan Building and the regeneration of the community in which it is located. An alumnus of Ulster University's Advanced Diploma in Social Enterprise, Billy also serves as treasurer of Slemish n tha Braid Credit Union and has played a pivotal role in its continued growth and success. The achievements of the Credit Union were formally recognised recently when it won 'Social Enterprise of the Year' at the Ballymena Chamber of Commerce Awards.
Professor Ken O'Neill
Ken is Chair of the School for Social Enterprises in Ireland, he has also served as President of the International Council for Small Business, Board member of the UK's CBI SME Council, and Chairman of Young Enterprise in NI. He was the first person to be awarded The Queens Award for Enterprise Promotion and his most recent book 'Understanding Enterprise' (co-authored with Simon Bridge) was recently shortlisted for CMI's Business Book of the Year.
Ken is Chair of the School for Social Enterprises in Ireland - the only organisation devoted exclusively to the development of leadership and management in the social economy on this island
Organiser of Social Enterprise Masterclass Breakfast in Ballymena