Social Enterprise Skills for Business Advisors (SESBA) Multiplier Event
Description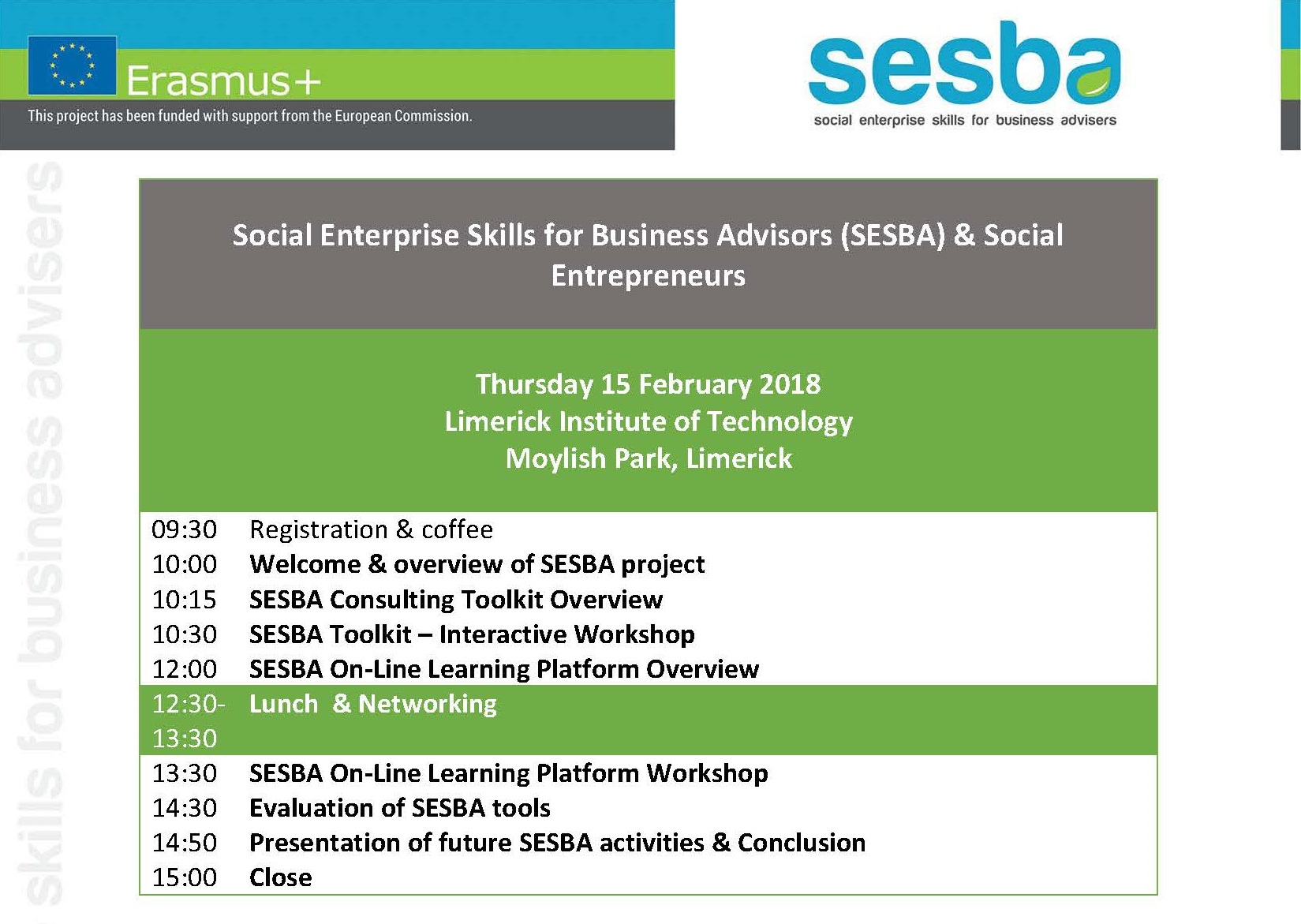 The SESBA project has developed a free on-line training platform and consultancy toolkit targeted towards social enterprises and social entrepreneurs will be launched at this seminar. The SESBA training material is available free of charge as a self-guided course on the SESBA learning platform. Learners can study the material at an individual pace and intensity. The training programme consists of 12 modules. These include:
Module 1: Understanding Social Entrepreneurship
Module 2: Role of Business Advisors
Module 3: Structures for the Development of Social Enterprises
Module 4: Operational Requirements for A Social Enterprise
Module 5: Social Enterprise Sustainability
Module 6: Managing and Governing Social Enterprises
Module 7: Financing and Accounting Social Enterprises.
Module 8: Business Advisor Professional and Personal Development
Module 9: Business Advocacy and Counselling Social Enterprises
Module 10: Communication with Social Entrepreneurs
Module 11: Business Advising Tools, Equipment and Material
Module 12: Consulting Toolkit
The workshop, led by Dr. Shane O'Sullivan & Seamus Hoyne, will specifically focus on how business advisors can utilise the SESBA Consulting Toolkit and on-line modules within the work environment.
For further information please contact Yvonne Doyle 0504 282 66 or email yvonne.doyle@lit.ie

http://www.lit.ie/RDI/Development/SocialEnterprise/SESBA/default.aspx