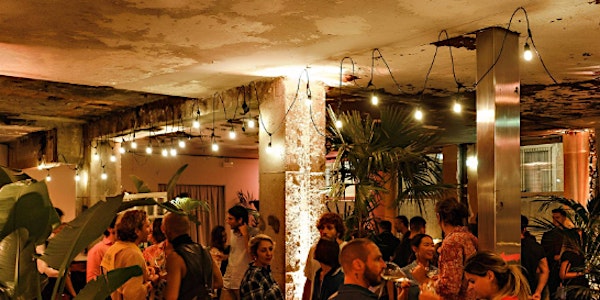 Location
Greenhaus Shoreditch
133 Bethnal Green Road
E2 7DG
United Kingdom
Description
VIRTUAL CROWDFUNDING FOR SOCIAL ENTERPRISES
Several artists are coming together to exhibit at the Greenhaus Shoreditch from the 8th to the 21st of July, in partnership with Beam.

We believe community are there to come alongside those who are in need - which is why this exhibition will operate as a virtual crowdfunding space. Every accumulated penny will go towards covering a homeless person's training costs (such as training to be Bricklayer, or Dental Nurse), cheering them on as they integrate back into society.
You have been invited to come an join the opening night on the 18th of July.
The evening will be hosted by Greenhaus, Julia Schoklitsch and Beam, where you can enjoy meeting a diverse group of people over a drink or two, who have come together for the same purpose. Art simply becomes the medium bringing us together.
Please RSVP.
The evening will officially commence at 19:00.
Warmest,
The Greenhaus, Julia and Jack from Beam
Featuring artists
Wendy Rolt
Phillip Reeves
Tracy Noble
Karolina Jonc Buczek
Loredana Lupu
Julia Schoklitsch