Social Media - A powerful marketing tool or recipe for conflict?

Multiple Dates
Event Details
Social media can be a powerful marketing tool or a recipe for legal conflict
Recent weeks have produced cases on:
·         Who owns social media followers/contacts/friends
·         Can you dismiss for remarks on a personal facebook account
·         What if you put on linked in that you are looking for work?
The law on copyright and trademarks applies to the social media world despite its informality.  Data Protection and Confidentiality apply in all media online and off line.
We are delighted to invite you to a briefing designed with Business Owners and Company Directors concerns in mind. 
Should you :
·         Simply  ban your staff/associates  from doing anything on social media?
·         Adopt appropriate contractual safeguards to protect your business?
·         Play it safe?
·         Get out there and see what happens?
What risks can you minimise through good practise and contracts?
What risks are too big to cope with? 
Are these best managed another way?
Which is the bigger risk – financial risk of legal problems or reputational damage? 
In a world where you can send information to thousands of people at a touch of a button without even bothering to load an email address list (twitter) what are you doing to analyse the risks and benefit to your business?
How can you avoid them?
This briefing will show you decide which approaches are appropriate for your business without throwing the baby out with the bathwater.
Call 0207 371 2812 if you would like to discuss your concerns in private.
 Both of the seminar leader and guest are well known in their fields and present regularly on the subject matter. Book today and reserve one of few places.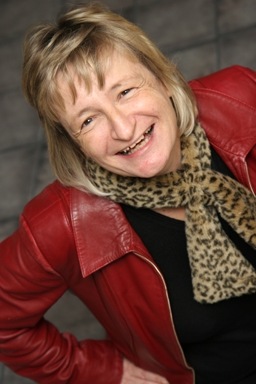 Annabel Kaye co-founded Irenicon in 1980.  Bringing together their specialist expertise in law, HR and commerce.
 Annabel is a serious user of social media using it routinely to promote Irenicon and their new informal advice brand KoffeeKlatch.   Drawing on their personal experience of using social media, working for professional organisations such as the Public Relations Consultants Association and their day to day work with clients their combined expertise offers a unique insight into how use social media without getting into legal trouble.
Organizer
Jason Cobine set up Cobine Carmelson after 19 years with 6 different insurance brokers.
Jason is an avid user of LinkedIn and social media and advises on the risks to online and offline assets plus the income they generate and the reputation companies rely on.
From looking after corporates for one of the three largest Insurance Brokers in the World to helping local businesses and property owners his ethos has always been the same – get the claims paid. Full stop.
Jason is well known in his field and presents regularly on the subject matter. Book today and reserve one of few places.