Description
Join us as we take a gentle stroll through the pros and cons of encouraging the use of social media as a business tool, the extent to which employees may be monitored, the management of those that misuse it and the ways and means of protecting companies' confidential information and reputation.
And to finish, a summary of what employers need to know about the new General Data Protection Regulations (GDPR) from an employment perspective.
Our speaker:
Kerrie Hunt, Head of the Employment & Immigration Team, Thrings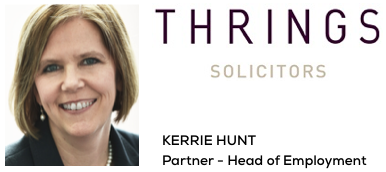 As Head of the Employment & Immigration Team at Thrings, Kerrie has extensive experience in advising on all aspects of her clients' HR and People strategies. Working closely with the senior management and HR teams of regional, national and global clients, Kerrie offers succinct, well-informed and tailored advice to clients across a range of industries and sectors.
Kerrie has worked in partnership with Bristol Media for a number of years through the Employers Hub, offering members online access to a whole host of easy to understand employment information whenever it's needed.