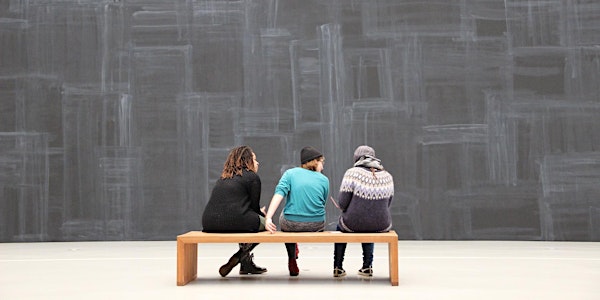 Social Media and Decolonising Scottish Heritage | July SHSMG Event (ONLINE)
Do you use social media to promote Scottish history, heritage, archaeology, museums or archives?
About this event
*** This event is now sold out, but please join the waitlist and you will be emailed if a ticket becomes available.
If you cannot attend the event but would still like to send a question for our speakers, please drop us a DM on Twitter (@scotheritageSMG) or email us (scotheritageSMG@outlook.com). We'll be sure to ask your question during the Q&A and include the answer in the summary blog post after the event ***
------------------------
Join our free online event to talk with people in similar roles, share your social media insights, ask questions and pick up practical tips.
------------------------
Following the recent Black Lives Matter protests, and with more and more people using social media and other internet technologies during lockdown, a discussion on the relationship between social media and the decolonisation of our museum collections has never been more timely.
But in the movement to decolonise our heritage, where does social media fit in? Aayushi Gupta and Jeanne Coppens from Ourchives, an anti-colonial grassroots project based in Edinburgh, will be discussing how Scotland's museums, archives and historic properties can use their digital platforms to inquire into the ownership and representation of cultural objects in their collections.
After the short presentation, there'll be time for a Q&A and discussion. We'll also be chatting about the Black Lives Matter movement, the COVID-19 pandemic, and what they mean for people in social media roles.
------------------------
BOOKING
Booking is essential to receive the Zoom event details. Our emails may end up in your junk mail folder, so either add Eventbrite to your address book or check the folder before the event begins.
Please note that we will be sharing your email address with members of the group after the event for networking purposes. If you would not like us to share this information, please let us know through a DM on Twitter or by emailing scotheritagesmg@outlook.com.
------------------------
ADDITIONAL DETAILS
If you have any questions, please don't hesitate to contact us on Twitter or email scotheritagesmg@outlook.com.
Remember to join the conversation on Twitter using #SHSMG.
All SHSMG events are supported by Dig It!, a hub for Scottish archaeology.
------------------------
Photo by Peggy Marco via Pixabay