Event Information
Refund policy
Contact the organiser to request a refund.
Eventbrite's fee is nonrefundable.
A space to work rest and play with social media in a spiritual, holistic & wellbeing way, over 2 days in the heart of Avalon, Glastonbury.
About this event
This will be a fluid, gentle and reenergising retreat, on the 10th and 11th of September, giving you the opportunity to reframe how you see social media and to shift any overwhelm or frustration you may feel around it.
"Really wonderful new perspective on social media, thank you Katie, this is really helpful and inspiring."
We will begin with an opening ceremony on the Friday morning.
Over the two days, our time together will be spent talking, exploring and playing with our understanding of social media; how we are using it, how we feel about it and how we want to show up on it.
Our work together will be energised on this special land, the heart chakra, as we seed our intentions amongst the sacred sites of Avalon.
We will cover my Social Media For A New Age Strategy, which is a human-centric & holistic approach during a workshop and you will also receive a 121.
"Really appreciate and love your heart-based approach to social media Katie, thank you so much. The idea of only putting loving intention into any content feels so much brighter."
Together, some of the topics we will cover are:
The current social media landscape - and where it's heading
Platforms & networks - the best places for your presence, time & energy
Content - creativity, creation & planning + frequency & publishing
Social PR - attracting interviews, collaborations and social sharing
Visibility vulnerabilities - from imposter syndrome to saboteurs & insecurities
Online energy work - energising your content & cleansing your timelines
Digital wellbeing - navigating digital burnouts and disillusionment.
I will be using a range of playful, creative and practical tools, from guided visualisations and meditations to card readings and poetry, alongside coaching exercises and a workbook, plus lots of time and space for sharing and questions.
I want to help you feel brighter about social media, guiding you to reclaim your social media sovereignty from big tech, to find joy in creating and sharing content.
Supporting you to make & maintain valuable connections, all within the beautiful boundaries you create around your time & energy in the digital dimension.
"Thank you, Katie! That was incredibly amazing, helpful and over all: nourishing!"
Simple strategies, that are authentic and true.
Passionate, real, in alignment with YOU
"Thank you so much for this Katie. Really powerful and resonated so deeply"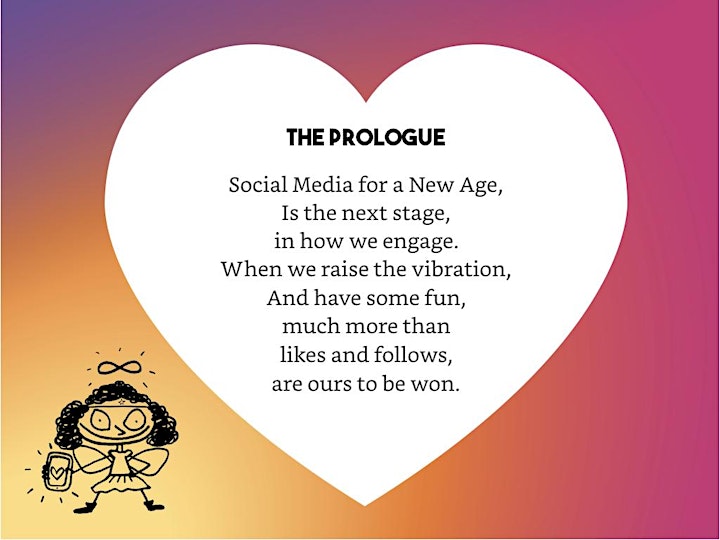 Details on the venue for gathering will follow once you have booked your place as it will be held in a wonderful space, at my home, in the centre of town. I want your experience to be one where you feel held and safe and we will be a small group so that we can support each other comfortably. Although I am holding the space and will be sharing things with you - know that we are all equals in this enviroment, and we will learn from one another as we share and tell our stories.
"We're all just walking each other home." Ram Dass
Accommodation is not included with this retreat - there are a wide variety of places to stay in Glastonbury, that suit a range of budgets and different experiences, from camping, to glamping to hobbit houses and secret garden b&b's to the Premier Inn. I will send through a range of suggestions for accommodation when you book your magical space on the retreat.
I would recommend arriving in Glastonbury on Thursday to land and enjoy the vibes - perhaps staying through to Sunday if you want as well - to take in the magic of town. I will be happy to meet up on Thursday afternoon for a cuppa if anyone needs help orientating and wants to connect on arrival.
Entry to sites and meals are your own responsibility - EG. the Abbey is £10 and Chalice Well £5, depending on where we will want to go. We will eat locally in cafes or pick something up to take to our retreat space - or you can bring your food own to suit.
There is the option for a few different add ons during your stay, time permitting, from an early morning yoga or fitness class to a lovely luxurious massage. Let me know if this is of interest and I can arrange in advance - with any additional costs going directly to the service providers.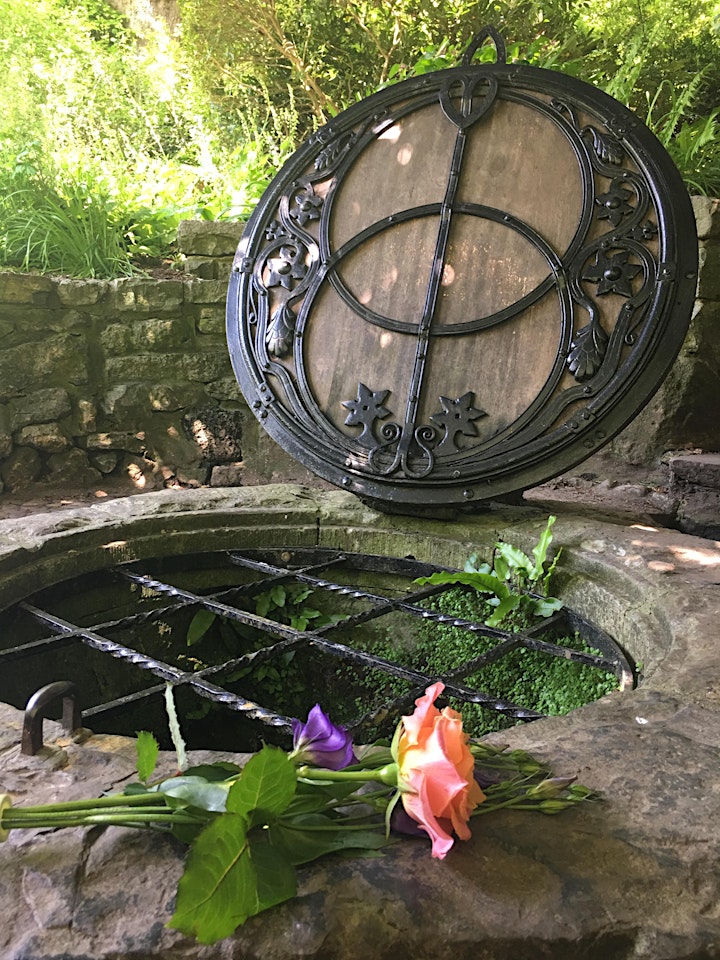 Katie Brockhurst is a social media pioneer, inspiring people to shift their relationship with social media, to find fun, connection and freedom in the digital dimension. She is the author of the award-winning Social Media For A New Age books, a presenter on Wellbeing Radio and a Consciously Digital Coach. She is also a super bad-ass Unicorn 🦄💛🌟✨
"If you are interested in working with me in my own special sauce, non linear way, I will hold space and co-regulate with you around your social media experience, journey and endeavours - supporting you with my decades of multifaceted experience, multidimensional energy and questions - so that the magic comes through you, for you, to you, in alignment with you."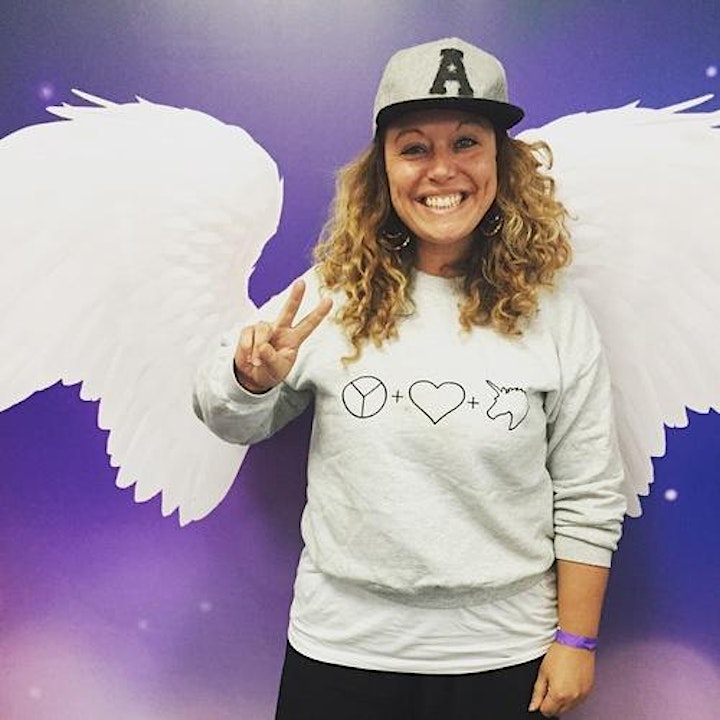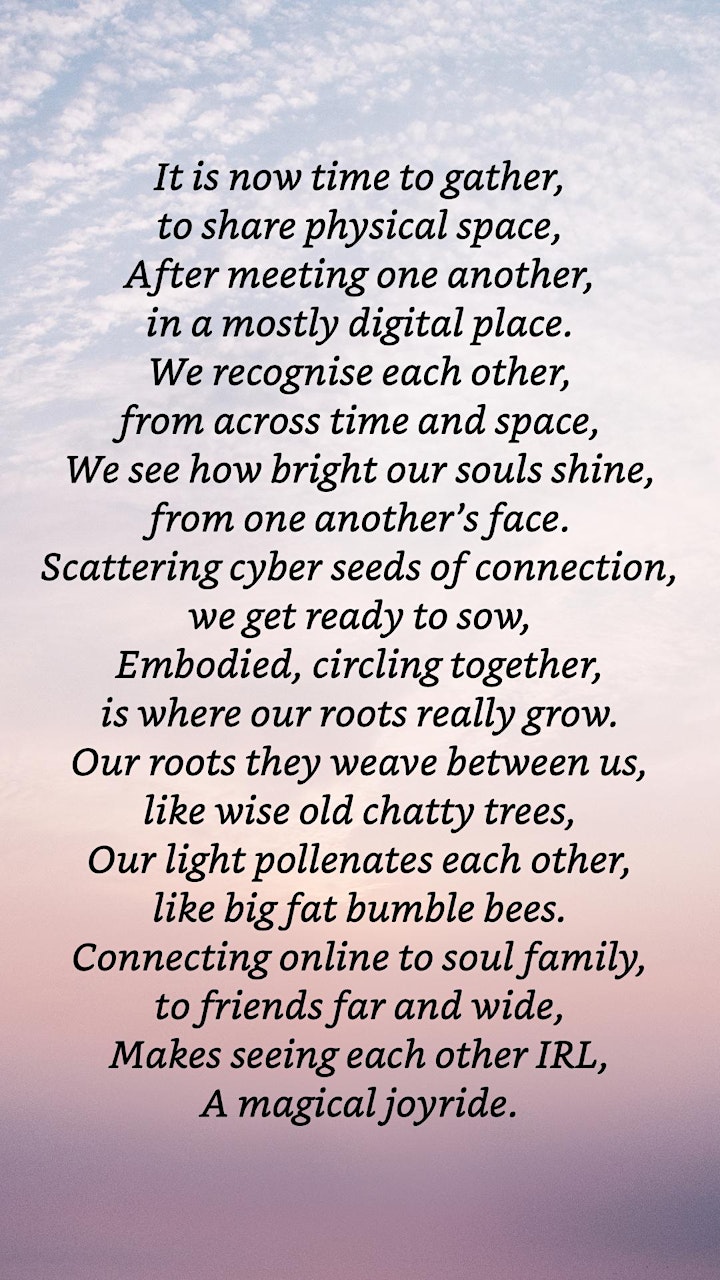 Date and time
Refund policy
Contact the organiser to request a refund.
Eventbrite's fee is nonrefundable.