Description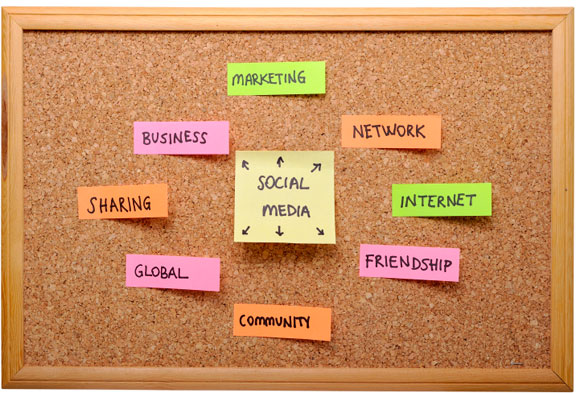 Let's be honest...
...you're not interested in reading what celebrities are having for breakfast, and you haven't got time to waste on social media. (Here's a little secret: Neither do we!)
The truth is, you're not convinced of the value on Twitter and YouTube. You just want to know the best way to get your business seen by the right people.
Keren Lerner from Top Left Design and social media consultant Alicia Cowan come together again to present their popular workshop: Social Media - Don't Ignore It.
It's designed specifically for those who want to find new clients and business opportunties, boost their visibility and get the low-down on why everyone is talking about social media.
You might think social media marketing isn't for you. You've survived just fine without it so why fix something that ain't broke?
The truth is, over the past few years the way we find answers to our questions or problems has changed.
We are more likely to search online for solutions or recommendations using Google, or read blog articles, and online forums or review sites
We take more notice of reviews and recommendations from friends and people we talk to online than from traditional advertisements
And, we are looking for answers to our questions, talking about your brand and searching for your product or service right now - whether you are there or not!
Isn't it time you were part of these conversations?
At our workshop we will be...
...dispelling myths, lifting the lid on time saving tips, and creating clarity so you can confidently go forward and implement a social media strategy for your company - saving you months of testing, tweaking, frustration and TIME!
We will deep dive into Twitter, LinkedIn, blogging, YouTube and social media strategy. We explain how the pieces of the pie fit together, show you best practices, tips, tools and secret insights we only share with our clients.
Watch the short video below to hear just some of the nice things people said about our workshop...
How to know if this workshop is for you:
Your business relies on a steady stream of clients and business opportunities
You work in the publicity or marketing department and need to learn the latest techniques that get results
You're a marketing consultant and want to understand the strategies that will win your clients over
You're a virtual assistant and want to support your clients' marketing activity and manage their campaigns
You're a social media skeptic, you're not convinced it can help you - you think it's all hype!
You want to use Social media to elevate your business but don't know where to start
Here are some of the professional secrets we'll be sharing...
The ONE vital ingredient you need before you even start using social media
The fine line between social media success and failure
Where and why design is so important in social media
The low down on the free tools we personally use to manage our own social media marketing
The biggest and most common mistake people make on their LinkedIn profile and how to avoid it
The inside-out on LinkedIn essentials so your profile stands out from the crowd
The truth about using Twitter to generate business and how to do it
The key ingredients for a successful Twitter profile that not only attracts clients but additional benefits that may surprise you
When and where to use video marketing and how you can make it part of your own strategy
Why video marketing is the social media gift that keeps on giving!
The role blogging plays and why it is crucial for super-charging your visibility
Our tried and tested golden rules of blogging that will have you blogging like a pro
We take a sneak peak at real life case studies to demonstrate social media best practices (and what not to do!)
the guaranteed way to generate genuine recommendations without being pushy
The ONE person you shouldn't ask to run your campaigns (and it's probably not who you think!)
And that's not all!
Takeaway notes and fun, interactive learning. We love questions and we strive to answer as many of your questions as we can during the day!
Plenty of tea and coffee, a delicious lunch and - of course our famous cupcakes!
Lots of opportunity to network with other driven, passionate business owners - including us!
You won't go without!
So, are you ready to harness the power for your business?
Here's what to do next:
Scroll back up to the top of this page and select the best ticket you can buy.
If you're quick be sure to take advantage of our early bird special discounts!
**Our last workshop SOLD OUT a whole 2 weeks before the event!**
We accept payment by credit card or Paypal, and on processing your purchase you'll get an email confirmation and receipt for your records.
If you have any questions following your purchase just get in touch by email - we'll be happy to help!
What people are saying about our training and workshops
The two- handed presentation flowed really well. Good visual examples. Lots to absorb and think about. Excellent. - James Orloff
---
I feel much more confident on what I should and should not do now. This has been a real learning curve for me today and I now understand a lot more and how to use it better. I loved the exercises. The day really made me think about future ideas. Thank you! - Sam Last
---
I feel 1000% more excited about my business and sharing style ideas now I know how to twitter. Thank you! - Caroline Shaw
---
Alicia and Keren were great - they interacted well together, were friendly and easy to understand, plus happy to answer endless questions. - Caroline Doughty
---
After attending the seminar I have a much, much clearer idea of the strategy to use for my business when it comes to incorporating social media into my P.R campaign.The venue is fantastic and makes for a very "comfortable" environment to learn. Keren's moral view is also refreshing when it comes to social media for business and shows you don't need to bombard people with information they don't necessarily want or need to create a fantastic network. - Adam Cox Corrective Exercise Specialist
---
I recently attended a workshop organised and given by Keren of Top Left Design on Social Media for Business. Keren's knowledge in this field is exemplary and she was able to deliver this in a clear, concise and easily understandable manner. I have already began to put knowledge acquired at the workshop to use and they have already started showing results. - Yemi Osunkoya, bespoke wedding dress designer
---
As a writer, I was looking for ideas on how to make better use of blogging for my business. The seminar was excellent. Keren is a charming host and a fluent and accomplished presenter with a relaxed style all of her own. She explained the 'who' and 'why' as well as the 'how' of blogging and I especially liked how she encouraged participation without interrupting the flow of information. We all had an interesting and enjoyable time - even the food was well thought out. Highly recommended.
- Brendan Staunton, Copywriter
---
It's been absolutely fantastic. I think there's been lots of ideas that we can take away and put in to practice almost straight away just by tailoring a few things that we're already doing. The girls have given us some really great ideas and some excellent cupcakes! - Lou Cook, BRAL Limited
---
I've really enjoyed today's workshop. It's been extremely informative and very practical with a lot of helpful tips and advice on how to maximise social media. I found it extremely useful indeed.
I have to confess to having been a bit of a sceptic where some of the social media outlets were concerned but I've been convinced on a number of them. Excellent. - Jack Spiegler, Davenport Lyons
---
It's been fantastic. I've learned lots about LinkedIn. I always thought I was understanding it but actually there's a whole lot more. - Andrew Ewbank, Head of Marketing, Hodge Jones & Allen
---
Keren delivered her presentation to a mixed audience, ranging from technophobes to web designers; it is my opinion that she held all present equally enthralled by the clear and informative content of her talk and by her honest approach to sharing her companies guidelines to impactful web sites. If you have the opportunity to attend one of her seminars. Grab the chance, you will not be disappointed! - Mark Keatley-Palmer
---
How refreshing it was to attend a seminar with a potentially technical and complex subject matter, and to be presented with a straightforward user friendly approach which even the worst technophobe could have understood. Highly informative and effortlessly delivered. - Thomas Gilder
Now you've read everything on this page, the only way is up. While you're up there, remember to book yourself in for the workshop!