Description
Social Media for Business
This practical workshop will get you started with social media marketing in a day.
Do you have a social media marketing plan for your business?
Create one in a day on this practical workshop - along with a blog and social networking accounts - and gain a solid foundation in social media marketing along the way.

Date: Thursday 15 September 2016
Time: 10am – 5pm
Location: Central London - most likely to be Avanta Media Village, but NB this venue is subject to change!
Capacity: 12 places
Tutor: Jon Reed – social media consultant and author of Get Up to Speed with Online Marketing.
Who is it for? This course is for business owners, entrepreneurs, marketing staff, and anyone new to running a social media marketing campaign. Participants will come away with social media marketing plans and will make a start on creating social media such as blogs, Facebook pages and Twitter accounts. You will also come away with the knowledge and confidence to put your ideas into action straight away.
What do you need? No prior experience of online marketing is required. This is a hands-on course, and you will need to bring a wireless-enabled laptop.

What previous workshop delegates say:
You've turned me from terrified and skeptical to proactive social networker in one day!
Anne Buckle, Communications Administrator, Newcastle Institute for Research on Sustainability
The small workshop format allowed for a good exchange of ideas and discussion of the practicalities of each option. It felt very targeted to our needs. It was an excellent event which has fired up my enthusiasm for social media.
Julia Garvey, The Marketing Alliance
Aims
It is no longer sufficient just to have a website to have an online presence: you also need to be present on the social sites where people spend so much of their time, such as Facebook, YouTube and Twitter. This course takes you through the process of social media marketing in a logical, step-by-step way.
Learning Outcomes

This course combines presentation, online demonstrations, discussion and practical activities. By the end of the session participants will:
have a social media marketing plan for their business
have a broad understanding of social media marketing
have made a start on creating social media assets such as blogs and Facebook pages during the session
have the confidence to choose and use a range of social media marketing tools.
be able to measure the results of their social media marketing efforts.
Your Learning Package includes:
one-day workshop, including lunch

FREE copy of Jon Reed's book Get Up to Speed with Online Marketing
lots of handouts, planning tools and templates
online access to PDFs of resources
follow-up support via a discussion board
a Certificate of Attendance.
Course Outline
The morning session will provide an overview of principles, and get you started with social media content.
10.00 – Welcome and Objectives
10.15 – Principles of Social Media
11.00 – Business Blogging – ACTIVITY: Starting your WordPress.com blog
12.00 – Podcasting for Business
12.30 – Video for Business
13.00 – 14.00 LUNCH
In the afternoon session we will focus on spreading your brand message with social networks.
14.00 – Facebook – ACTIVITY: Creating pages or groups
14.45 – LinkedIn and Twitter – ACTIVITY: Optimizing your LinkedIn presence OR Creating a compelling Twitter presence
16.15 – Planning your Social Media Marketing – ACTIVITY: Writing your one-page marketing plan
16.40 – Questions and Discussion – Wrap-up, action points.
17.00 END


Tutor Profile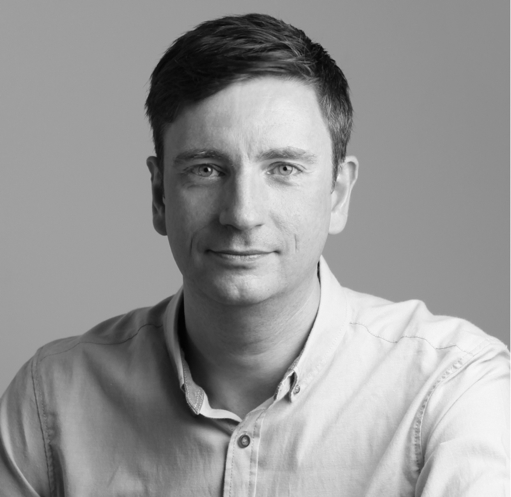 Jon Reed has taught social media for 10 years – since its earliest days – and is the author of Get Up to Speed with Online Marketing: How to use Websites, Blogs, Social Networking and More to Promote Your Business (2nd edition, Pearson Business, 2013). He has lectured on social media on a number of university courses, including at Birkbeck, City, Brunel, Bath Spa, Kingston and UCL, speaks at conferences and runs in-house training for large organizations.
He previously worked in academic publishing for 10 years, including as publishing director for McGraw-Hill. He runs the blog Publishing Talk, which has over 330,000 followers on Twitter (@publishingtalk). Jon is also a screenwriter, with a comedy drama film currently in development.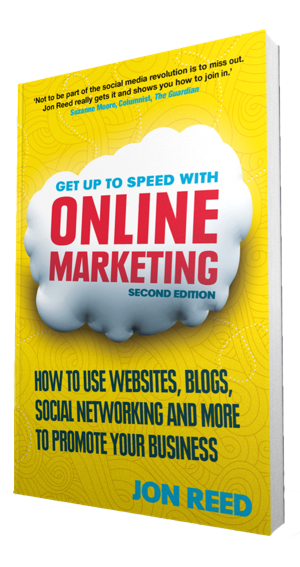 Booking
Places available: 12. This workshop normally runs with a minimum of 9 participants, but may occasionally run with fewer. Where demand is higher than expected, we may move to a larger venue to accommodate more participants.

Cancellations: You can cancel 4 weeks or more before a workshop for a full refund. For cancellations of 1-4 weeks before a workshop, a charge of 50% of the course fee will apply unless we can re-fill the place or you can substitute a delegate. We cannot issue refunds for cancellations within 1 week of a workshop, and the full fee will apply. We reserve the right to cancel workshops at short notice if dates are under-subscribed, in which case you may opt for a full refund or a place on another workshop. Please check with us prior to making travel arrangements, unless we've confirmed the date by sending you a login to the workshop resource site.