Event Information
Refund policy
Contact the organiser to request a refund.
Eventbrite's fee is nonrefundable.
For many start-up and small charities, making social media work for you can seem overwhelming. Third Sector Network are here to help!
About this event
Are you struggling to get your charity or non-profit's social media strategy out of first gear?
You think social media should be a big part of your growth plan, but you aren't sure how to make it work for you?
Perhaps you've looked online and found endless courses on social media marketing, how to use Facebook, Twitter and Instagram, but it's all a bit overwhelming? Google gives you more pages to read than there are people on social media Worldwide! You've even tried to get a grasp of it all but it's not quite 'clicking' and you're starting to wonder if it's down to you, or that social media just isn't worth it for your non-profit.
If any of this is sounding familiar and you're looking for easy to digest answers, straightforward, practical and low-cost (or even zero cost) plans you can use for YOUR charity or non-profit then this event is for you - read on!
This is not an event about telling you how to generate millions of followers or reach a global audience. This is not an event about just telling you what you want to hear or making outlandish claims about how easy social media domination is to achieve.
This event is all about looking at specifically how smaller to medium charities can make social media, as a whole, work for them on a realistic, but genuinely helpful scale. It's about relating social media platforms specifically to how smaller charities and non-profits operate and discussing it all in a way that you can transfer to your circumstances easily.
No hi-tech jargon, no assumptions you're a social media maestro. This is more about how you can use social media as part of an effective development and growth plan. How you can draw a clearly defined line between re-tweets and likes with revenue and results. Set meaningful goals, achieve tangible targets.
How you can decide if maybe Twitter is or isn't right for your charity, how Instagram could take you to another level or perhaps you should look elsewhere. Again, all specifically in the context of a smaller charity or non-profit.
This event is designed specifically for charities who do not currently have the resources to hire a full time social media professional to run their output and need a helping hand to understand how social media can help them in a meaningful and concrete way. A way that can be measured in increased donations or discernibly raised awareness.
There isn't a baseline for who this event is for. If you think social media could help you, or you're not sure but don't feel in a position to consider the question properly, this event is for you.
Hosted by charity and non-profit development specialist Joe Green, we will be looking at the following in this event.
How specifically can each platform benefit non-profits?
Is it worth spending money on social media marketing?
I have a budget of zero - What can social media do for me?
Ways to maximise social media's impact on limited time.
The ways social media should be used by non-profits as opposed to profit making ventures - The value of storytelling.
Plus and extended 'Ask Me Anything' Q&A session where no question is too basic and no query too 'left-field'.
The event also includes Third Sector Network's exclusive 'Full Follow On' Service. The expert event host will make himself available via email for a full week after the event to take continued queries and questions about anything to do with the subjects covered. So you can go and get started and still seek support afterwards!
Host & Trainer - Joe Green has been a specialist in non-profit business development for some time and runs his own non-profit consultancy firm. He has featured on both BBC radio and television as a guest expert. He has designed development and growth strategies for numerous non-profits over many years and has extensive experience in how social media can work well for specifically charities and non-profits.

Recent Testimonials from our events:

"This event has been so informative!" - Lindsey (2021)

"Such a great event, thanks so much!" - Clare F (2021)

"Thanks for such great tips!" - Nikki T (2020)

"Really enlightening! Opened my eyes to a whole new World!" - Julia C (2020)

For questions about the event please email: events@thirdsectornetwork.co.uk

Call Third Sector Network on: 01509 731 971

Refunds Policy - Refunds are available (no questions asked) up to 7 days prior to the event. (On request after this date)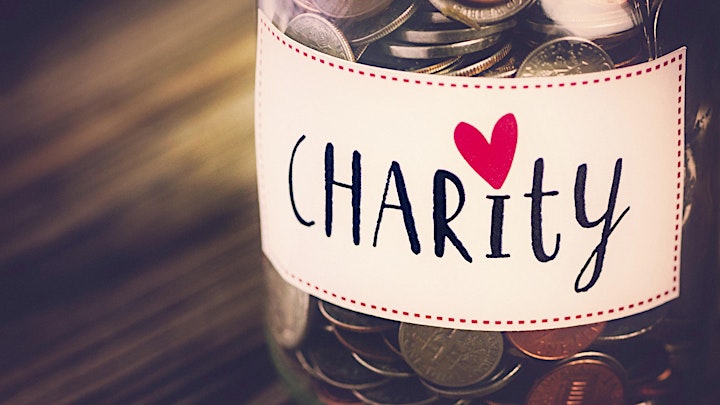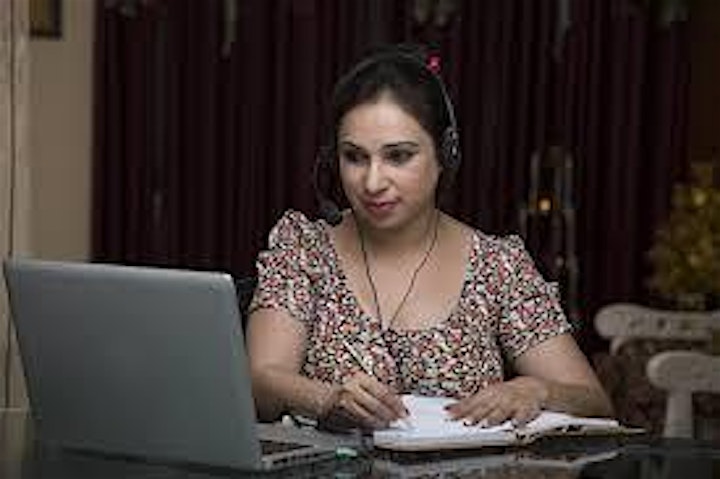 Date and time
Location
Refund policy
Contact the organiser to request a refund.
Eventbrite's fee is nonrefundable.
Organiser of Social Media For Charities - Making It Work For You!
We are here specifically for the charity and non-profit sectors. We know the net is awash with online training webinars for the private sector and business networking events. But with Third Sector Network, you'll find these things are designed specifically for your type of organisation.
We offer expert led online training sessions where the expert passes on their know-how and experience... to you.
If you want to spend an hour putting questions to a specialist? We make that possible with our online training Q&A sessions.
Broaden your horizons, boost your knowledge, share your experience with our networking sessions that bring you together with professional peers who can support you.