Description
An effective social media strategy can be pivotal to the success of any start-up. Done right, social media is a powerful platform to showcase your work, find your tribe, grow your audience, and build meaningful relationships with your customers.
There is so much information out there about social media that it's easy to get caught in the headlights. Today, we'll focus on your purpose - why you should spend your valuable time on social media, how to choose the right channels, find your voice and build your community.

In this workshop you will:
Get clear on your purpose for using social media

Understand how to develop a social media strategy

Understand the business benefits of using social media

Learn what platforms might be best to focus on for your specific project

Start to understand best practice

Learn how to use social media efficiently and effectively

Make it part of your business and marketing strategy
It all starts with a coherent, congruent strategy. Today, we'll get clearer on what, where, when and how you post your content.
Facilitator: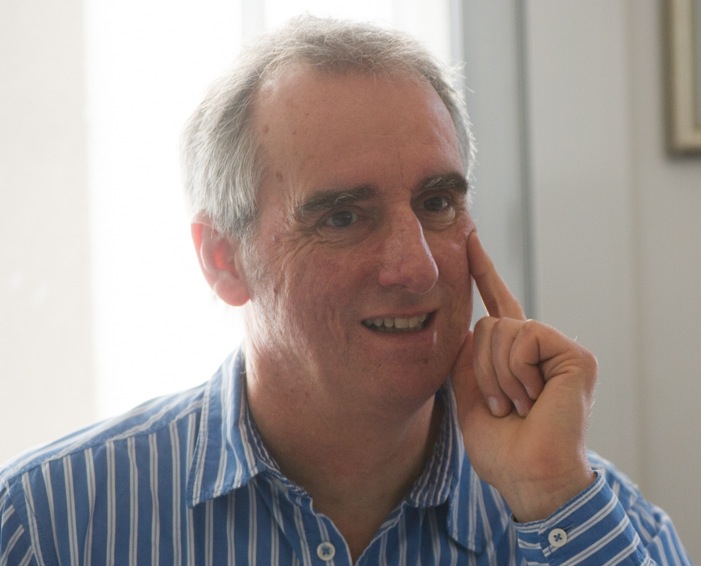 Andy Britnell
Andy has a training and coaching practice based in Somerset and coaches on a corporate and individual basis. He also runs See A Man About a Blog which helps people get to grips with blogging and social media. His journey into blogging and social media began 8 years ago when he helped his partner with her Work From Home Wisdom blog. It was so successful that people began to ask, 'Can you set one up for me please?'
Andy's coaching is deliberately non-technical, down-to-earth, and designed to get you up and running as soon as possible. After a corporate career in customer service and sales, followed by many years of self-employment, Andy has a keen business eye. He can help you carve out your individual style while keeping an eye on costs. He has helped writers, coaches, musicians, creatives, freelancers and small business owners of all kinds to set up and run blogs and social media effectively.
Ticket Price:
This event is free to all, but booking is essential. We will ask you to complete some paperwork and feedback forms. If you have any questions at all, please feel free to call us on 07548 014066 (9am-1pm Mon – Fri). This event is made possible thanks to funding from Somerset Skills and Learning.
Registration:
During registration, you will be asked to answer one quick question about your reason for attending and objectives for the session - this is to help us to plan the day as effectively as possible so that you will get the most value.
What to Bring:
An open mind!
There won't be much practical work but if you have a laptop, you're welcome to bring it along so you can bookmark social media tools and useful resources.