Social Media Made Easy with the @socialsendr app
About this event
Struggling to get on top of social media?
When you're busy running your business, sending out regular and consistently useful, motivating and inspiring social content can be both time consuming and daunting.
This session is for those who want to do more with their social media presence, yet struggle to find the time or inspiration to grow their audience and brand visibility.
Posting social content frequently is one of the most important things most business fail to do. Potential customers need to know you exist! Posting everyday gives you 7x more visibility than posting once a week.
Are you ready to get your business noticed?
From this 40 minute session, you will learn how to:
Introduction
Create a simple content plan
Choose your themes
Find handy online resources
Determine what to share
Make the most of Hashtags and Urls
Source free images for your posts
Pull it all together
Introducing the socialsendr app?
app demonstration
Q&A
Download links & contact information
socialsendr makes it easy to find, share and edit interesting and useful content for business audiences.
For more about socialsendr, its web app and the free trial, visit: https://socialsendr.com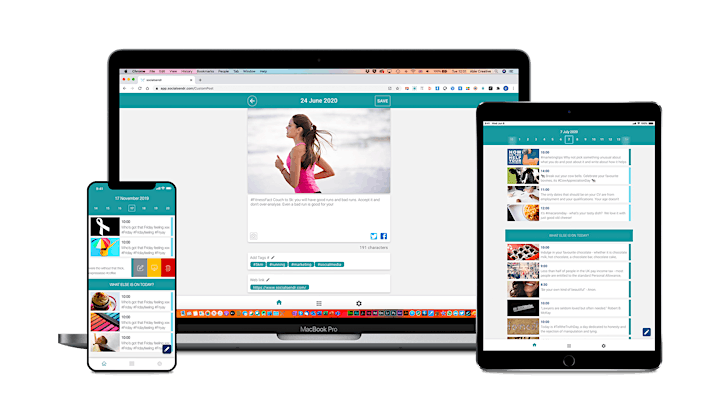 About socialsender:
socialsendr is a social media marketing business and app specifically developed for small businesses who don't have the time, money or creativity to grow their digital communities in a consistent and frequent way.
Using images, well-known events, commentary, hashtags and personalised content, socialsendr keeps your customers and followers continually informed, educated and aware of your brand and its value without spending hours every week.
Super simple to use, you select your industry/interest preferences, then set how often you want posts to go out. That's it! Each day you will see additional content that you can share as well. And everything is fully editable. Try it free for 14 days by visiting https://socialsendr.com