Description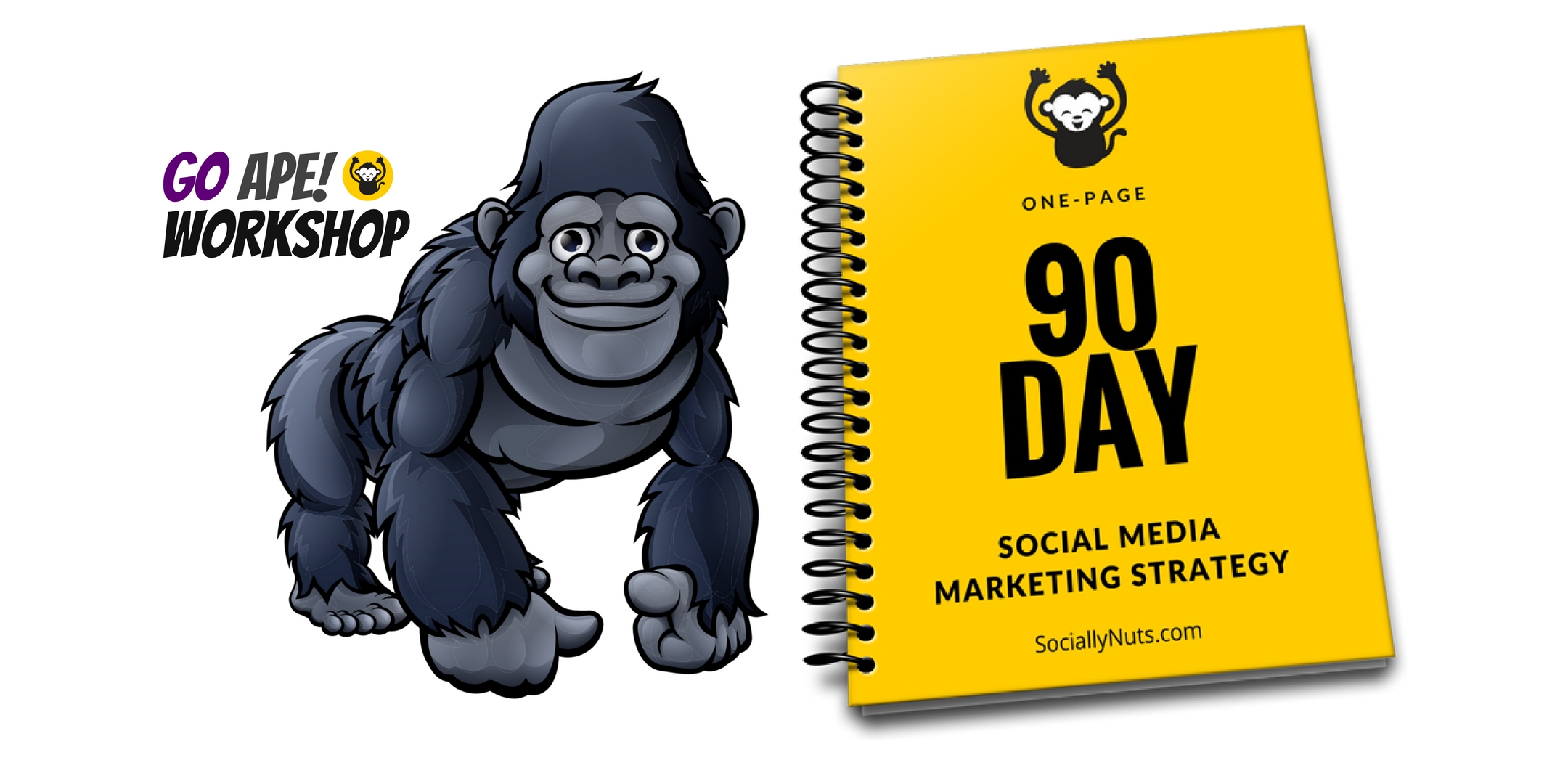 Back by Demand! Come and Join us for Our Fun Half-Day Go Ape! Social Media Marketing Workshop for Business Owners in Chelmsford, Essex on Saturday 16th June 2018!

Here are Some of the Areas of Digital Marketing that We'll Cover:


LEARN PROVEN SOCIAL MEDIA STRATEGIES

LEAVE WITH A 90-DAY MARKETING PLAN FOR YOUR BUSINESS

INTRODUCTION TO SOCIAL MEDIA ADVERTISING

LEARN HOW TO FIND THE RIGHT CUSTOMERS

SOLVE THE 5 BIGGEST MARKETING MISTAKES

ASK QUESTIONS & GET CLARITY FROM THE EXPERTS!


We're Socially Nuts! About Social Media Education for Business Owners
Most business owners know that they need to be using social media marketing to grow their business but sadly, most business owners don't know how to use it effectively, so real progress never happens.
Even if a business owner wants to hire someone to help them manage their marketing, they usually don't know how to make sure everything is being done correctly and measure results.
WAIT! Are we describing you!?
There's so much opportunity for real business growth when social media marketing is done right and it frustrates us to see so many business owners missing out.
That's why Socially Nuts! host fun, practical and educational social media marketing workshops for business owners and their teams!


---

If you're a business owner and you want to grow, then our Go Ape! Social Media Workshop is perfect for you!


---


Our workshop has been designed to give you the insight you need to grow your business using social media, in a safe and fun learning environment alongside people with similar marketing challenges to you.
But what's more, it's not just boring PowerPoint slides and sales pitches!
Go Ape! is a practical and fun half-day workshop where you will walk away with your very own 90-day social media marketing plan that's bespoke to your business.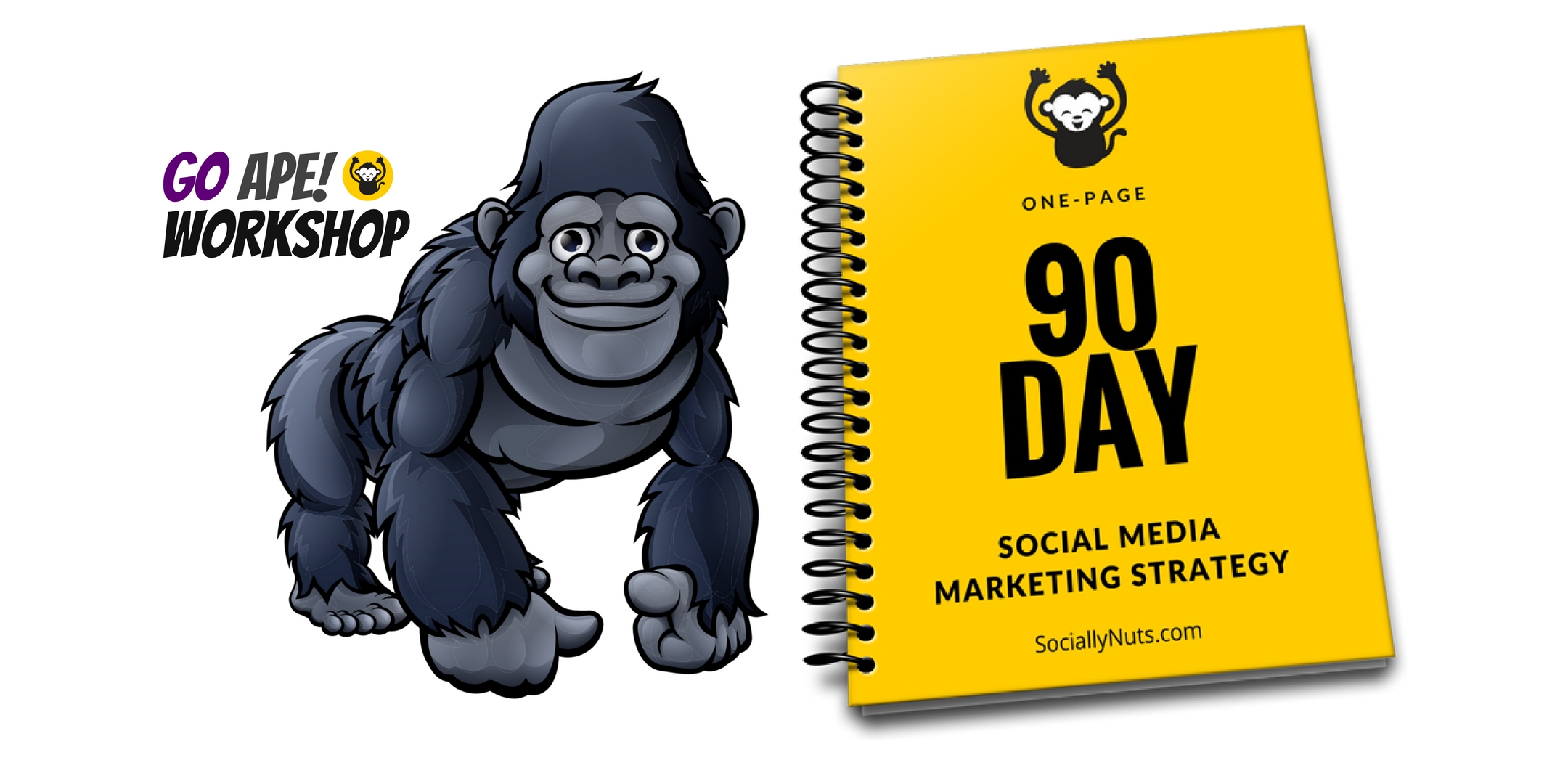 That's right! In just half a day you will discover PROVEN social media marketing strategies, learn about Facebook advertising and how to increase your brand awareness AND walk away with a plan that you can action in your business immediately.
---
Our Go Ape! workshops are very popular and usually sell out quickly due to high demand and limited places, so secure your seat now and we look forward to helping your business grow using social media marketing the right way!
---



WAIT... IS THIS WORKSHOP FOR YOU?

Go Ape! is for the
Business Owner

(and his or her team) who...


Have a great product or service that needs to be seen by more people!

Are serious about growing their business!

Are open to doing things a bit differently to get better results!

Who like the thought of joining a thriving business marketing community!