Hosted by a Multi-Award-Winning Certified Social Media Marketing Specialist. Learn how to build a loyal following on Instagram in 5-steps.
About this event
It's not only Apple, Mercedes Benz, Burberry, and Zara that can build powerful brands, if you have the knowledge, you can do the same too. If you're a small business, startup, or marketing employee struggling to build brand awareness, engagement, and loyal following on social media, I'm here to help you transform your account into the Apple/Chanel of its niche.
Overview
You merely have to Google and you can find Instagram tips online, yet I specialise in building communities, so, building a loyal following your customers and target audience become your brand's fans. As a result, they are invested, they engage ie comment, are the first to sign up for your events, purchase your products/services, leave reviews, and are loyal brand cheerleaders.
I've started several successful businesses and worked behind the scenes training some of the biggest brands in the world. Now I'm here to share the secrets with you!
In this day and age followers don't mean sales, you only have to ask my clients and brands I've worked with, who even worked with famous influencers and then came to me after they were disappointed with the results (short-term boost in engagement and sales).
When you don't see results ie engagement it can be disheartening, you wonder where you could be going wrong. Well have no fear, Sarah is here, in this masterclass, I share my practical secrets to starting/rebuilding your Instagram into a powerful brand that profits.
You'll learn the following;
Your Instagram blueprint, including branding/rebranding your Instagram
Secrets to building loyal followers, also known as, community (Increasing engagement)
Creating posts/content to boost engagement (boost the creditability and establish an edge over your competitors)
How to build a mailing list organically that's in synergy with your Instagram account
How to utilise your website to support your social media strategy and social media targets
More importantly, l give you the confidence and equip you with tools to build a brand and become the Apple of your niche.
Who is the masterclass for I hear you ask?
If you're wondering if this masterclass is for you, beginners or intermediates, business owners or marketing professionals?
It is for anyone who wants to start or grow their Instagram and digital presence. You could have an account, you may have just started, or been working on it for years on and off. Or you may be a marketing employee that needs to boost engagement and reach! Come join me for this online masterclass.
It is the foundation of growing any business/organisation on social media. The best way to explain is, right now, people and so-called experts, work on the bodywork of the car, and you don't know what's going on, you keep having issues even when you've just taken it to the garage to get fixed, and one-day you break down, you find a specialist and they tell you what's going on and finally fix the car, engine and paint work, so you have the best car on the road and you have all the tools you need!
I'm that specialist, an award-winning certified digital marketing practitioner. Yes, I work on the heart of your business/organisation, in car terms, the engine, then the bodywork, and I won't forget the tires, yes, I'm thorough!!! ;) After all, without a fine-tuned engine, you would struggle as many do. There are no shortcuts or cutting corners here, and if you want to be the best in your niche, then I'm the woman to support you do that!
I've noticed a common trend of successful clients using Instagram;
Determined and passionate to get started or improve your Instagram
Not afraid to put time and effort into long-term
Desire to learn and work with industry experts/mentors
Action! They put into practice what they learned!
Invest in themselves
If that sounds like you, then this masterclass is for you.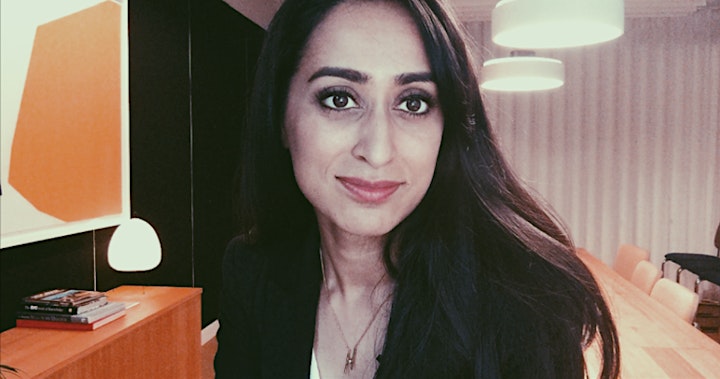 You may not have heard of me as for over a decade I've been working behind the scenes for some of the biggest brands in the world. I'm a Multi-Award-Winning Qualified Marketing Expert featured in Huffington Post, BBC, Hello Magazine, and spoken at Pure London and Olympia London. I've partnered with London South Bank University, WeWork, and PricewaterhouseCoopers.
I've worked in, corporates, marketing agencies, and small businesses. I started as a Junior Marketing Assistant and progressed to Chief Marketing Officer within 10 years, and now training employees from some of the biggest brands in the world. Including Architects, Assistants, Executives, Managers to Corporate Directors, and Vice Presidents from some of the biggest brands in the world, Volkswagen Group (including Audi, Skoda, and Seat), Google, Amazon, NHS, Gucci, Harrods, Deutsche Bank, Vivienne Westwood, Toyota, Bank of America Merrill Lynch, Maserati, DKNY, Kurt Geiger, and BBC, so you know you're in safe hands.
Register Now
You wouldn't go to an unqualified doctor or specialist, so why do it to your future investment, yourself?