Description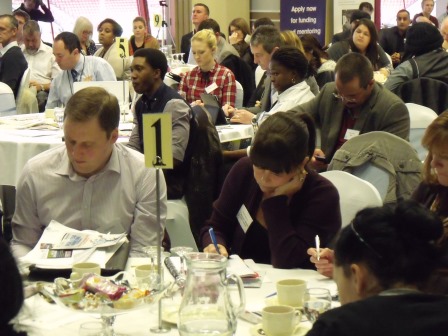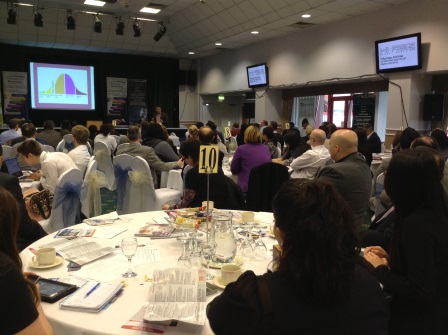 Social Media Marketing is now at the top of the list in daily activities with generating leads, converting customers, building a brand reputation and getting the edge with competition! With 70% companies reporting an increase in traffic to websites just through social activities alone!
Whatever the size of your business, there is no doubt about it, companies are increasingly harnessing the power of social media to grow sales. If you are responsible for marketing your business, then this event is for you! Last year's event sold out and back by popular demand. The one day conference is packed with no.1 social media consultants sharing how you can further increase sales, better convert leads and gain new customers from the main social media platforms! An event giving you the heads up and covering all the hot topics emerging in the digital media today!
SOCIAL MEDIA MARKETING UK CONFERENCE 2014
FRIDAY 14th November 2014
at Walsall FC, 9am - 4pm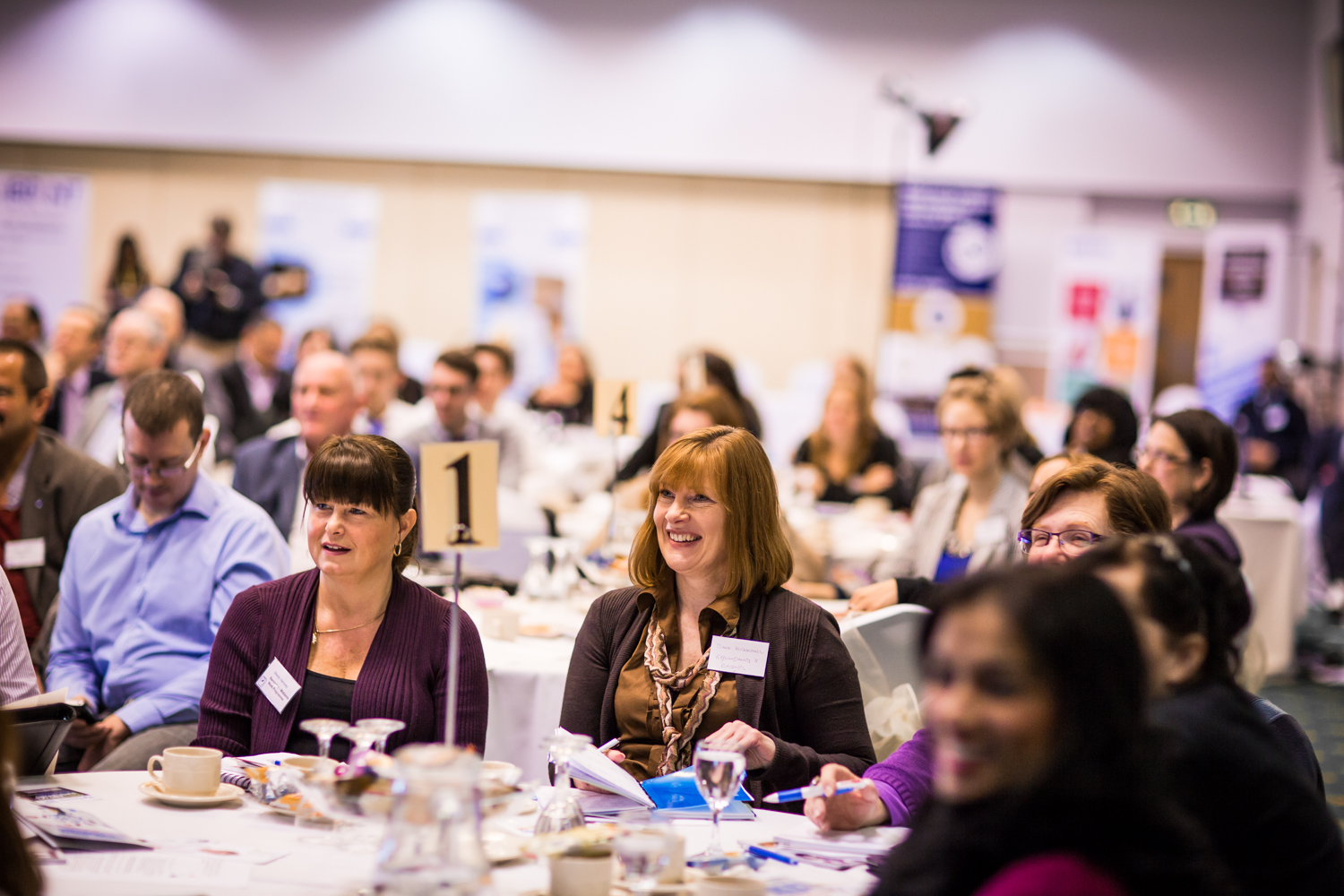 Who Is It For:
Business Owners,

Marketing Managers, Digital Media Executives, Social Media Professionals,

Sales Executives

, Copywriters, Designers, Brand Managers, Analysts, Account Managers, PR Managers, Event Managers, Social Media Experts from a whole This event will see a range of SME & corporate businesses from the Midlands area, start up Entrepreneurs. Anyone who is interested in learning the skills & techniques from some of the leading social media experts in the UK!!!!

Lunch & refreshments included. FREE Wi-Fi so you can keep up to date with the office and be able to implement your new strategies straight away.
About Speakers:
Headlining this years event is Social Bro as featured in Social Examiner, Mashable, Hubspot, PR Week:
Javier Buron, CEO of Social Bro experts in Twitter Analytics, Monitoring & Marketing platforms. A speaker at high profile events across Europe/U.S.A, his talk is going to be about 'How to generate revenue from your twitter marketing. As Twitter tests out a 'buy' purchase function button on a number of business users in the states this is going to be one unmissable expert talk as tweeting rapidly increases importance as a marketing tool!
In addition, we are excited to confirm the following will be speaking at the event :
Tom Mallens, author and Linkedin expert, Tom Mallens is director of manufacturing sales business Fibrecore, providing niche sectors of the automotive and aerospace industries with specialist raw materials and machinery from leading European suppliers. After failing to get anywhere with awkward and frustrating cold calls, Tom met a fellow salesman who shared some simple but powerful processes that helped get past gatekeepers, make contact with managing directors and key decision-makers at large companies more easily and more often. In his talk, " Why most businesses aren't getting leads from LinkedIn, and what you can..do about it NOW!" Tom will share the ideas and know-how you need to turn LinkedIn into a lead-generating machine!
"How you can use social media to build a list, and how to use that list to win more business!" Nathan Littleton, Professional speaker, Expert on email marketing, Author of 'Delivered: The No-nonsense Guide to Successful Email Marketing' is a marketer, author and professional speaker who helps businesses across the world to transform the results they're getting from their online marketing. In his session, he'll explain exactly how to leverage your social media efforts, and turn them into hard cash in your pocket. If you'd like to create a push-button machine for driving sales to your business, you won't want to miss his talk.
"Social Sabotage – The Epic Fails of 2014 & Lessons Learn't!" : Warren Cass, CEO of Business Scene and Social Media Consultant & Speaker. Back by popular demand sees the return of Warren Cass to open this years conference with his brand new and very funny presentation looking at the best and the worst social marketing campaigns of 2014 and extracting the lessons we can all learn from them.Warren speaks across the UK helping small businesses grow their influence & build powerful partnerships. Drawing on his experience of running one of the leading online, offline business support portals through his company Business Scene, which supports thousands of entrepreneurs & business owners with their sales, marketing, profitability, legal advice and community.
"Flog your blog - Why Blogging should be at the heart of your content marketing strategy" Tim Fuell, Founder Jibbajabbbapods, Journalist, Media Man, Blogger 123 reg: With over 20 years of experience as an online writer Tim Fuell has read and written more blogs than most and will share his insight into the importance of a business blog to help you build your content marketing strategy around.From the definition of a blog to what content you should be creating and how you can promote that to reach new audiences and potential customers, Tim will offer an insight into why blogging for business needs to be at the hub of your brand messaging.
you and make sure you are set up for success. You will also have the opportunity to contribute to a growing cause and community that is already making national progress.

The first 5 regions we want to set up are:

1. West Midlands
2. East Midlands
3. South East
4. North West
5. Yorkshire & Humberside

What are we looking for?

Women who are passionate and committed to our values and aim. You are personable, a natural networker, good at organising and hosting events! You are also someone with a business background and think big! If this sounds like you then we would love for you to get in touch!
Last years sold out event, we have limited early bird tickets at £49.99 per delegate which (includes lunch & refreshments throughout the day) Book Your Place Today:

The Social Media Marketing UK Conference is dedicated in bringing the latest techniques and current practices by no.1 social media experts to businesses & manufacturers. Learn from the best in the industry and walk away with all the knowledge and insights you require to implement an effective digital marketing strategy for your organisation, including:
Digital Content
How to put together an effective social media marketing strategy
Practical advice & techniques with content for b2b marketing
The importance of brand awareness with social media content
Social Media
How to create a social content strategy, marketing to your target audience
Great planning and structuring tips with your social media content
Learn best practice for social media content
Result driven information generating & measuring ROI with your content
Linkedin: How to create a perfect profile on Linkedin so people can find you and focus on the use of Company Pages
Twitter: Integration and methods of focus on lead generation
Blogging and top tips for generating traffic.
Digital Marketing Trends
Identifying and monitoring trends
The next big thing for Digital Marketing
Technology recommendations
#headzupSMMUK
Check out the Face Book Page for photo's & video footage of last years event!
https://www.facebook.com/socialmediamarketingukconference?fref=ts
******SORRY ALL STANDS AND DELEGATE BAG OPPORTUNITIES HAVE NOW SOLD OUT******
********STILL SOME DELEGATE PLACES LEFT*******
EVENT Ticket only £49.99 per delegate which includes full day of expert digital marketing business speakers, information exhibitor area, networking, lunch & refreshments throughout the day. FREE Parking, bring your laptops/ipads and keep in touch with the office with FREE wifi and with easy access from Bescot Train Station.
Some of last years feedback comments!
"Well worth attending, well organised, great speakers and so much useful information, definitely will be attending next years event"
"Best event for my business! I've booked my ticket to attend!"
nb: Terms & Conditions apply, organisors have the right to change speaker format and schedule to suite event and any unforseen circumstances on the day.
Organiser of Social Media Marketing UK Conference 2014 hosted by Headz UP Business