Description
Businesses are all talking about Facebook, Twitter, LinkedIn, YouTube and other social media channels. It's today's hot topic!
Our social media courses will help you identify the right social media platform and strategy for your business. We will demystify the challenges and pitfalls ahead and show you what you should be tracking.
We will cover the Top 5 Social Networks;
Using Twitter for Business - How to find your customers online and protect your brand reputation
Getting the Most out of LinkedIn - Get your profile upto 100% and be found on the front page for your specialty
Develop a Facebook community - Use the facebook timeline to build a story and integrate applications to keep brand consistency
How Pinterest can drive traffic - Have you pictures found on the front page of Google
Using Youtube for your Business - set up a Business page and make videos for free.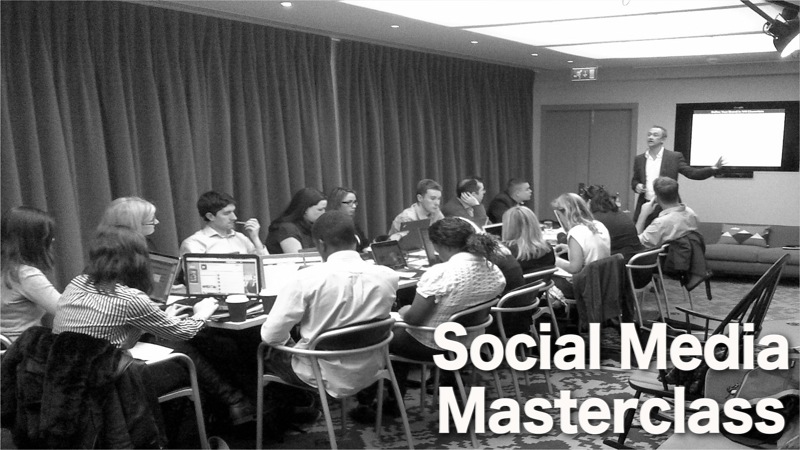 Who is it for?
SME Business Owners
Marketing Managers
Consultants
Start-ups
What will you take away from this workshop?
How to use Twitter and Facebook to increase your online sales

The latest Social Media tools to help you save time

How to define and reach your online target audience

Design a Social Media Strategy to use Twitter, Facebook, Google+, LinkedIn and more

Why sentiment is important to drive sales

How to define your online voice and improve the brand awareness

The do's and don'ts when implementing your Social Media Strategy
And much, much more.
What to expect on the day
Selling through Social media; learning where your consumers are and where they are most likely to buy.

How to generate leads and build customer insight

Digital Marketing Strategies - How to build credibility using tools such as email marketing and blogs.

Help define your business goal and marketing plan to implement your Social Media strategy.

Mastermind sessions where you will connect with like-minded professionals to share knowledge on Social Media
Sales
,
Marketing
and
Customer Service
are the three biggest reasons why companies must use social media. During this ½ day workshop you will understand how to make money using Social media and implement a strategy designed for your business.
Organizer of Social Media Masterclass
Warren Knight
Trainer / Speaker / Author / Coach
Warren Knight, Founder of Think Digital First, is a Social Media Strategist and Author. He's one of the UK's leading professional speakers and trainers in Technology, Sales and Marketing.
As a multi-award winning author, coach and entrepreneur, Warren has helped thousands of companies grow and succeed since 1994, through the strategic use of socially selling to their target audience. By nurturing leads, generating leads and increasing sales using simple and easy to follow strategies. 
EARLY ENTREPRENEURIAL SUCCESS 
After receiving a grant from the Prince's Trust at 22 (following a career as a hip hop dancer), Warren started a successful European music and clothing distribution company. Next he became the director of a global stationery and accessory business working with Disney and Nickelodeon, where he grew the business from a $5 million to $30 million company in a 5-year period, selling to over 30 countries, and achieving $1 million sales in one month.
BUSINESS BUILDER 
Since then, Warren has won various industry awards and co-founded two IT companies. The first, an ecommerce platform that received £150,000 investment via the Seed Enterprise Investment Scheme (SEIS), valuing the business at £1m within two years. The second, an online learning platform, teaching people how to setup and growth their business using Social Media & Digital Marketing. 
INTERNATIONAL SPEAKER, TRAINER, COACH 
Warren is a renowned international keynote speaker and a member of the Professional Speaking Association and CPD certified. He is also a trainer and award-winning coach, and has helped thousands of start-ups and SMEs build their digital footprint, increase sales by up to 500% and grow their business through social media, digital marketing and ecommerce. He also has a passion for up-skilling entrepreneurs to help them be more successful.
PUBLISHED AUTHOR 
Warren regularly writes for various digital marketing and business magazines that have a global readership, and has also written three eBooks on sales, international growth and social media for business, which are available from Amazon. His latest book Think #Digital First, Marketing Book of the Year, Finalist is available to order from www.thinkdigitalfirst.com
CERTIFIED
All of Warren's training is CPD approved and each delegate will receive a certficiate and badge upon completion.