About this Event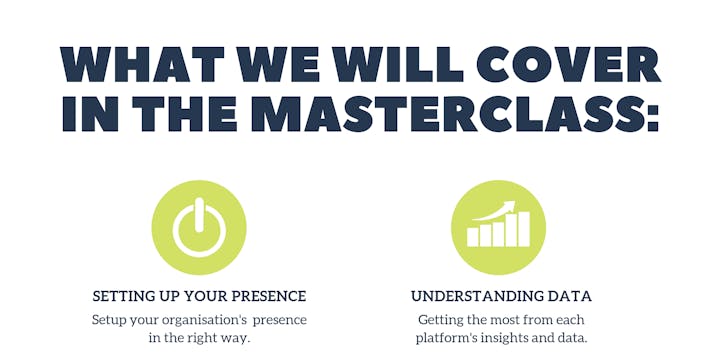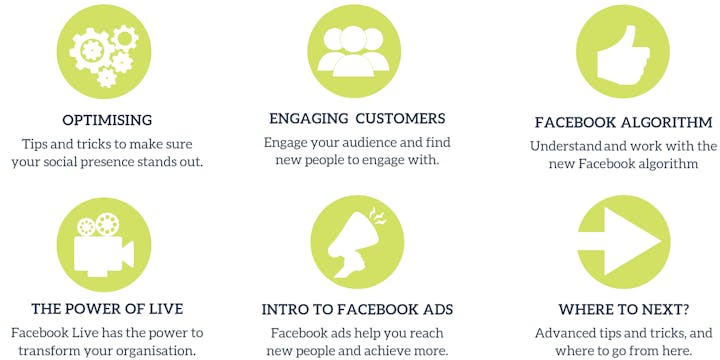 Making Social Media work for your Charity
For local charities and non-profit organisations, social media platforms have the potential to be fantastic tools for engaging with your supporters, growing your organisation's digital outreach, increasing fundraising, developing your brand awareness and so much more.
Social Media Masterclass for Charities Event
This exciting one-day event will cover everything your organisation needs to know to get the most from the main social media platforms, including Facebook, Instagram and Twitter, regardless of whether you are just getting started, or whether you've already been using Facebook for years.
We've outlined on this page everything we'll cover during the one-day session. You'll also go away with a course pack, giving you top tips and tricks to get the most out of social media going forward.
This event will also be a great opportunity to meet with staff and volunteers from other charities. This event is not to be missed!
Who's running the course?
We are Breakthrough Communications & Strategies Limited, a Sussex-based company specialising in marketing, print and digital communications for local charities, small businesses and councils.
Our team are super-experienced at digital marketing, and have worked for local and national charities and non-profit organisations, and have successfully used social media to grow different organisations over the last decade.
Last few tickets left - book today!
Space is extremely limited for this course. To avoid disappointment, please make sure you book your tickets via this website today!
Masterclass Logistics
Following your booking, we will send you detailed information about the Masterclass. You'll find on this page details of what we'll be covering through the day. The training starts at 10am and finishes at 4.30pm. Tea and coffee will be provided throughout the day, and there will be a 50 minute break for lunch.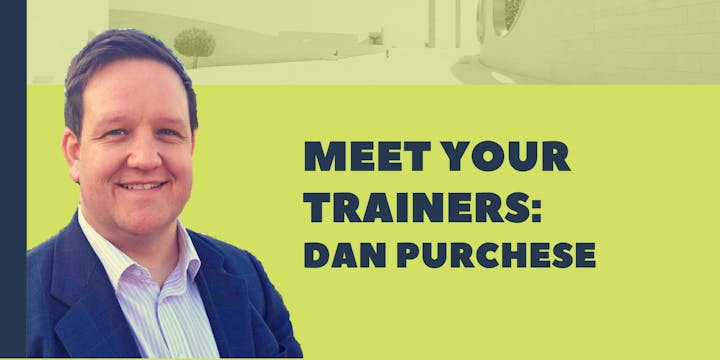 Trainer - Dan Purchese
Dan is an experienced digital and print comms professional and expert, and has used Facebook and other social media tools to engage local and national audiences on behalf of commercial and non-profit organisations.
As former Head of Training for a national non-profit organisation, Dan is also an experienced trainer and facilitator, and has run several small businesses.
Dan says, "I'm really excited about this Facebook Masterclass for small businesses. Whether your organisation is just getting started on Facebook, or whether you've used it as a tool for engagement for years, there will be something for everyone in this interactive, one-day course. See you there!"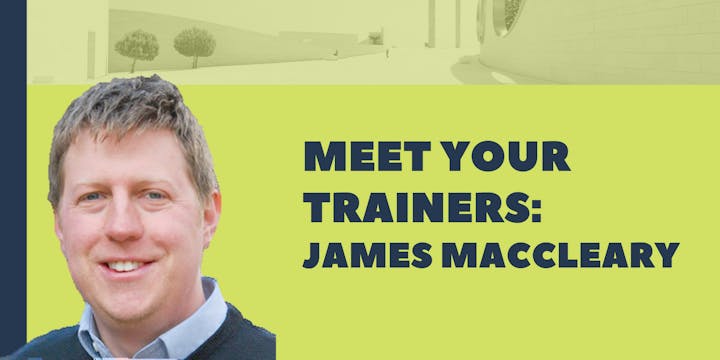 Trainer - James MacCleary
James' years of digital comms experience spans the charity sector, national campaigning organisations and local government. James also has experience in compliance issues and public relations.
James' Facebook experience will be invaluable for our Masterclass, where he will focus on how engaging content can help promote brand awareness and help grow your sales.